Washington Class 1A all-state watch list:
Luke Navarre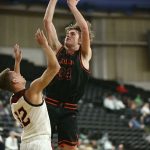 Luke Navarre 6'4" | SF Zillah | 2023 State WA -2023-Zillah-6'5-F
Versatile forward averaged around 20PPG his junior season. Might be player of the year in 1A. Can shoot it from deep and score from anywhere on the floor. 

Cam Hiatt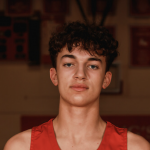 Cam Hiatt 6'4" | CG Kings | 2025 State WA -2025-Kings-6'4-PG
Blasted on to the scene as a freshman and helped lead Kings to a number one ranking most of last season. Lost to Lynden Christian in the title game. Big Kobe Bryant fan has a little mamba in his own game. On my short list for player of the year in class 1A.

Tyler Sipma Tyler Sipma 6'0" | CG Lynden Christian | 2023 State WA -2023-Lynden Christian-6'0-PG
Led Lynden Christian to title last year. Virtually a lock to be 1A all state again his senior season. One of the best true point guards in all classifications.

Boen Phelps Boen Phelps 6'2" | SG Freeman | 2023 State WA -2023-Freeman-6'3-PG
Do it all guard. Nearly had a triple double in regional game loss to Toppenish  last season. Tough player and QB on the football team would make my list in both sports. 

Josh Perez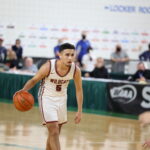 Josh Perez 6'0" | SG Toppenish | 2023 State WA -2023-Toppenish-6'0-PG
Experienced and solid all-around point guard can shoot it from deep or finish in the lane. Another tough player and QB on the football team that would make my football list.

Dylan Jay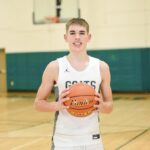 Dylan Jay 6'5" | SG Chelan | 2024 State WA -Chelan-2024-6'4-SF
Athletic wing with a quick trigger who shoots it from deep. Had 9 threes against Lakeside last season in a 99-96 OT win and finished with 34 points. 

Martin Kaupanger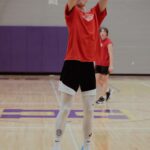 Martin Kaupanger 6'4" | SG Annie Wright | 2025 State WA -Annie Wright-2025-6'4-F
One of a few players on a young team that could make the list. Averaged around 17PPG and 10RPG last season as a freshman on a state tournament team.

Carson DeBruhl Carson DeBruhl 6'0" | CG Seatte Academy | 2023 WA -Seattle Academy-2023-6'0-PG
Runs the show and loves the quick trigger three. Led his team to the state tournament. Plays with poise and control.

Carson Lehnert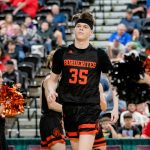 Carson Lehnert 6'3" | SG Blaine | 2023 State WA -2023-Blaine-6'4-SG
Loves to shoot it from deep but can score in a variety of ways. Should score in bunches in his senior season for a Blaine team that made the trip to Yakima last season.
Kole Hunsaker Kole Hunsaker 6'3" | PG Lakeside (Nine Mile) | 2023 WA -Lakeside-2023-6'2-G
Scored 33 points in that same aforementioned district game vs Chelan and dished out 8 assists. The 3rd player on my list that also plays QB and would also go on my football list.