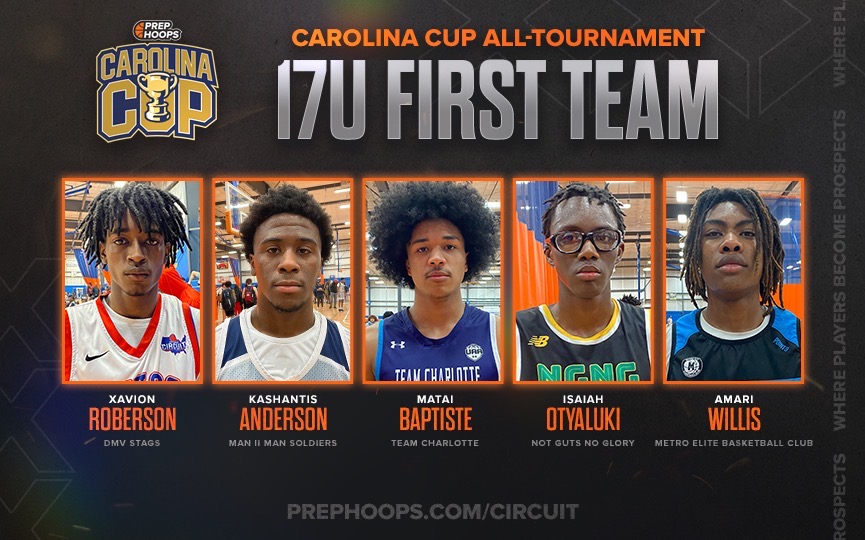 Posted On: 05/15/22 12:25 AM
Charlotte was one of the most talented stops on the circuit. Its mixture of regional talent and well-known programs made choosing this list tough. Below is the first team 17U all tournament and several honorable mentions.
Xavion Roberson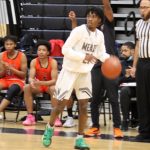 Xavion Roberson 6'0" | PG Meade Highschool ( MD ) | 2023 MD | DMV Stags
Roberson was one of the better catch and shoot options throughout the weekend. He showed off college three point range with over two made threes a game. He can hit midrange pull ups, get to the free throw line at a good rate, and finish through contact. Roberson can be a scoring option while playing solid defense on the other end.
Kashantis Anderson | Man II Man Soldiers
Anderson used his skillset to produce all weekend. The well-built combo guard scored in the midrange, showing off a potent pull up jumper. His ability to create his own offense showed up time and time again. His frame, shooting, and ability to score in the paint is making him a coveted D2 prospect.
Matai Baptiste | Team Charlotte
The 6'8 forward continues to show flashes of his do it all ability. Equipped with a college ready body, defensive switchability, and a grab and go mentality, Baptiste