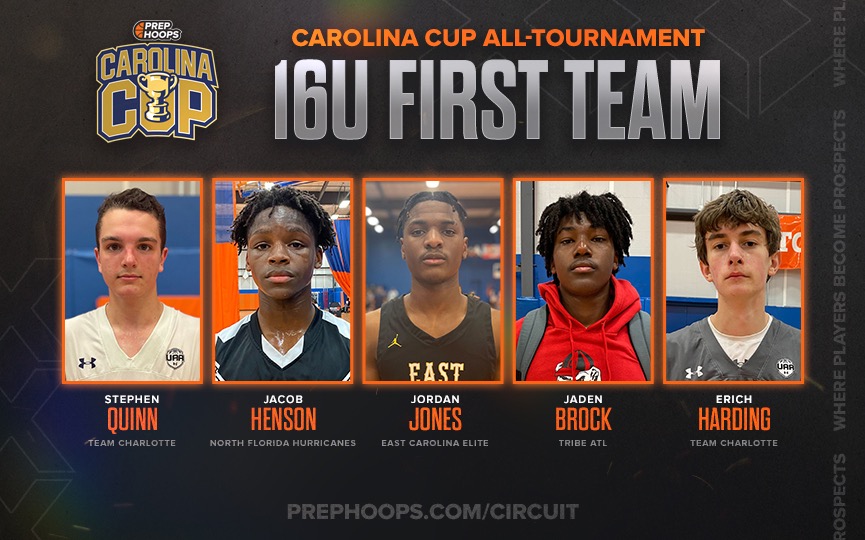 Posted On: 05/15/22 3:19 PM
The 16U division was filled with talent in Charlotte. We've got next-level big men, knock down shooters, and under the radar athletes on this list. Below is 1st team 16U all Carolina Cup and its honorable mentions.
16U
Stephen Quinn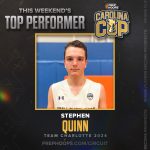 Stephen Quinn 6'1" | SG Combine Academy | 2024 NC | Team Charlotte
Quinn is quite the guard prospect as he showed off his defensive ability to kick off the 8 AM games on Day 1 with three-straight steals that led to easy buckets for his squad. He's an intriguing name to know with an ability to knock down shots on the perimeter and create off the bounce in the backcourt.
Jacob Henson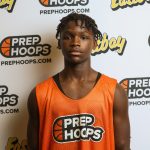 Jacob Henson 5'8" | PG Westside | 2024 FL | North Florida Hurricanes
Henson was one of the best point guards, regardless of class. Between his dynamic shooting, quickness, and downhill playmaking, he made positive plays all weekend. Henson's deep three point shooting makes him a great off ball option for teammates to kick to. With a head of steam, he's hard to stop on drives. When you factor in a solid pull up game and the ability to finish around taller players, it completes his package of skills that made him a lock for this list.
Stephen Quinn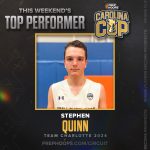 Stephen Quinn 6'1" | SG Combine Academy | 2024 NC | Team Charlotte Quinn is quite the guard prospect as he showed off his defensive ability to kick off the 8 AM games on Day 1 with three-straight steals that led to easy buckets for his squad. He's an intriguing name to know with an ability to knock down shots on the perimeter and create off the bounce in the backcourt. Jacob Henson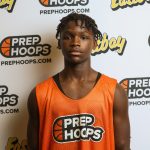 Jacob Henson 5'8" | PG Westside | 2024 FL | North Florida Hurricanes Henson was one of the best point guards, regardless of class. Between his dynamic shooting, quickness, and downhill playmaking, he made positive plays all weekend. Henson's deep three point shooting makes him a great off ball option for teammates to kick to. With a head of steam, he's hard to stop on drives. When you factor in a solid pull up game and the ability to finish around taller players, it completes his package of skills that made him a lock for this list. Jordan Jones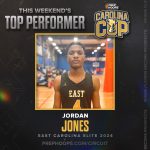 Jordan Jones 6'4" | SF Kinston | 2024 NC | East Carolina Elite Kinston has a well-kept secret in Jones. The 6'4 combo guard has the size, length, feel for the game, and athleticism to turn heads. He's an athletic guard that scores above the rim, in transition, and uses that same athleticism to score in the halfcourt. He mixed in a heavy dose of efficient three point shooting and paint scoring. When defenses key in on him, he can make the right pass to get teammates involved. Jaden Brock | Tribe ATL As a big, strong, and athletic, we could see forward Brock finishing plays from two courts away. The defensive end turned four man ran the floor, tore down the rim, and finished through contact. He's a great vertical athlete with a thick 6'5 frame. Brock was a walking double-double throughout the weekend. Erich Harding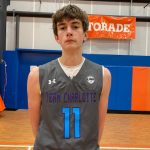 Erich Harding 6'9" | PF Combine Academy | 2024 NC | Team Charlotte 6'9 and oozing with shotmaking potential, Harding was the best big man prospect in the gym. He scored on all three levels, showing off a high release point and the ability to make shots over guys of similar size. The 2024 prospect isn't your typical stretch four he's willing to bang on the block, will put you on a poster, runs the floor, and effect shots around the rim. While he's able to produce right now, his high upside will peak mid to high major colleges' attention. Honorable Mention Chasz Holmes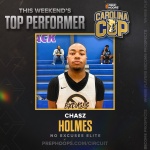 Chasz Holmes 5'11" | PG Parkview | 2024 State GA - No Excuses Elite Adonai Mussie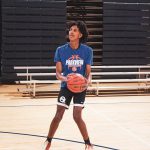 Adonai Mussie 6'9" | PF Parkview | 2024 State GA - No Excuses Elite Falou Aw - DMV Stags Travis Knox - North Florida Hurricanes Aiden Miller - Team Charlotte