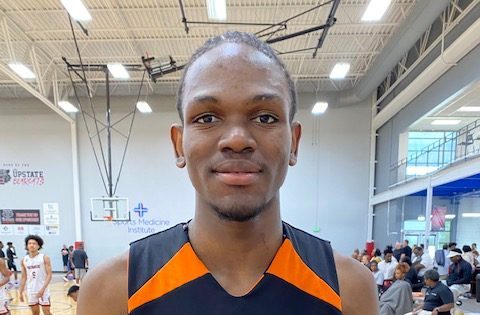 Posted On: 05/5/22 1:28 PM
Every event presents us with a group of prospects whose best basketball is far ahead of them. In this article, we'll discuss what caught my eye from high upside prospects and how they produce today. These guys are talented but just scratching the surface of what they can do.
Myke Gunn | Auburn Raptors 
Gunn has a combination of size and physicality that will help any young prospect. The 6'3 wing is raw but gets the concept of moving without the ball and doing the dirty work. He sets hard screens, rebounds, and makes defensive plays. He finished several games with double digit points over the weekend without having a go to skill. Skill development and playing the game more will help the 2025 prospect maximize the tools he's developed as a two-sport athlete.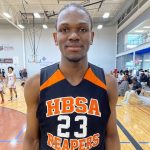 Shedrach Makanjuola | HSBA
Makanjuola was arguably the best athlete in Spartanburg. With legitimate size between 6'6 and 6'7, the combo forward has the skills to produce at different spots on the court. Watching him move on the court, you wouldn't know that he recovered from ACL surgery a