This past weekend is was in Fort Wayne Indiana for the much anticipated Bill Hensley Run-n-Slam. I saw a lot of very good talent over my three days in Fort Wayne and this article will take about the top wings from the weekend. 
Colin White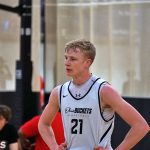 Colin White 6'4" | SG Ottawa Glandorf | 2024 State #170 Nation OH (2024) – W 6'5 – Ottawa-Glandorf – Ohio Buckets Garcia 16u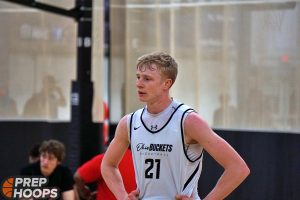 White is an ultra-skilled player. He can do it all with the ball in his hand. He hits shots with defenders in his face and off-balance routinely. He has a very smooth game with a nice handle on the ball and moves that shakes defenders allowing him to get to his spot. He is a knockdown shooter from deep. He has a very nice post-up game that gives him and his teammates a lot of buckets. Sneaky athletic.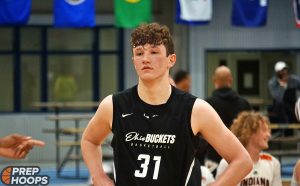 Logan Beaston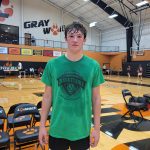 Logan Beaston 6'4" | SG Tiffin Columbian | 2023 State OH (2023) – G 6'4 – Tiffin Columbian – Ohio Buckets Turf 17u
Beaston is a certified sniper. He needs little to no space to get his shot off and when he does it will more than likely go in. He is very good at shooting on the run, spot up, and off the dribble. Does a great job at reading the defensive closeouts and making the right adjustments to get his shot off. He has very nice all-ball movement. Unlimited range. 
Na'Varion Adams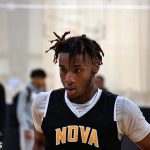 Na'Varion Adams 6'5" | PF Westerville North | 2024 State OH (2024) – W 6'6 – Walnut Ridge – Nova Turner 16u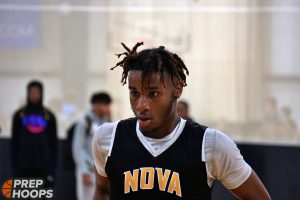 Adams is a very long and athletic player that I really like. Played hard the entire game and played a huge role in their win against Bates fundamental 2025 team that played up this weekend. He blocked a couple of jumpers and is a lockdown defender. Made nice moves in the post. He is a kid that you can hit on a drop-off pass and he will dunk on someone's head, which he did.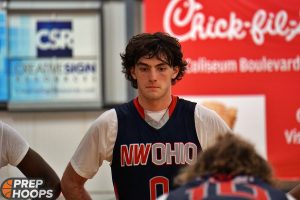 Aidan Pratt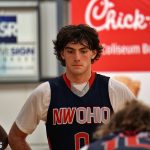 Aidan Pratt 6'5" | PF Van Wert | 2023 State OH (2023) – W 6'4 – Van Wert – NWO 17u
Pratt is a nice player who plays inside and out. He is a lefty with a nice post-up game. He hit a three showing off a pretty jumper and the ability to play outside as well. He is very nice in the paint with footwork and moves in the lane to get his shot up. He has good quickness defensively allowing him to guard multiple positions. A sneaky athlete who had a half-court two-handed dunk in the game I watched. 
Toby Nwokolo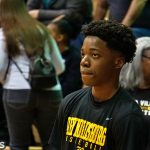 Toby Nwokolo 6'4" | PF Reynoldsburg | 2025 State OH (2025) – W 6'5 – Reynoldsburg – Mid-Ohio Pumas Russell 15u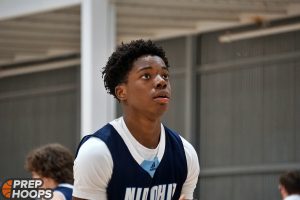 Nwokolo had an impressive game I saw the Pumas play against Wildcat Select. It was a rough game for the pumas but Nwokolo stuck out for the Pumas. Very long and athletic kid with great size for his age. He has very nice athleticism. His jumper looks good as he hit a pair of threes but he is a slasher. Puts consistent pressure on the rim when the ball is in his hands. The part I loved about him most this weekend was his consistent communication on both ends of the floor.