This past weekend is was in Fort Wayne Indiana for the much anticipated Bill Hensley Run-n-Slam. I saw a lot of very good talent over my three days in Fort Wayne and this article will take about the top forwards I saw this weekend. 
Chase Walker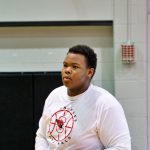 Chase Walker 6'8" | C St. Charles | 2023 State OH (2023) – F 6'8 – St. Charles Prep – Nova Schmitz 17u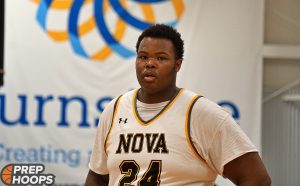 Walker is a big boy that used to win in a hard-fought game against Ohio Buckets Turf. He bullied the smaller Buckets team and showed off his great skill set in the post. Ability to finish through contact and with multiple defenders draped on him. Great touch around the glass. He had the game-tying offensive rebound and-1 to help lead Nova to the win. 
Boubacar Djigo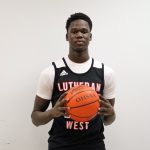 Boubacar Djigo 6'7" | C Lutheran West | 2023 State OH (2023) – F 6'7 – Lutheran West – TNBA Select 17u
Djigo is a very long and athletic player that plays hard. He has great bounce and is a strong player who clears people out of the way when attacking the glass. This is my favorite part about this game. He goes and hunts every board. His length and leaping ability give him a shot at getting every single rebound. Moves very well and is a raw player but plays hard and is someone that does the dirty work for you in the post. 
Baden Forup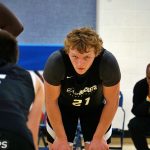 Baden Forup 6'7" | C Lexington | 2023 State OH (2023) – F 6'7 – Lexington – Ohio Buckets Miller 17u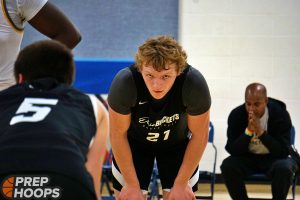 Forup is a big and very strong forward that is a very nice throwback player. He has a nice frame. Tough finisher that has a very good touch around the rim and moves down low. He has a very nice post-up game that is extremely tough to guard. Also has a nice jumper as he hit multiple midrange shots and even a three for the Buckets.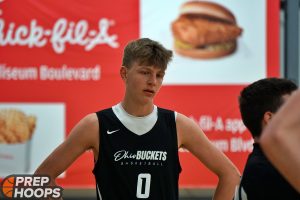 Alex Bruskotter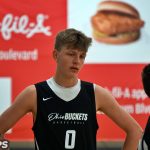 Alex Bruskotter 6'7" | PF Shelby | 2024 State OH (2024) – F 6'7 – Shelby – Ohio Buckets Garcia 16u
Bruskotter is a big kid that plays like a guard with his athleticism. He had a nice hesi pull-up 3 to end the half in the game I saw. Showing off his very nice jumper. Nice size and length on this kid. Very modern-day big. Really nice stretch four.