Pool C was a Battle Royal of strong teams and the team that came out on top was Gain Elite.  We give you the winners and the success stories of Pool C!
Gain Elite Goes 4-0
It wasn't just Gain Elite going undefeated, it was how they did it.  They beat Select Mantey by one and then Nasir Whitlock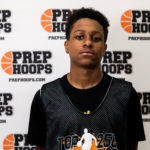 Nasir Whitlock 6'1" | PG DeLaSalle | 2023 State MN made the game winning foul shots (after an attack) to secure a one point win over WOTN.  It was an impressive all around weekend for Nasir.  He not only led his team to four wins but he outplayed the best point guard in Iowa in a big way and was a constant playmaker all weekend.  It's not that Whitlock gets numbers, it's that he puts up timely numbers throughout the game.  
In my opinion the thing that really set Gain Elite apart was the way they used Cj Ohara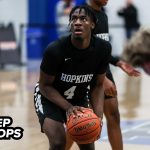 Cj Ohara 6'5" ? | 2023 MN , Israel Moses Israel Moses 6'1" | SG DeLaSalle | 2023 State MN , and JJ Ware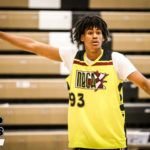 JJ Ware 6'6" | SF Park Center | 2023 State MN up front forcing opposing bigs to step to Ware, forcing some fours to have to guard O'Hara, and at times forcing smaller backcourts to have to defend CJ with a smaller three.  At the AAU level it has worked great for Gain Elite.  Moses made some important plays down the stretch of a couple games and O'Hara getting lose in transition during key runs is one thing I will remember from this event.  Throw in Brandon Melchior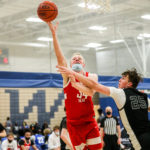 Brandon Melchior 6'9" | C Cretin-Derham Hall | 2022 State MN when the other teams have bigs that somebody needs size on (Brandon was really good in the win over Iowa Barnstormers) and it's a good mix. 
Back to JJ Ware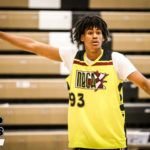 JJ Ware 6'6" | SF Park Center | 2023 State MN .  This 6'6 forward from Park Center has taken some big strides.  He was a strong defender for Park Center off the bench all year and he's carried that over to his 17u season.  Ware has also stepped out to the arc and has shot a high percentage through four events.  I also really like how he has used a dribble or two getting to the mid-lane and scoring with touch on the move.  Ware has really taken some big strides.
Schoolers Playing Team Basketball
The Schoolers won three games this weekend beating WOTN, Minnesota Rise, and Minnesota Lightning Ellerbusch with a three score loss to Minnesota Chill.  What did we like about the Schoolers?  We got basketball in bullet points:
Team basketball.  When it comes to playing as a unit this Pentagon Schoolers Walker team plays as well together as anybody.

AJ Akot

AJ

Akot

6'4" | SF

Sioux Falls Washington | 2023

State

SD

of Sioux Falls O'Gorman is a 6'4 wing that caught my eye as a legit prospect to know

Matt Eng

Matt

Eng

6'2" | PG

Sioux Falls O'Gorman | 2023

State

SD

of Sioux Falls O'Gorman.  Great shooter but a better handler and decision maker than I thought. 
Ayden Klein of Moc-Flod. The engine of this team.  When the team moves the ball and finds Klein chances are the shots go. Nothing forced, quite efficient. 

Gavin Muirhead

Gavin

Muirhead

6'7" | PF

O'Gorman | 2023

State

SD

of Sioux Falls O'Gorman.  I did not watch South Dakota high school basketball this year so I have no idea of Gavin had big time players ahead of him, if he has taken huge steps lately, or what, but every time I watch this guy he is grabbing 8-9 boards a game and throwing down high percentage, aggressive scores at the cup.  Agile 6'7 frontcourt player with the agility that teams like.
The Select Way
What is "The Select Way" as they say?  Playing good basketball against good teams and players improving.  And when you look at this roster right now, every guy on it is playing better basketball right now than they did at the high school level.  Have a look….
Jordan Malmlov
Jordan Malmlov 6'0" | CG Prescott | 2023 State WI might be the scariest shooter playing 17u basketball in Minnesota
Dylan Omweno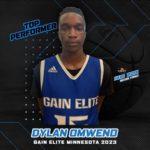 Dylan Omweno 6'0" | PG Eastview | 2023 State MN is scoring against players who are taller, stronger, bigger, etc, and doing it at a high level.  Teams just can't get a hand in his face.
Isaiah Hagen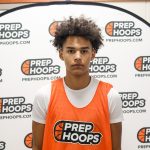 Isaiah Hagen 6'3" | PG Orono | 2023 State MN led his team to the top ten in the state and now looks like a scholarship player.
Lincoln Palbicki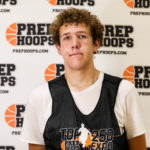 Lincoln Palbicki 6'10" | C Maple Grove | 2023 State MN is one of the smartest bigs in the state and he continues to move better and better which has allowed him to score 4-5 times a game and rebound at a big rate. 
Myles Adams
Myles Adams 6'6" | SF Eastview | 2023 State MN played JV this year but with Select he's knocking down threes regularly, finishing at the cup at a 70 percent rage and has been on of the top Select scorers.
Top Prospects
Isaac Bruns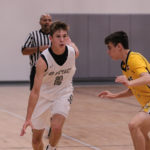 Isaac Bruns 6'5" | SG Dakota Valley | 2023 State SD of South Dakota Attack.  Bruns has a scoring feel that is elite.  He places shots off the glass or lifts into releases in spots that defenders just aren't prepared for and he makes shots at a high percentage rate while putting up incredibly consistent numbers. 
Khalif Bettis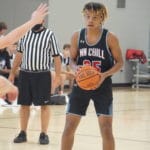 Khalif Bettis 6'4" | SF Burnsville | 2023 State MN of Minnesota Chill.  Bettis has the perfect mix putting his team in position to win against Minnesota Select.  Scored 21 starting with a couple arc makes then mixing in shots midlane while also scoring the worker buckets around the cup that he became comfortable with as a young post (at younger levels).  Chill had a big slate against local teams and Bettis played very well.
Chet Kloss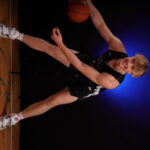 Chet Kloss 6'6" | PF Eastview | 2023 State MN of Minnesota Chill.  The two games I saw Chet play this weekend were maybe the two best games I have seen him play.  Chet wears his heart on his sleeve and that energy is infectious.  I thought he scored congested shots at a high level this weekend and did a nice job getting space against other fours and frontcourt players. 
Anish Ramlall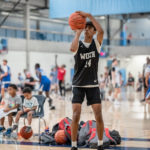 Anish Ramlall 6'3" | PG Rosemount | 2023 State MN of WOTN.  Ramlall is one of the top stock risers in the state this 17u season in my eyes.  He always gives his team a chance to win and Anish's feel, skill level, and aggressive nature set him apart.  Ramlall is more explosive than I think people realize and he's a point guard that scores like a top combo guard.  Anish is a guy that I could see running a team in the NSIC. 
Pool C All Event Team (one player per win)
Myles Adams
Myles Adams 6'6" | SF Eastview | 2023 State MN of Minnesota Select
Khalif Bettis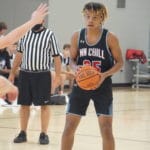 Khalif Bettis 6'4" | SF Burnsville | 2023 State MN of Minnesota Chill
Isaac Bruns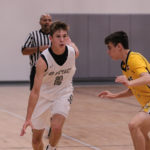 Isaac Bruns 6'5" | SG Dakota Valley | 2023 State SD of South Dakota Attack
Matt Eng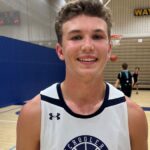 Matt Eng 6'2" | PG Sioux Falls O'Gorman | 2023 State SD of Pentagon Schoolers
Isaiah Hagen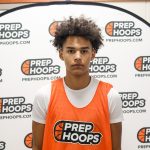 Isaiah Hagen 6'3" | PG Orono | 2023 State MN of Minnesota Select
Ayden Klein of Pentagon Schoolers
Chet Kloss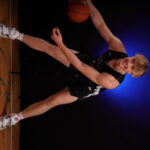 Chet Kloss 6'6" | PF Eastview | 2023 State MN of Minnesota Chill
Buay Koak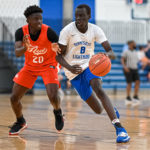 Buay Koak 6'3" | SG Lyle-Austin Pacelli | 2023 State MN of Minnesota Lightning
Israel Moses Israel Moses 6'1" | SG DeLaSalle | 2023 State MN of Gain Elite
Gavin Muirhead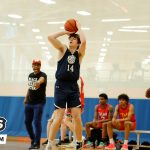 Gavin Muirhead 6'7" | PF O'Gorman | 2023 State SD of Pentagon Schoolers
Cj Ohara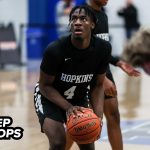 Cj Ohara 6'5" ? | 2023 MN of Gain Elite
Dylan Omweno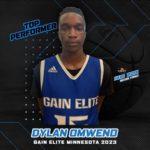 Dylan Omweno 6'0" | PG Eastview | 2023 State MN of Minnesota Select
Anish Ramlall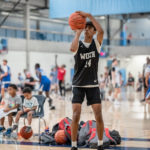 Anish Ramlall 6'3" | PG Rosemount | 2023 State MN of WOTN
Ethan Russell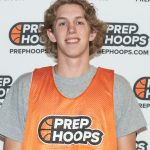 Ethan Russell 6'6" | SF Aberdeen Christian | 2023 State SD of South Dakota Attack
JJ Ware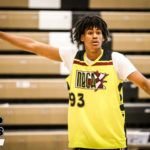 JJ Ware 6'6" | SF Park Center | 2023 State MN of Gain Elite
Nasir Whitlock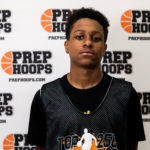 Nasir Whitlock 6'1" | PG DeLaSalle | 2023 State MN of Gain Elite