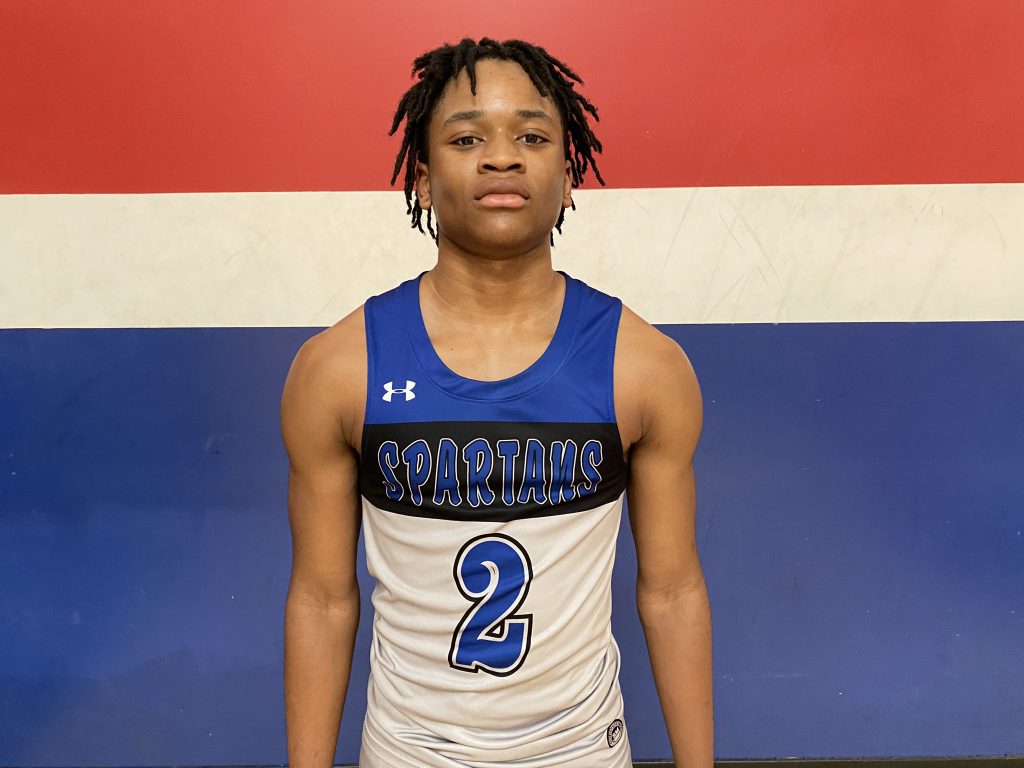 Posted On: 05/3/22 10:16 AM
The talent in the desert was strong.  Who did I see that qualified for best of the best top performers?   Here is my group of five!
Nils Cooper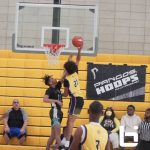 Nils Cooper 6'5" | SF Crossroads | 2023 State of Two One Elite (6'5 Guard from Crossroads HS, CA, 2023).  Cooper's team handled every opponent in Phoenix easily and definitely were a couple levels above the teams they played.  Cooper himself looks to be a division one level prospect and was a two way eye opener in both games I watched.  When it comes to prospect status, the size and length for his position immediately passes the eye test.  Defensively he put his length and agile lateral steps to great use getting deflections, making players uncomfortable, and forcing turnovers.  Cooper surely has the physical traits that college programs are looking for defensively.  Very active on the offensive glass and in transition, Cooper scored a lot of points on the break or with putbacks.  But I also loved his footwork moving through multiple defenders and using his length to keep the ball away from the defense and finished in balanced ways. Quality ball handler at his size and good passer as well.  Really like Cooper's upside. 
Jamar Mitchell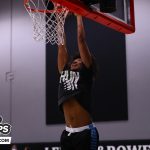 Jamar Mitchell 6'6" | SF Fort Collins | 2023 State CO of NoCo Elite (6'6 Forward from Ft. Collins, Colorado, 2023).  One of the toughest teams to beat at the 17u level in Phoenix was NoCo Elite and leading the way for this undefeated team, was 6'6 Jamar Mitchell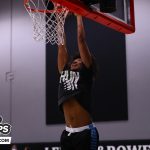 Jamar Mitchell 6'6" | SF Fort Collins | 2023 State CO .  With his back to the basket Jamar caught and faced up with a lot of success.  His footwork into his attempt was quality and that face-up touch was consistent from several angles, depth, and straight up or fading a bit or leaning.  Jamar put the ball down as well and I was impressed with how good he was using a dribble or two.  Getting to the rim he was physical and Jamar did a great job of shedding and completing. Mitchell is physical, he has touch, and I really liked the way he played within the NoCo Elite offense as a passer, cutter, screening big, and finisher.  
Xavier Ogle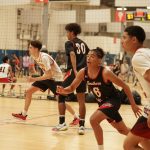 Xavier Ogle 5'8" | PG Rancho Bernardo | 2023 State of D1 Southern California (5'10 PG from Rancho Bernardo, 2023).  What does a good point guard do?  He leads his team to wins.  Xavier Ogle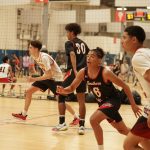 Xavier Ogle 5'8" | PG Rancho Bernardo | 2023 State continues to lead his teams to wins consistently including a 3-1 record this weekend.  In the final game I saw, Ogle had 17 points and 5 assists with most of his playmaking coming down the stretch of a good, physical contest. Xavier has been a clutch, consistent playmaker each time I've seen him play.  So how is he getting this done?  For one Ogle looks to be a high percentage shooter, at least based on what he's done this summer.  Even better, when Ogle attacks, he's about as good as any guard using his off arm to create space and his balance using that space is outstanding.  He's coming off a 13 point, 5.7 assist per game winter and has been even better for D1 Southern California. 
Alex Wells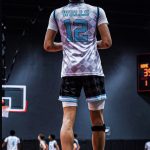 Alex Wells 6'3" | SG Queen Creek Virtual | 2023 State AZ of Taylor Made Elite (6'4 Wing from Eastmark AZ, 2024).  Let's get the obvious out of the way, Wells is a big time finisher.  In an explosive, hard charging, jump over every obstacle to complete kind of way.  I watched Alex score 27 points Saturday night in a tighter game and every thing he did screamed scholarship potential.  He's fairly tall as a two guard and his transition handles were much better than I expected to see.  Solid passer, good comfort with the ball, and again, big time finisher. Wells is coming off a 13 point per game sophomore season and you can see this young man has a lot of potential as his game continues to grow.  
Jerome Williams Jr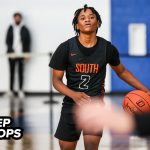 Jerome Williams Jr 5'9" | PG Minneapolis South | 2024 State MN of Minnesota Spartans (5'10 PG from Minneapolis South, 2024). The Minnesota Spartans took on all comers: the top 16s team from New Mexico, an Arizona team with a couple scholarship offered bigs, a 16s from a top Arizona program, and a Northern Arizona 17 and Under team, and had their way with all of them.  Williams led the way doing some things at a high level, and few other items at an elite level.  What was elite?  The Jerome Williams Jr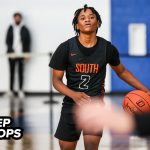 Jerome Williams Jr 5'9" | PG Minneapolis South | 2024 State MN jumper continues to be elite.  Each game he played Jerome made four or five threes, and when it comes to dribble separation Jerome is one of the highest level 2024s in the country.  Jerome's combination of strong handle, comfort in his move (comes from a ton of practice repetition), and quickness is tough to match.  Throw in the creation for others, the balance of transition push/halfcourt breakdown, and the basket attack leading to high percentage attempts for others, and you have one of the best lead guards out there.