AAU State is this weekend in Wilder, Kentucky and it looks like a deep field full of talent from across the state. Here's a look at some players to watch this weekend if you make your way to northern Kentucky.
Vince Dawson Vince Dawson 6'5" | SF Great Crossing | 2025 State KY , Great Crossing/Griffin Elite Hatton – The smooth scoring wing from Georgetown has had a big spring of AAU so far and will look to continue that momentum this weekend. Tre can play on the ball as a big guard or off it as a high scoring wing.
Javeon Campbell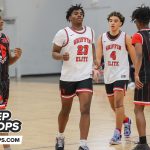 Javeon Campbell 6'7" | C Western Hills | 2025 State KY , Western Hills/Griffin Elite Hatton – One of the most effective post scorers in central Kentucky. Campbell is a big body who knows how to use his frame to carve out space on offense. He's also a better athlete than he gets credit for.
Shaun Boykins Shaun Boykins 6'1" | PG North Hardin | 2024 State KY , North Hardin/Vision Elite – A blur in the open court, Boykins is a top point guard in the class and can be disruptive as an on ball defender. On the offensive end, Shaun can get downhill quickly and finishes well around the rim.
Zane Whitaker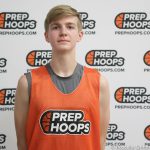 Zane Whitaker 6'6" | SF Magoffin County | 2024 State KY , Magoffin County/Vision Elite – A long wing who has a smooth game, Zane is crafty with the ball in his hands and can score off the dribble or posting up smaller defenders. If Vision Elite makes some noise this weekend it's because Whitaker played really well all weekend.
Brady Cummins Brady Cummins 6'1" | PG DeSales | 2024 State KY , DeSales/Griffin Elite Stinebruner – One of the better "floor general" point guards in Louisville, Cummins has a high skill level and has proven that he can run a team and facilitate offense and is also comfortable getting his own offense going.
Abram Stinebruner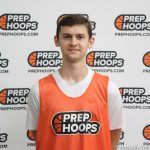 Abram Stinebruner 6'4" | SG Oldham County | 2024 State KY , DeSales/Griffin Elite Stinebruner – A talented wing prospect, Stinebruner can play on or off the ball and is a good shooter when he's able to get his feet set and elevate. Abram can operate in space and get to the rim where he's a strong finisher.
Luke Erhardt Luke Erhardt 6'2" | SG Spencer County | 2024 State KY , Spencer County/Cave Gym Elite – One of the biggest breakout players of the spring, Luke has had multiple 30+ point games so far and has shown he has to be in the discussion with the best shooters in the 2024 class.
Trenton Wilson Trenton Wilson 6'2" | SG Berea | 2024 State KY , Rockcastle County/Kentucky Select Blue – Berea's leading scorer last season recently announced a transfer into Rockcastle County. On the court, Wilson is a true 3 level scorer who can get buckets anywhere on the court.