We continue with 16U accolades from the A-Town Showdown with the second all tournament. This group of prospects holds players that can get to the rim, have next-level upside, and are premier pull-up shooters. Click here to see the first team.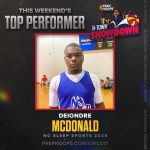 G – Deiondre McDonald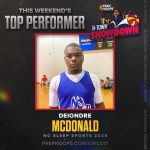 Deiondre McDonald 5'10" | PG First Coast | 2024 FL – No Sleep Sports
McDonald used his running back build to bulldoze his way to the rim. He's a good finisher around the rim, powering through contact but still having a soft touch on finishes. His ability to get downhill with quick moves and power led to several 20+ point games.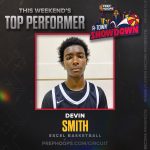 G – Devin Smith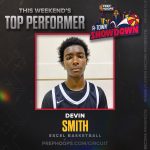 Devin Smith 5'10" | CG Arlington Christian | 2024 GA – Excel Basketball
Smith was one of the best pull-up shooters in the field. The 5'10 guard spent his time on the floor, creating separation with quick movements and getting to his spots. He's a quick guard that can hit shots in the midrange, and beyond the arc while using his speed to attack passing lanes.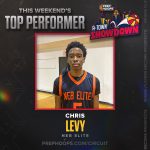 Chris Levy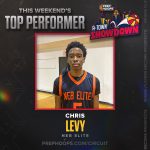 Chris Levy 5'10" | PG Pace | 2024 FL – NEB Elite
Levy used his athleticism to put on a show in the paint. The 5'11 guard scored above the rim on the break, attacked the rim in the halfcourt, and averaged 8 trips to the free-throw line each game. His athletic burst made defensive plays in transition.
W – Trevone Palmer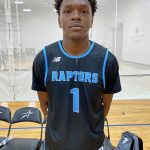 Trevone Palmer 6'4" | SF Bullock County | 2024 State AL – Auburn Raptors
Athletic 6'3 and ready to finish everything around the basket, Palmer was a walking double-double. His length and bounce made him one of the best off ball scorers among the field. He still needs to add some skill to his game, but with an athletic advantage and nose for cutting to the rim, he separated himself this weekend.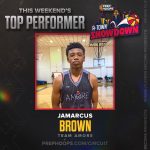 F – Jamarcus Brown – Team Amore
Brown is a high upside wing that flashed skills and production. He's an athletic 6'4 wing that handles the ball well in space, knocks down threes, and throws down big dunks in transition. His build and skill level helped him become the leading scorer on an undefeated team.
Honorable Mentions:
Dylan McCloud – Jax Stangs
Octavious Lawson Jr – No Sleep Sports
Thomas Cole – NEB Elite
Elijah Thomas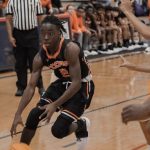 Elijah Thomas 6'0" | CG Hoover | 2024 AL – Auburn Raptors
Paul Walthall – Excel Basketball
Xavier Ferguson – LA Broncos