When it comes to high school basketball, the Baltimore and DMV area is flooded with talent. At this day and age, it's never too early to look at the special prospect who will become household names within the next few years in their respective hometown. For this article, I'll take a look at 2025 prospects who I'd offer right now as a Division I college program.
Tyler Jackson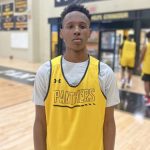 Tyler Jackson 6'2" | CG St. Frances | 2025 State MD | St. Frances/Team Thrill
Jackson spent his freshman season gradually earning more playing time in a talented St. Frances rotation. The confidence he gained during that time combined with a bit of a growth spurt has resulted in a 6-foot-1 lead guard that can wreak havoc on both ends. He's shifty and effective in isolation situations and understands how to create space for himself to get his shot off. He can get downhill where he finishes through contact and now has the athleticism to finish above the rim. Jackson also takes pride on defense where has active hands both on and off the ball. He's not afraid to pressure full court and has good lateral quickness when it comes to turning his man multiple times before the half court line.
Current offers: Illinois, Rhode Island, George Mason, North Carolina A&T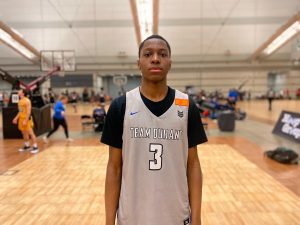 Cameron Ward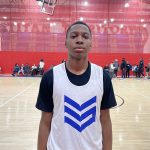 Cameron Ward 6'6" | SF Largo | 2025 State MD | Largo/Team Durant
Ward comes in as the top player in this class according to our 2025 MD/DC Rankings and he proved why over the course of his freshman season and spring performance. To start, he nears 6-foot-6 with a competitive edge that is shown through his motor. At this point he can score at an efficient rate from 15 feet and in, but has ability to put the ball on the floor for a few dribbles to make things happen. He's a weapon defensively for his class where he can match up against multiple positions, use his length to disrupt shots in the paint and pursue rebounds at their peak.
Current offers: Georgetown, George Mason, Bryant
Jacob Ross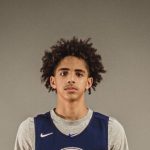 Jacob Ross 6'5" | SF Long Island Lutheran | 2025 NY | St. James/Team Melo
Ross is an intriguing 6-foot-6 wing with guard skills. As we saw with his brother Jayden, Jacob experienced a growth spurt but was still able to keep his handle tight and his creativeness with the ball in solid polish. Offensively he's a shot-maker who can do so in a variety of ways. He's also one of those guys who just have a knack of making tough shots. In other words, when the shot clock is winding down, getting the ball to Ross could be a great option if the offense has broken down. I look forward to watching how Ross continues to develop into what I believe will be a very good college prospect.
Current Offers: Virginia Tech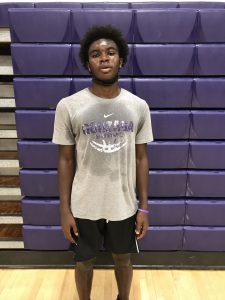 Nykolas Lewis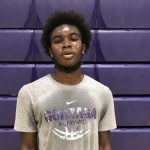 Nykolas Lewis 6'2" | PG Gonzaga | 2025 State MD | Gonzaga/Team Takeover
It didn't take Lewis long to assert himself in an experience backcourt for the Purple Eagles. The 6-foot-1 guard is a tough one to stay in front of, especially if he gets a head of steam. He can change direction at the at the stop of a dime and once he gets into the paint, has soft touch on his floaters while also having the instincts to read rotating defenses in order to find open teammates. Lewis looks to join a long list of point guards who have racked up a ton of wins in a Gonzaga jersey.
Current offers: George Mason, Bryant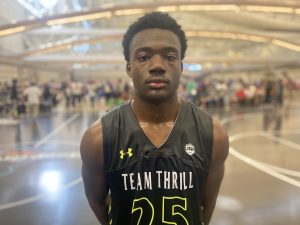 Jeff Exinor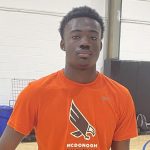 Jeff Exinor 6'4" | SF McDonogh | 2025 State MD | McDonogh/Team Thrill
Exinor proved over the calendar year that he can hang in pretty much any environment. Whether he's the youngest player on the floor or playing within his age group, Exinor is going to leave his impact felt in some way. He has a 6-foot-4 frame that has garnered high major offers on the gridiron and that physical mindset translates to his value on the hardwood. Exinor is a good athlete that can guard up to four positions, battle on the glass, and win 50/50s. He has ability to fill it up from three off the catch and is a fearless driver going towards the rim, embracing contact on his journey. While he's primed to be a highly coveted football prospect, his skill on the basketball court demands attention as well.
Current offers: Siena, North Carolina A&T