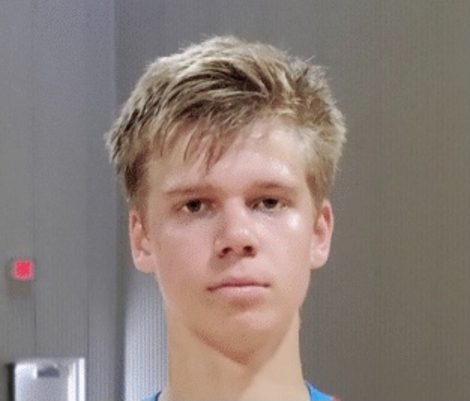 Posted On: 05/9/22 9:30 AM
There's a new Number One in Kansas!
It's hard to keep a guy ranked #2 when he was the Gatorade National Player of the Year! So, taking nothing away from the guy who held the top spot for several years, we've bumped Gradey Dick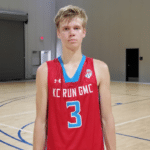 Gradey Dick 6'7" | SF Sunrise Christian (KS) | 2022 State #21 Nation KS (pictured) above his Sunrise Academy teammate Mark Mitchell Mark Mitchell 6'7" | SF Sunrise | 2022 State #8 Nation KS .
With their senior year in the books and many of these guys headed to play at the next level, the Class of 2022 deserved one last ranking update.
There were more D1 players in the class of Kansans than normal, but there were also a lot of really fine players who will not play in college and deserve one last look to celebrate their great careers. We moved players up and down based primarily on their performance during the high school season in hopes of accurately recognizing their great work.
Thirteen new players were added, most notably Collegiate's Jack Duarte Jack Duarte 6'3" | SF Collegiate | 2022 State KS . Lots of players were bumped up based on great senior seasons, with Sam Ungashick Sam Ungashick 6'1" | CG Blue Valley West | 2022 State KS of Blue Valley West and Grayson Ratzlaff Grayson Ratzlaff 6'7" | PF Hillsboro | 2022 State KS of Hillsboro making the biggest moves.