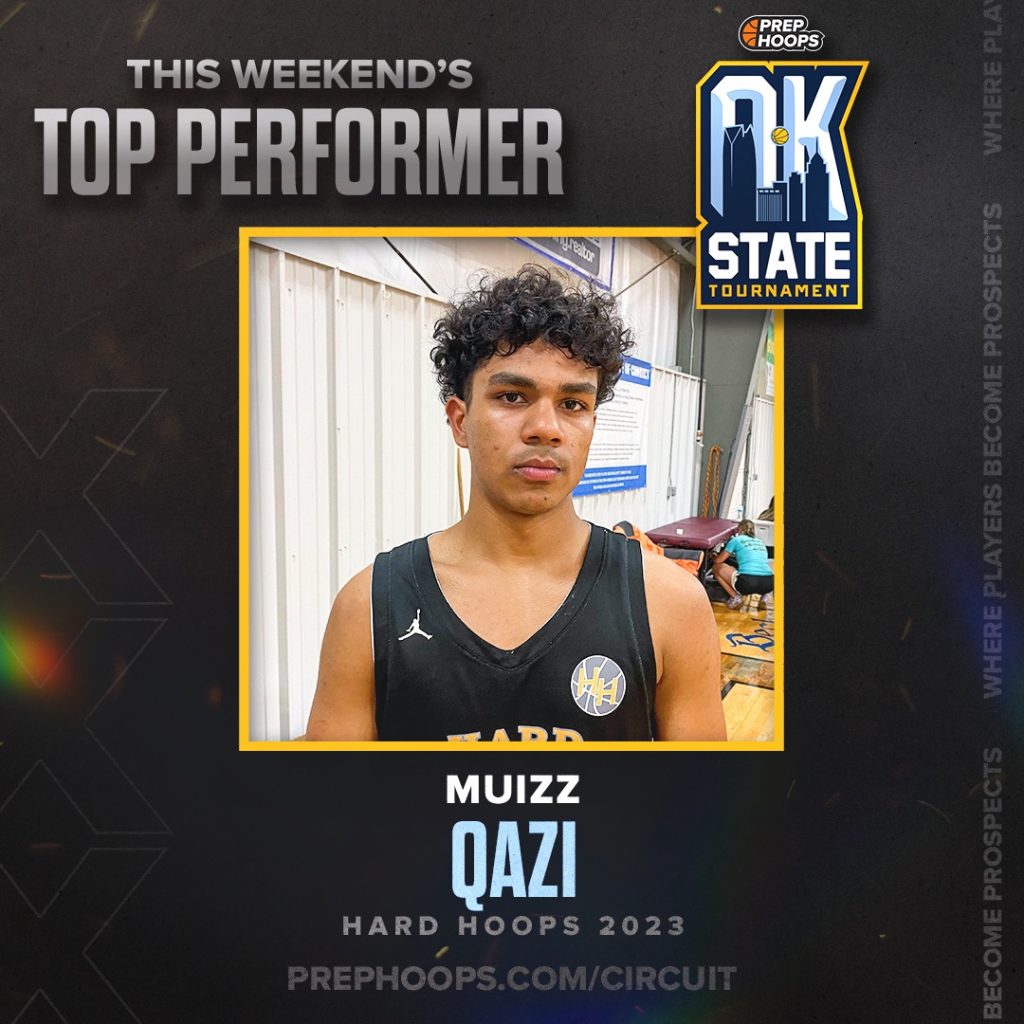 Posted On: 05/16/22 2:24 PM
A group of five prospects that finished the OK State tournament strongly for their teams in impressive victories. 
Muizz Qazi, 6'3 Guard, Hard Hoops
After catching the eye in a Saturday afternoon victory, Qazi was even more impressive to close out the tournament on Sunday. He's a stronger guard, who loves to get downhill and rely on his strength to finish at the rim. On Saturday, he experienced success with his bully ball method but also had moments of inefficiency. This was most apparent in transition when at times he tried to spilt the double or drive into traffic instead of making the right read to open teammates. His Sunday play more efficient, as he used his impressive combination of strength, body control and quickness when finishing at the rim to score. He mixed in a couple three pointers and finished with 23 points. 
Santana Arroyo, 6'4 Wing, Jayhawks Elite 
Arroyo is an example of how playing to a player's strengths with a great motor will lead to success. There's time he looks like an undersized post when vacuuming up the boards and finishing around the rim. He plays that role on his team, but still