These two-guards are all excellent complementary scoring options who brings an edge on the defensive end. While a few of these names should be familiar, a couple are relatively unknown for the time being.
Jensen Knowles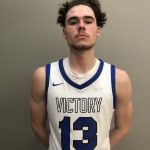 Jensen Knowles 6'3" | SG Richardson | 2024 State TX – Victory Academy Gold – Richardson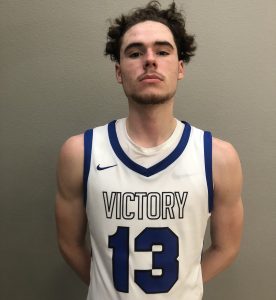 Bringing versatility, Knowles was excellent as a complementary shooting guard that took every advantage the defense gave to him. The biggest strength of Knowles was his attention to detail on defense, always playing in the right help side position while creating quite a few steals from those opportunities. For the avid Texas high school viewers, Knowles may sound familiar as he played alongside Cason Wallace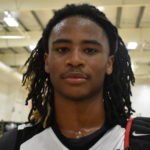 Cason Wallace 6'4" | CG Richardson | 2022 State #6 Nation TX at Richardson. Offensively, he did great as a floor spacer who could shoot off movement or the catch regardless of a hand in his face. If the look was not there, he was immediately cutting middle for the easy look. 
Kameron Wilkes – Mississippi Wildcats – Clinton  (Mississippi)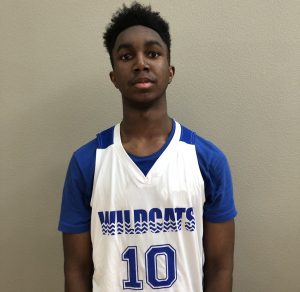 Coming from a competitive and gritty Wildcats club, Wilkes added to the energy on multiple occasions through his shotmaking off the catch and attacking closeouts. Standing at roughly 6'3, Wilkes consistently came up clutch when they needed him as a floor spacer. Another area of strength came in the high post, where he found open teammates and played a major role fueling the offensive flow. Wilkes showed he could be versatile on defense by defending the opposing big man about 50% of the time, where he got low and used his length to create disadvantages. 
Brandon Beard – Victory Academy Blue – Allen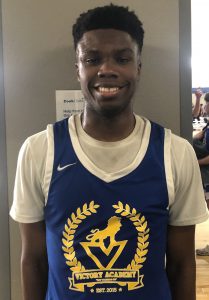 Beard was all over the glass for VA Blue, grabbing 10+ rebounds for them on multiple occasions this past weekend. Standing at 6'4, Beard's frame is at least a year ahead of most his age and he will likely continue to fill out through high school. While he primarily played the glass cleaner role, Beard showed he can switch on screens and defend a myriad of positions. As he works on his perimeter skills, there is no doubt he will put up big numbers within his role.
Ahmad Abualneel – Hard Hoops – Plano East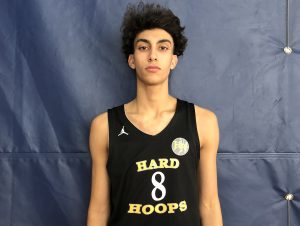 Abualneel should become a steady riser this summer thanks to his quick instincts at 6'4 paired with the shooting acumen. A wiry strong guard, he created scoring opportunities for his teammates on multiple occasions when being swarmed by opposing defenders. For his size, he possesses a high level of feel in the half-court by rarely turning the rock over and creating scoring opportunities for teammates from disadvantages. Off the catch, Abualneel has a quick jumper that cannot be given any space.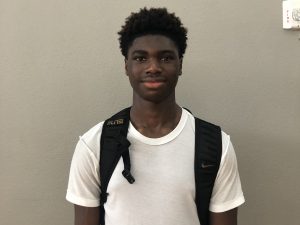 Judah Peña – ESBY – iSchool of Lewisville
Peña should be a late bloomer whose stock will significantly rise through the course of the summer, thanks to his plus size at 6'4 with quickly progressing guard skills. On multiple occasions, the lefty guard rose above opponents for tough pull up jumpers without a care simply because he has the height to do damage. In transition, Peña rose up for dunks with ease proving that he is a legitimate athlete off either foot. Going forward, I would like to see more aggressiveness from him as a weakside help defender, given his elite rise.