Wisconsin names to know from The Stage: 
Tim Franks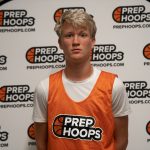 Tim Franks 6'5" | SG Homestead | 2024 State WI — SG — Chapman Basketball Academy
Franks may have been the biggest Wisconsin stock riser from this past weekend. In a blowout win Friday night, Franks did everything. He made some threes, finished well around the rim, and played great defense. The shooting guard is already a top 15 prospect in Wisconsin's 2024 class. He could be even higher in the next rankings update. 
Bennett Fried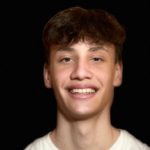 Bennett Fried 6'7" | SF La Crosse Central | 2023 State WI — SF — Coulee Country 
Fried is a walking mismatch. The small forward is a dangerous shooter, slasher, and passer. I still think that he still has a lot of potential to fulfill, too. If he continues to improve, Fried could become a really good player at the next level. 
Levi Birkholz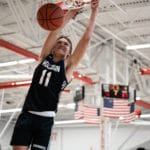 Levi Birkholz 6'2" | SG Lakeside Lutheran | 2023 State #290 Nation WI — CG — Wisconsin Crusaders
Birkholz continues to solidify himself as the cream of the crop in Wisconsin's 2023 class. He scores well, passes, and plays hard on the defensive end. This weekend, Birkholz led his Wisconsin Crusaders squad to an impressive 3-1 record. 
Keegan Vankauwenberg — SG — Wisconsin Crusaders
It is still very early, but Vankauwenberg looks to be one of the best pure shooters in Wisconsin's 2025 class. In a game on Friday night, the shooting guard drained six triples and scored 26 points. Look for Vankauwenberg to continue his great play and make a name for himself this spring/summer. 
AJ Lieuwen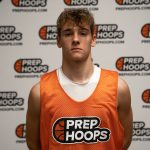 AJ Lieuwen 6'0" | CG Bay Port | 2023 WI — SG — Team 1848
Lieuwen is a prospect that college coaches should really take a good look at. He is simply an excellent player. With the ball in his hands, Lieuwen makes winning plays. The shooting guard can make threes, finish at the rim, and pass really well. He could be a great player at the next level. 
Alex Sherwood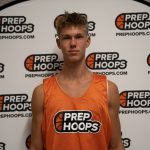 Alex Sherwood 6'7" | SF Xavier | 2023 State WI — SF — Wisconsin Crusaders
Sherwood seems to have made significant improvements recently. The small forward looked really good this past weekend at The Stage. He made shots from deep and finished well in the paint. I thought that he also showed an impressive ability to put the ball on the deck and create offense. Division two programs should be all over Sherwood. 
Devon Fielding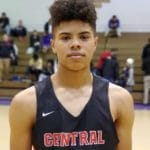 Devon Fielding 6'1" | PG La Crosse Central | 2022 State WI — CG — Coulee Country
Fielding is coming off an excellent senior season with La Crosse Central, as he led his squad to the state title game. Fielding is a dangerous scorer who can score from all three levels. This past weekend, Fielding got his own buckets, but also did a very good job of playing the facilitator role. 
Nolan Minessale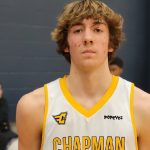 Nolan Minessale 6'5" | SF Marquette | 2024 State WI — F — Chapman Basketball Academy
I have a feeling that Minessale is going to see his name shoot up the rankings soon. The Chapman Basketball Academy standout is an athletic forward that plays above the rim. He threw down some impressive dunks in a blowout win on Friday night for CBA. He also played phenomenal defense and snatched plenty of rebounds
Jamisen Young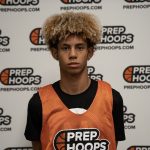 Jamisen Young 6'0" | PG Sunrise Christian Academy | 2023 KS — PG — World Hoops Elite 
I just love the way that Young plays at the point guard position. He uses his speed and athletic ability to blow by his defender and get to the rim. He has also developed his game, showing an improved ability to drain outside shots. On the weekend, Young scored 13.5 points and dished out four assists.