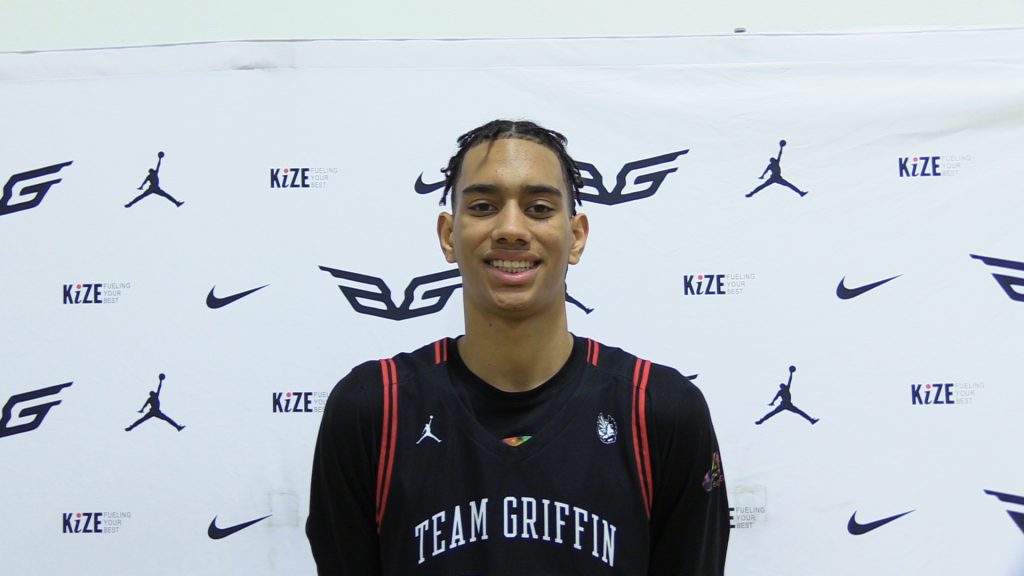 Posted On: 04/15/22 1:13 PM
For people active in the Grassroots scene, Nike's EYBL circuit is held high esteem. The numbers don't lie as the collection of talent from all over the nation often makes up many of the players playing in Power 5 Conferences and eventually a heavy amount of NBA draft picks. The size and athleticism are very much what differentiates the EYBL from other circuits.
Oklahoma being a smaller population state is simply at a disadvantage when it comes to that front. Oklahoma prospects have made up for those weaknesses by being skilled and playing with a chip on the shoulder. A big example of that was when Trae Young playing with MOKAN Elite won the 2016 17U Nike Peach Jam. 
Team Griffin's 2019 16U squad that won the 16U Peach Jam was another example of that. They were anchored by two outstanding Class of 2021 guards Trey Alexander and Bijan Cortes. But used size and athleticism from Texas thanks to Damion Collins (Kentucky) and KJ Adams (Kansas) to fill out a squad to compete on the national level. This year's Griffin 17U actually has the benefit of this being a bigger class in Oklahoma with size and athletes. But they still