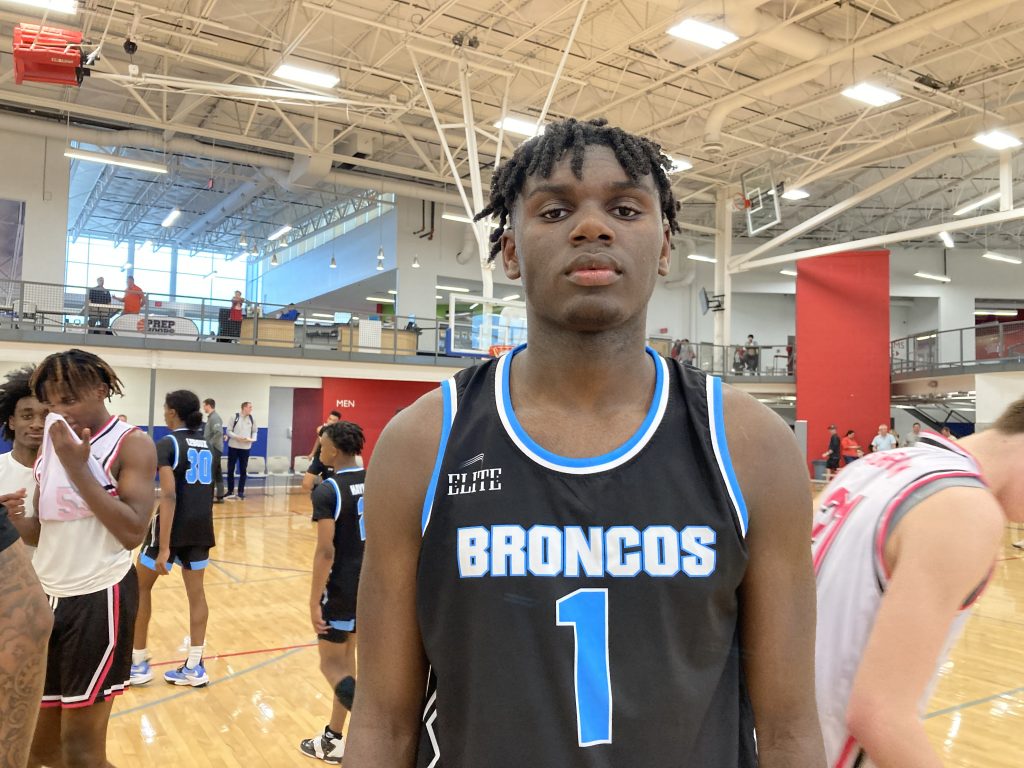 Posted On: 04/24/22 12:00 AM
Another fun day of action at the Prep Hoops Live across Kansas City and Lawrence.  We took in the action at the Lawrence Sports Pavilion and dive into what we saw in Prep Hoops Live: Scotty B's Saturday Notebook!
Quad City Shockers 17U Shine in Win Over Arnold Elite to Open Day
This was a fun one to start the day off as Quad City Shockers from Illinois topped Arnold Elite out of Texas 73-70.  The Shockers guards led the way.  Rockridge shooting guard Jase Whiteman put himself on the radar of hoops fans with their run in the state tournament.  The 6'1" guard has a clean looking shot from both mid-range and three as he scored 11 points.  Sterling 6'0" combo guard JP Schilling netted 15 points hitting an array of jumpers, passing well, and playing scrappy.  Off the bench Fulton 6'3" two guard Ethan Price caught our attention with how well he made shots with several triples en route to 14 points.  Terrmell Akers stands at 6'6" and the Rock Island big man provided strength up front with his scoring, rebounding, and overall being a physical presence.  Went for 14 points.
Arnold Elite had a backcourt duo