A deep and talented field has been featured at Prep Hoops Live all weekend. I spent Saturday at Drive Five Sports in Overland Park Kansas. Following are five individual skill sets that stood out from the action.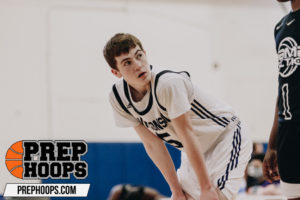 Best Scorer- Drew Daoust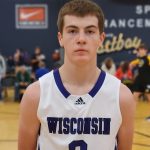 Drew Daoust 6'0" | CG Southern Door | 2025 State WI 6-1 2025 Southern Door (WI) Earns the scoring moniker due to the wide variety of ways he filled it up for Wisconsin Crusaders. Physical two guard was doing it at all three levels. Started out hot from behind the arc against Collective Elite. Hit three straight from three to start the contest. As the team from Canada adjusted to run him off the line. He took his game into the mid range. Finished that contest with 19 points in a loss. But the encore was even better. Scored 22 points in a victory over Oklahoma Wolfpack. A stocky guard who has also had some gridiron success early in his career. One of the bigger stock risers thus far on the Prep Hoops Circuit. Did nothing on Saturday to stop that momentum. 
Best Ball Handler- Mark Zackery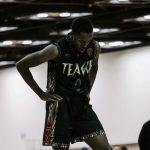 Mark Zackery 6'0" | PG Ben Davis | 2025 State IN 6-0 2025 Ben Davis (IN) (pictured at top) Use whatever cliche you would like. "In his bag". I'm old so I prefer "had it on a string". Look it up kids. Whatever you call it Zackery had it working on Saturday. An elite ball handler already. I couldn't help but notice on Saturday that it all starts with the hands. Can easily palm a basketball. This accounts for his extreme level of control. When you add in burst and court vision he is hard to stop on penetration. A pass first point guard who found teammates after he broke defenders down. Excellent athlete who is  already attracting football recruiting interest. I really enjoyed him last year when this same Team Teague unit played up a grade level. Looks even better this year.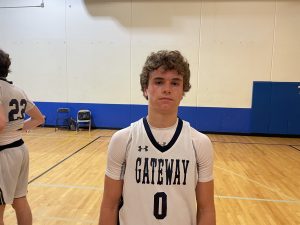 Best Shooter- Owen Duff Owen Duff 6'2" | SG Carroll (Flora) | 2023 State IN 5-11 De Smet (MO) Slightly short handed due to injuries. Duff's deep shooting kept Gateway Basketball Club in it against the aforementioned Collective Elite. As you saw with Daoust the team from Canada used their length to try and shut down a shooter. Duff's answer was simply to take a few steps back and keep bombing away. Not very big. But deep shooting ability seems to have a way for making up for that. Also showed excellent ball handling ability and a high level toughness. 
Best All Around- Kyle Lamonte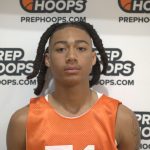 Kyle Lamonte 6'3" | SF Davenport North | 2024 State IA Davenport North (IA) Just went with a catch all term. Not really sure how to quantify what Lamonte (KJ) brings to the game. Just know this the Quad City Shockers are undefeated on the weekend. And Lamonte has had a huge hand in it. I usually see him playing a solid well rounded floor game. However if his team needs him to score he can. Showed this by posting 22 points in a close victory over Columbia Supreme (MO). With 18 of them coming in the second half. Most likely when he realized those points would be vital for the victory. Strong driver who absorbs contact and is able to finish through contact. Also had a nice dunk that showed off his top shelf athleticism. Already a top 15 player in the state Iowa. Not my area of coverage. But if keeps playing like this I could see him rising even more. 
Best Post- Ben Winker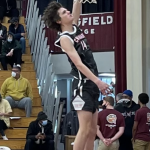 Ben Winker 6'10" | PF Chaminade | 2025 State MO 6-10 2025 Chaminade (MO) If this was one of those grading columns. This would come with an incomplete. Injury knocked him out pretty early on Saturday. But I saw enough in a short period of time to put him here. The old adage remains true. You can't coach size. Winker has plenty of it. A legitimate 6-10 with broad shoulders and a solid frame. Showed good lateral quickness and ran the court very well. Went the full length for a chase down block at a critical juncture of Gateway Knights early loss (see above) Unfortunately this was his last play of the day as he twisted an ankle pretty bad. I would imagine all the attributes shown on the defensive end would give him some intriguing offensive upside. Definitely a prospect to put on the radar in the state of Missouri.