Pentagon Schoolers' scouting report from their game Friday evening at the Winnenot Highschool for the Kansas City Prep Hoop Live Circuit. 
Brayden Pankonen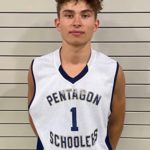 Brayden Pankonen 5'11" | SG Dell Rapids | 2023 State SD | 5'11 G | Dell Rapids, SD/Pentagon Schoolers Maschino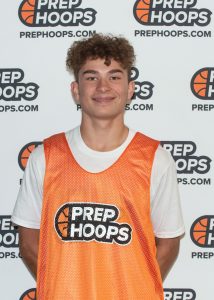 Not very big for his size but makes up for it with determination and skills. Very quick for his size he's able to get the bucket at ease. He doesn't shy away from contact, he bounces off defenders and finishes with either hand. A knockdown shooter from distance rather it's dribble pull up or catch and shoot he is money from long distance. Doesn't get rattled in the moment and lives for the big plays. A decent passer doesn't force much if not there. A feisty on-ball defender gets in the ball handler's space and doesn't let up.  A very good player with plenty of upside left and many tools to carry him along the way. 
Randy Rosenquist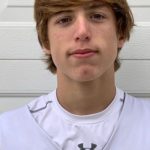 Randy Rosenquist 6'0" | PG Dakota Valley | 2023 State SD | 5'11 G | Dakota Valley, SD/Pentagon Schoolers Maschino
Randy does it all on the court from scoring from deep and driving to the bucket to playing the passing lanes and coming up with steals. He has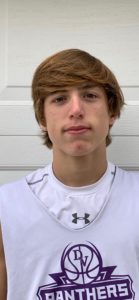 nice ball handles that set his defenders up to go past him and get the bucket with ease. A very good on-ball defender with good quick hands that is able to poke the ball free for steals. His anticipation is elite able to time passes for interceptions which translated into fast-break buckets for him. He can knock down the shot from deep rather open or with a hand in his face he's comfortable with his long-distance shot. He's a playmaker that likes the ball in his hands making good decisions when driving to the bucket. An all-around guard.
Ethan Determan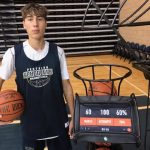 Ethan Determan 6'2" | SG Harrisburg | 2023 State SD | 6'2 G | Harrisburg, SD/Pentagon Schoolers Maschino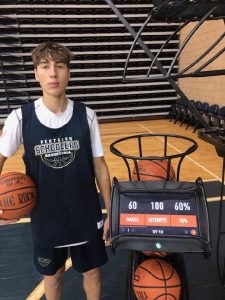 A nice size guard that gets buckets. Good ball handling he's capable of getting past just about any defender. When at the bucket he has great layup package finishing with either hand and around any defender. Has a killer instinct when the game was close. Has very good anticipation blocking a perimeter shot with his length. Can hit from deep but has wasn't forcing any long-distance shots. Has great shot IQ and knows what shot he wants and how to get it off.  He can be a lock-down defender who burned most energy driving to the bucket on the other end but still held his own. He's a stud. 
Rhett Kloth Rhett Kloth 6'10" | PF Dell Rapids | 2024 State SD |6'10 F | Garresttson/Pentagon Schoolers Maschino
A big man with a lot of size on him.  A leaper that gets the ball at its highest point on rebounds. His stature makes it easy for him to establish position when fighting for the rebounds and on the low block. Can finish at the hoop with ease, very familiar around the hoop capable of finishing with either hand. Set picks very well and rolls with a purpose. Doesn't get bullied on the defensive end. Makes smart decisions when the ball is in his hand and makes correct reads passing to teammates. 
Tate Snyder Tate Snyder 6'0" | PG Sioux Falls Christian | 2023 State SD | 6'0 G | Sioux Falls Christian/Pentagon Schoolers Maschino
Good on-ball defender. Doesn't get moved off his spot and keeps the offensive player in front of him very well. Run the offense very well comfortable setting up the play and running the set. A hustler that fights for each possession. Gives his all on the court and goes to bat for teammates. Great help-side defender hedges quickly and gets back to his man fast. A defender that erupts gameplans.
Rilpuou Machol
Rilpuou Machol 6'6" | PF Roosevelt | 2023 State SD |6'5 F| O'Gordmans, SD/Pentagon Schoolers Maschino
A big man with a huge motor for going after the ball. Brings a lot of energy to both ends of the floor going after loose balls and closing out on long-distance shooters. A great rebounder anticipates where the ball is going to go very well. Capable of defending the rim, causing problems for offensive players driving to the bucket. Can read pick and roll better but guards the middle well. A solid big man that works hard. 
Gage Gasca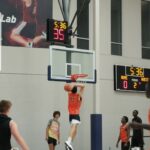 Gage Gasca 6'7" | C Sioux Falls Washington | 2023 State SD | 6'7 C | Sioux Falls Washington, SD/Pentagon Schoolers Maschino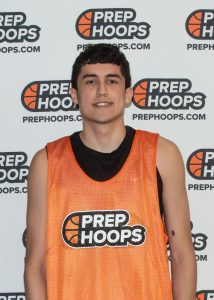 A big man with a long wingspan caused problems for his matchup in this game. A capable defender for his size he's able to defend at the rim. Wasn't much size for him to defend on the other team but his size presence altar a lot of shots at the hoop. He can finish at the rim with both hands. Need to develop more moves down low to counter defenders. Can pass out of double team pretty okay, passes to the nearest teammate. His feet move very well for his size can keep up with wing players.
Cooper Long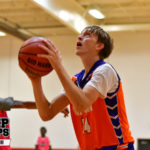 Cooper Long 6'3" | SG Lyman | 2023 State SD | 6'2 G | Garretson, SD/Pentagon Schoolers Maschino
An athletic guard that is capable of snagging the board and getting out on the break by himself. Spaces the floor very well, rarely out of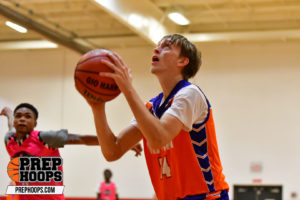 position; moves well without the ball always consistently moving. and being active. Capable passer always looking for a teammate. Didn't knock down a shot but wasn't scared to take them either when open, has a nice shooting form just didn't make one this game. A great teammate that does the little things that most won't notice.