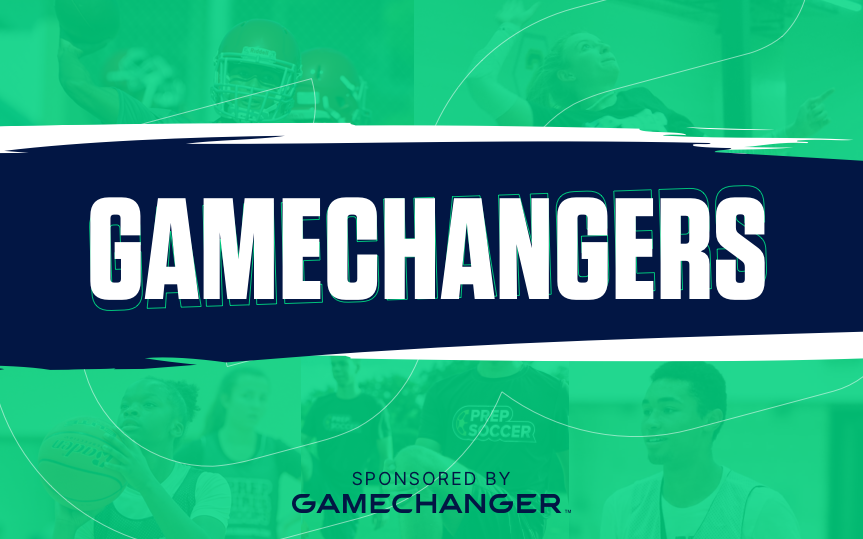 Posted On: 04/26/22 11:34 AM
At the conclusion of each tournament, a new recurring article will be the 'GameChangers' series – sponsored by GameChanger. 
GameChanger brings you the best scorekeeping, live video streaming, and team management services of any mobile app on the market. This is a product every grassroots team in the country can use to better serve their players and their families.
How do you get into the GameChanger article? By being a difference-maker for your team, being unselfish, diving on the floor, playing hard all game, boarding up, getting D-stops, being a glue guy, scoring timely buckets, and many others.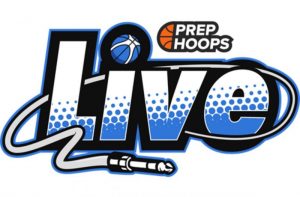 GameChangers
Raoul Vaidya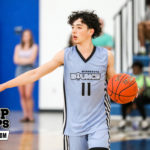 Raoul Vaidya 6'0" | PG Maple Grove | 2023 State MN |6'0 PG| Northstar Titans 2023 Stone
He averaged 12 ppg, 4.5 apg, and 2 spg. Vaidya finished the weekend with a big game, 23 points, 5 assists, and 3 steals. Raoul controlled the tempo in every game and he initiated everything on offense. He helped lead the Northstar Titans to a 4-0 weekend. Vaidya is a true floor general and he was one of the best at Prep Hoops Live.
Carter Hansen |6'0 G| Arena Basketball Club 2025 – 1 Snyder
This was my first time seeing this youngster from Yankton and I like what I saw. Hansen is a clever player that makes intelligent plays on the hardwood. Carter knocked down a big 3-pointer late in the game to tie the score. Eventually, his team finished a nice comeback win on Sunday. 
Caden Englund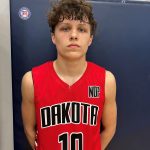 Caden Englund 6'0" | CG Shiloh Christian | 2025 State ND |6'0 G| North Dakota Phenom 2025
He is a better athlete than I realized. I really liked his energy, hard work, and activity on both sides of the ball. On defense, Englund had a wildly athletic blocked shot that he swatted off the backboard. On offense, Caden can make plays off the bounce and he has the potential to be a scoring threat from deep. Englund is a playmaker that has a bright future. 
Molly Komara |6'7 F| MN Chill Elite 2023
He helped Chill get to 4-0 this weekend, it was an overall impressive performance. Komara is one of the best defenders for this MN Chill team. On defense, Komara can make switches and guard any position on the floor. Being able to guard 1-5 makes him a valuable player. He is also a top rebounder on his team. Molly is also a shot-blocker and a rim protector. 
Javier Mendoza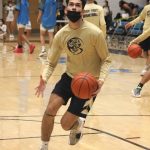 Javier Mendoza 5'11" | SG Atrisco Heritage | 2022 State NM |6'2 G| New Mexico 2023 D1 – 1 
He had a big game on the offensive end when I saw him play. Mendoza stood out as a fast and very aggressive player that never slows down. Javier looks to be a very nice shooter that cashed in multiple triples. He has fluid motion/movement that leads to a smooth jump shot and his mechanic are nearly perfect.
Zander Benz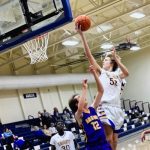 Zander Benz 6'7" | PF O'Gorman | 2023 State SD |6'7 PF| Pentagon Schoolers 2023 Walker 
I was really impressed with his overall game this weekend. Benz helped the Schoolers go 4-0 at Prep Hoops LIVE. For a big man, Zander moves his feet very well. I also liked the looks of his footwork on the block. Zander has long arms that make him a reliable rebounder and a shot blocker. He showed great touch on a high-low pass. Benz is also an effective scorer around the cup.
Sonny Williams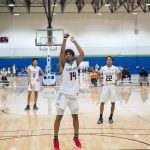 Sonny Williams 6'1" | PG Niles Notre Dame | 2023 State IL |6'1 G| Hoops 4 Health 2023
He had a very nice showing on Saturday night. Williams is a quick and fast player. His pull-up game from 15-feet is deadly. He really stood out as a smooth shooter. Sonny hit multiple 3-pointers. He is a special athlete that seems to glide up and down the floor. I liked the way that Williams broke down the defense off the bounce and how he can pull up on a dime. He is an exciting player with big scoring ability. 
Reis Kirschenman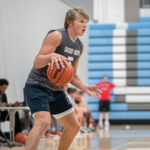 Reis Kirschenman 6'5" | C Tea Area | 2023 State SD |6'5 PF| Pentagon Schoolers 2023 Walker
He is a dominant rebounder. Reis scored many points over the weekend on O-board putbacks. From the block, Kirschenman showed a strong drop-step and finish. He is a big, strong, and powerful player. I like how he can absorb contact and he never gives an inch. Reis is tough as nails and he is a rim protector. Kirschenman moves well without the ball and he catches with secure hands. He and the Schoolers had a wonderful weekend at LIVE. 
Dhimani Tucker |5'8 G| MN Chill Elite 2024
He is an electric guard that is explosive and lightning quick. Tucker forced turnovers with his quickness and anticipation skills. He had some of the best handles that I saw this weekend. Tucker showed a swift and stealthy behind-the-back move. He followed that with a dynamic finish at the rim. Tucker plays with high NRG and he is mega quick. He is definitely a player you will want to keep your eyes on. 
Carter Todd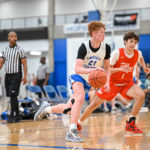 Carter Todd 6'4" | SF La Crescent | 2023 State MN |6'4 F| Minnesota Select 2023 Mantey
He stood out to me because of his strength, size, and power. Todd is a physical finisher that does not shy away from contact. He is an intimidating player that does not mess around. When he is attacking the rim, Carter is fearless and a few defenders in his way does not slow him down. 
Darik Dissette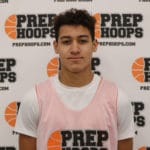 Darik Dissette 6'4" | SG Minot | 2023 State ND |6-4 SG| ND Phenom 2023
He showed ultra-smooth footwork when attacking the rim off the bounce. I like his toughness and Dissette is always in "attack mode". He was impressive beating double teams on the way to the rim. Darik blocked shots and rebounded well. He looked great finishing across the rim with finger roll finishes. Darik also had a spectacular dunk on Sunday that showed off his D1 athleticism. It was another great weekend for Dissette. 
Tate Grossman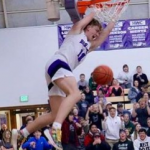 Tate Grossman 6'4" | SG Harvey/Wells County | 2023 State ND |6-4 SG| ND Phenom 2023
I was impressed with this athlete. I really like his motor, movement without the ball, and confidence. Tate shot the ball well from beyond the arc. In the first game of the weekend, Tate had a nice first half shooting the ball and he scored timely baskets in the second half. He was a gamer and a clutch performer. His ball skills are legit and Grossman seems to constantly be improving.
JP Schilling |6'1 G| Quad City Shockers 2023
He was one of the best guards that I saw in Lawrence. JP is a skilled scorer that put up big points. He is a shifty and fast guard that changes speeds perfectly. I also thought he had super-star handles and a sick fake crossover. His spin move was impressive and Schilling showed excellent hangtime on a double-clutch finish. He was also dropping dimes and setting up teammates. I thought his passing touch was perfect on lob passes. Schilling showed great hustle that led to breakaway layups. JP is an intriguing player.
Max Mogelson Max Mogelson 6'3" | SF Two Rivers | 2024 State MN |6'4 F| Minnesota Select 2024 Altenhofen
He is a tough interior player. Mogelson stuck out as a physical rebounder. He showed great hustle by sprinting the floor, Max was rewarded by scoring transition baskets. Mogelson can also hit mid-range jumpers, he has a nice shooting stroke. Max is a clever player, he had a great head fake that fooled a defender. He is a versatile player that had a very nice weekend at LIVE. 
DaMarcus Burks DaMarcus Burks 6'3" | SG Lakeville South | 2024 State MN |6-3 G| Minnesota Select 2024 Alrenhofen
He was a super impressive athlete that got to the line often. Burks made many impressive plays in transition. He was also dishing assists left and right. Damarcus is an electric playmaker that had many buckets at the cup. Keep tabs on this athlete.
Logan Lowther |6-2 F| Minnesota Magic 2023 Maroon
This kid is a physical beast and an extremely hard worker. He is all-hustle all the time! I liked Logan's effort when chasing down long rebounds and how he never took a break. He scores at the rim and from midrange, Lowther is also unselfish. On defense, I liked the fact that Logan always had a high hand and he contested everything. 
Randy Rosenquist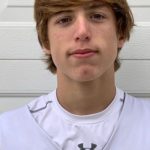 Randy Rosenquist 6'0" | PG Dakota Valley | 2023 State SD |6-0 G| Pentagon Schoolers 2023 Maschino
He is an elite PG and a cool customer. Rosenquist is an excellent rebounder and an opportunistic scorer. He is a floor general and a dynamic defender. Randy is a top-notch player in transition and he can dictate the pace of the game. Rosenquist helped lead the Schoolers to a 4-0 record this past weekend. 
Jonah Kocer Jonah Kocer 6'1" | PG Tea Area | 2023 State SD |6-1 G| Pentagon Schoolers 2023 Walker
He dropped many dimes throughout the weekend. Kocer showed excellent eyes and court vision. He has a keen sense for finding the open man. Kocer plays very well with his Tea Titan teammate. He and Kirschenman play perfectly off each other. Kocer can light it up from deep, he showed that he is a big-time 3-point shooting threat. I was very impressed with Kocer. 
Andrew Benedict |6-3 G/F| NEBC 2023
He was playing up two grade levels and he had an incredible weekend for his young age. He averaged an impressive 10.6 ppg, 6.5 rpg, 3.4 apg, 2.0 spg. He also got 90% of the 50-50 loose balls that he went after. One defining moment was when a 6'11 center had a wide-open dunk on the fast break he challenged and blocked the shot. It was a super impressive play for only a freshman. Benedict is a bright future!