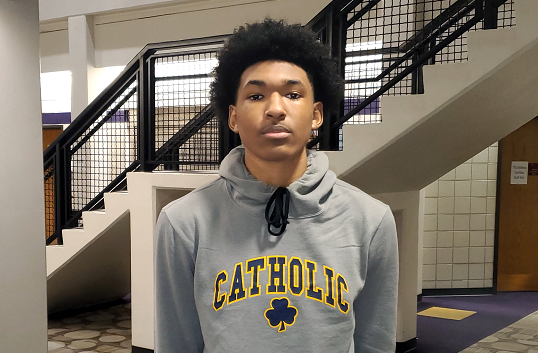 Posted On: 04/21/22 1:37 PM
The second April LIVE period is here.   Take a gander at the players both PrepHoopsTN and presumably college recruiters will be watching.  NOTE: College coaches can watch players with their AAU teams for this last time until early July. 
Any statistics listed within are from the 2021-2022 high school season.
2025 Gunnar Lewis Gunnar Lewis 5'11" | PG C.P.A. | 2025 TN   (Stars Nashville 15u/ CPA) @GunnarLewis4
With the tenacity of a wolverine Gunnar pursues the basketball endline to endline.  The '25 guard's feet are just slightly quicker than most and his determination is significantly stronger than most. Tough-minded on the court. A true pest of a defender. Can use his body effectively to shield off defenders. 
2023 Drey Moss Drey Moss 6'2" | SG Brentwood Academy | 2023 State TN (Brentwood Academy/Team Brandan Wright 17u)
Drey is very athletic and bouncy. His attack of the offensive glass impacts games, but his handle must more clearly resemble that of a point guard. Seemingly every team he suits up for runs out two point guards making it difficult for Moss to prove his capacity to lead a team via the pass. There is both talent and drive inside Moss.  
2024 Jaye Nash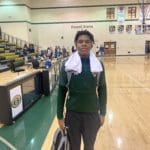 Jaye Nash 6'2" | PG Briarcrest Christian | 2024 State TN (Akransas Hawks 17u/ Briarcrest Christian)
The Top 5 prospect of our 2024 class, Jaye steadily improved his decision-making, patience, leadership during his sophomore season. Nash was already a D1 prospect, but his maturation, his staggering court vision suggest his ceiling is even higher than it was a year ago. Nash is fully willing to distribute, if that helps his team win.  There is the appropriate kind of ego. He knows he can score, get to the line, or now find wings on the go.  
2025 Deondrea Lindsey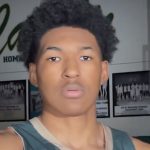 Deondrea Lindsey 6'7" | PF Knoxville Catholic | 2025 TN (Knoxville Catholic / BMaze Elite 15u)
What a 2022 it has been for Deondrea! He supported two exceptional scorers brilliantly in the Knoxville Catholic postseason run, starting each game and now shines for BMaze. This month alone Lindsey earned offers from Georgetown and SMU.
Follow @AndrewForce8.