Here are some of the top shooting guards from this past weekend at the Chi-Town Tip Off:
Bryce Heard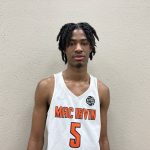 Bryce Heard 6'5" | SG Montverde | 2025 FL — Mac Irvin Fire — 2025
Heard is going to be a real problem in the 2025 class. I think that he might be ranked as the top prospect in Illinois' 2025 class when the rankings are released. The shooting guard out of Kenwood is a straight-up bucket-getter. He can score from everywhere. Using his 6-foot-5 frame, Heard is able to make contested shots. I was also impressed with how hard he competed on defense — you don't get this from every top recruit.  
Cameron Thomas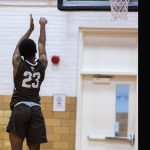 Cameron Thomas 6'2" | SG Mt. Carmel | 2025 State IL — M14 Hoops — 2025
When M14 Hoops needed a bucket, they always looked to Thomas. And more often than not, the shooting guard came up clutch and delivered. In a Saturday morning game, M14 Hoops trailed Team Rose 3SSB by 20 at the half. It looked like Team Rose was well on its way to an authoritative victory. Thomas would have none of that. He caught fire in the second half and helped his team come back and win. 
Lebron Bennie-Powell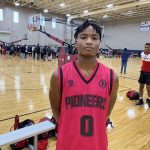 Lebron Bennie-Powell 6'2" | SG Lakota East | 2023 State OH — R 4 L — 2023
I was very impressed with the overall game of Bennie-Powell. With the ball in his hands, the shooting guard is very dangerous. He is able to use his speed to slash to the rim and finish layups. He also showed an ability to convert on difficult shots from beyond the arc. Look for Bennie-Powell to continue to make some noise this spring. 
Josh Pickett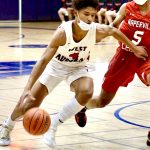 Josh Pickett 6'5" | SG West Aurora | 2024 State IL — Mac Irvin Fire — 2024
I really like Pickett's game and I think that he has the potential to become one of the better prospects in Illinois' class of 2024. Standing at 6-foot-5 with a strong build, Pickett does a nice job of using his size to convert on tough layups through contact. He is also a very efficient shooter from deep, as he never seems to force up bad shots. I think Pickett has an opportunity to make a big-time leap this spring and summer. 
Nojus Indrusaitis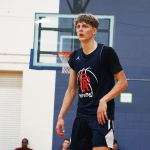 Nojus Indrusaitis 6'4" | SG St. Rita | 2024 State IL   — Meanstreets — 2024
Indrusaitis is such a smooth scorer, and it is easy to see why the 2024 shooting guard has already earned the attention of some top college programs. On a Saturday afternoon game, the Meanstreets standout was able to put up 11 quick points in the opening minutes. He threw down dunks, made mid-range jumpers, and was very good finishing around the rim. 
Mekhi Doby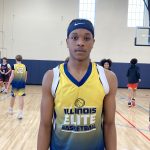 Mekhi Doby 6'2" | SG Rockford Guilford | 2023 State IL — Illinois Elite — 2023
Doby just knows how to put the ball in the cup. Leading Illinois Elite to a 3-1 record on the weekend, I thought that the shooting guard was excellent. His go-to move is his pull up jumper. He does a nice job of using his quick handles to get his defender off balance. Once the opposing defender is off balance, Doby's jumper is almost automatic. Watch out for him in the 2023 class.