The Freshman class is a good one and we've already got 65 ranked players in the class before their 15u AAU seasons started. There are several kids with modest statistics but big time potential so it's been a tough class to figure out so far. These are the top power forwards and centers in the 2025 rankings. This does not include players who were in the top 10 of the rankings.
Javeon Campbell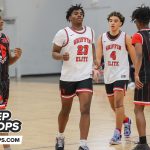 Javeon Campbell 6'7" | C Western Hills | 2025 State KY , Western Hills – Campbell is a big body who does his damage around the bucket as an old school back to the basket post player. Javeon is 6'7 and knows how to carve out space on the offensive end. On defense, Javeon is an above average rebounder but doesn't offer a ton of rim protection.
Will Hanke Will Hanke 6'4" | PF Saint Xavier | 2025 State KY , Saint Xavier – Hanke is super skilled as a face up four man or even can play like a big wing at times depending on matchups. Will played a supporting role as a freshman but should be a big factor for the Tigers over the next three years. He will likely contend for a starting role next year.
Graham Krezmien Graham Krezmien 6'6" | C Saint Xavier | 2025 State KY , Saint Xavier – At this point, Graham is a "wait and see" prospect as he has great size and moves well but will need to grow a couple more inches or refine his skill set to become more perimeter oriented over the next few seasons. RIght now, the 6'6 Krezmien thrives as a bruising post player who can hurt opposing defenses on the block and is a good rebounder.
Jaden Stewart Jaden Stewart 6'5" | PF Pike Central | 2025 State KY , Pike County Central – Stewart had some big games down the stretch for Pike Central, including a 30+ point outing in the regional tournament. Jaden looks like he could keep growing over the next few years and become a face up four man or even a big wing as his skill set continues evolving.
Cannon Young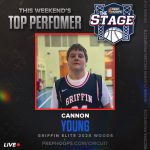 Cannon Young 6'6" | C Clinton County | 2025 State KY , Clinton County – Cannon is a big bodied post player with a high skill level and great feel for the game as a passer. Young is 6'6 and makes up for lack of ideal athleticism with a high basketball IQ and good motor. If he keeps growing, Cannon should be a scholarship level prospect. If he's done growing, he'll need to improve his overall athleticism to reach that level.
Other Names to Know:
Mattox Kelly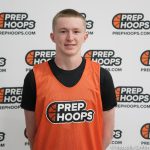 Mattox Kelly 6'6" | PF Beechwood | 2025 State KY , Beechwood
Felix De Los Santos Felix De Los Santos 6'5" | C Bryan Station | 2025 State KY , Bryan Station