The Freshman class is a good one and we've already got 65 ranked players in the class before their 15u AAU seasons started. There are several kids with modest statistics but big time potential so it's been a tough class to figure out so far. These are the top Wings in the 2025 rankings. This does not include players who were in the top 10 of the rankings.
Hayden Blakeman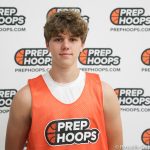 Hayden Blakeman 6'4" | SF Green County | 2025 State KY , Green County – Hayden was second in the state in scoring last season for this 2025 class and did it while showing he can score the ball from anywhere on the court. Blakeman has good size at 6'4 and is an underrated athlete who projects to be a scholarship level player eventually.
Jordan Mabe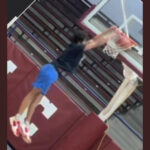 Jordan Mabe 6'7" | SF South Laurel | 2025 State KY , South Laurel – Mabe is a big wing who can even play on the ball a little from time to time. Jordan is a good shot blocker on the defensive end and at his best as a driver on offense. Mabe has fought through some nagging injuries but his best ball is all ahead of him as he should make an impact.
Isaiah Cochran Isaiah Cochran 6'6" | SF Collins | 2025 State KY , Collins – If you're looking for a wing prospect with a ton of upside, Cochran is probably the best on this list. Isaiah is long and athletic with a lot of long term potential. Cochran is 6'6 and more comfortable driving the ball than he is as a shooter right now. He has defensive versatility and good timing and instincts as a shot blocker.
Gage Richardson Gage Richardson 6'3" | SF Great Crossing | 2025 State KY , Great Crossing – Richardson makes his living as a shooter most of the time as he shot more threes than twos this past season and did so at a high level, making 46% of his attempts from downtown. Moving forward, Gage will need to get more comfortable putting the ball on the floor and attacking the rim as he gets stronger.
Elijah Walton Elijah Walton 6'5" | SF University Heights | 2025 State KY , University Heights – Walton has a lot of long term upside thanks to his length and versatility but needs to get stronger to take his game to the next level. As a freshman, Elijah was a role player for the Blazers, averaging 5 points and 4 rebounds per game. Don't be surprised if he doubles those averages next season.
Other Names to Know:
Makhi Smith Makhi Smith 6'3" | SF Woodford County | 2025 State KY , Woodford County
Ashton Moser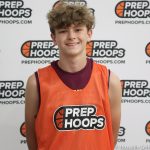 Ashton Moser 6'4" | SF Pineville | 2025 State KY , Pineville
Carter Bresser
Carter Bresser 6'4" | SF Simon Kenton | 2025 State KY , Simon Kenton