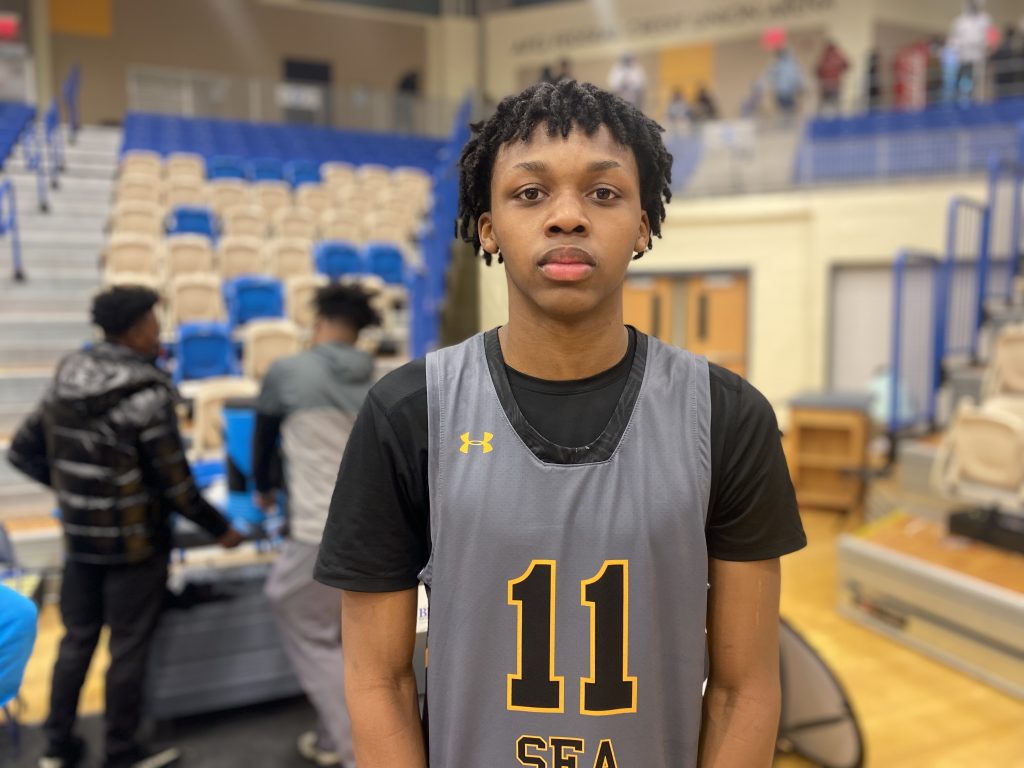 Posted On: 04/19/22 12:08 PM
2023 St. Frances/Team Durant guard Carlton Carrington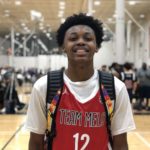 Carlton Carrington 6'4" | CG St. Frances | 2023 State #72 Nation MD has spent the last calendar year blossoming into a national prospect. The No. 2 ranked player in the MD/DC player rankings took time to catch up with Prep Hoops and discuss is experience at Team USA Minicamp, update us on his recruitment and talk about what he'll focus on throughout the AAU season.
"It was a great experience," Carrington said. "It was high energy. It really shows you what you have to work on as a player when you're playing against the top guys from across the country that can all do what you can do, and better. It's a test and I'd say you either take advantage of it or you don't. I feel as though I took advantage of it. I learned and competed. I think overall I had a great experience with Team USA."
Carrington was drawn towards a familiar name in the DMV area when it came to learning more about the game at such a level.
"I would definitely say coach Steve Turner. He was definitely talking to me a lot throughout the camp just telling me what to do and what not to do. How I could better my chances of making the actual roster coming back. His knowledge for the game is crazy extensive. He was definitely my Yoda at the camp."
Carrington holds eight offers total and is starting to focus on a few to set up visits to help see what program will be best for him as a student and athlete.
"Some new schools that have contacted me are Iona and Stanford. I plan on visiting George Mason again and I want to set up a visit with Stanford as well."
Carrington doesn't have a particular timeframe for when he'll come to a decision. Depending on when the visits occur, you could see him commit before the July live period or possibly sometime in the fall.
The 6-foot-4 combo guard is playing with Team Durant on the EYBL Circuit this spring and summer alongside some talented guards. Although the first live period didn't unfold the way they would've liked, there's still optimism. 
"Our first live session didn't go as planned, but we have new faces including me, but obviously as we play and practice more we'll get better. I have plenty of faith in us. As for me, I'm trying to improve getting to the basket more. I tend to settle for jump shots, so I just want to balance out my attack. Getting to the free-throw line is another focus, but driving more often to the rim will result in more free-throws. I can also improve my overall defensive awareness."
Carrington will be a prospect we monitor closely moving forward as he continues to make strides in his overall development.