Get 25% off your subscription by entering Knight25 in the coupon code area. Enjoy!
The 2021-2022 high school season ended in March and the Prep Hoops Circuit is in full swing. And while a lot of our coverage is circuit-heavy as well as travel ball as a hole, we're also taking a look back at the high school season and all of the fantastic players that made an impact across the state. We also made a decision to do something a little different this year. Instead of traditional All State teams where it's not based on what class you're in and it's just the best players in the state, we went the other direction. We'll be posting All Star teams for Class 6A, 5A and 4A. Along with combined teams for 3A/2A and A and B. Stay tuned throughout the week for more postseason content. Also stay tuned for next week where we announce our Player Of The Year and then take a VERY early look at the 2022-2023 high school season.
In this post, we take a look at the five best players in Class 6A this season. And we'll go ahead and say it right now. This is not a perfect list. Class 6A was without a doubt the toughest class to judge and make decisions on. There are plenty of players who have an argument for why they should be on this list that are not. Just like within the class itself, there was a ton of competition for these five spots. 
Aaron Potter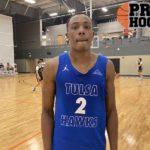 Aaron Potter 6'3" | SG Booker T Washington | 2022 State OK – 2022 Guard – Booker T Washington
He's the first player on this list but that's simply because it's done in alphabetical order. But he would also be on our short list for the best overall player in the state, regardless of class. Booker T Washington senior Aaron Potter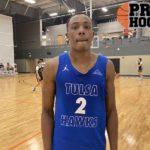 Aaron Potter 6'3" | SG Booker T Washington | 2022 State OK absolutely dominated every time he stepped on the floor and his move to the Hornets completely turned their team around after a forgettable 2020-2021 season. They were one of the best teams in Class 6A all season this year and fell just short of playing for a state championship. Potter also became the top overall prospect in our 2022 rankings for Oklahoma this season. As we write this, Potter's college future is still undecided and that is simply insane to us. He was a complete game changer in just about every game and anyone who saw him in person would say the same thing. Potter was just as dangerous beyond the arc as he was driving to the basket. He and his Hornet teammates were absolute nightmares to deal with from a defensive perspective. Potter earned his spot here.
Anthony Allen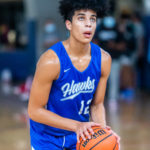 Anthony Allen 6'4" | SF Broken Arrow | 2022 State OK – 2022 Guard – Broken Arrow
Without a doubt the best athlete of this bunch is Broken Arrow 2022 guard Anthony Allen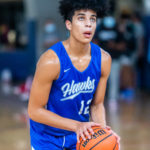 Anthony Allen 6'4" | SF Broken Arrow | 2022 State OK . I'll make the argument that he's definitely in the conversation for the best dunker in the state. But that's not the only reason why he's made this team. Allen was absolutely electric every time we saw him in person. And then when we weren't in attendance, Allen was routinely one of the top performers on a Broken Arrow team that has the chance to be pretty good moving forward with some talented young forwards. But as they grew within the offense, it was Allen that led the way and had the Tigers as one of the better teams in Class 6A on the east side of the state. Allen is another top ten prospect within the state's 2022 class and he played like that throughout the season. Allen came into the season as one of 6A's best players and he continued that throughout the year. He continued to grow as a shooter, becoming more of a complete player to go along with the off the charts athleticism. 
Dylan Warlick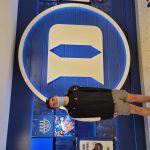 Dylan Warlick 6'6" | SF Edmond North | 2024 State OK – 2024 Forward – Edmond North
Our fellow writer Sam Duren gave Edmond North super sophomore Dylan Warlick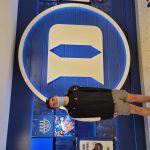 Dylan Warlick 6'6" | SF Edmond North | 2024 State OK the nickname "Mr Fundamental" and it was a perfect fit. The sophomore did not look like a sophomore at any point this season as he helped lead Edmond North to a 6A state championship. Warlick was a double double machine and quickly became one of the top prospects in the state's 2024 class. If we gave out an award for the biggest breakout star from the 2021-2022 season, it'd be tough not to give it to Warlick. A very young Edmond North team was led to a state championship behind Warlick and his ability to do whatever was needed for the Huskies to win. Edmond North has a very talented squad and we could be looking at the start of a dynasty in Edmond. Warlick will certainly be a prospect to watch throughout the next few seasons. He grew so much throughout this season it's going to be interesting to see what else he can add to his game between now and when he's finished with high school ball. 
JV Seat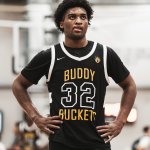 JV Seat 6'3" | SF Edmond Memorial | 2022 State #250 Nation OK – 2022 Forward – Edmond Memorial
At the start of the season, Edmond Memorial senior JV Seat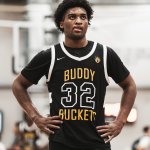 JV Seat 6'3" | SF Edmond Memorial | 2022 State #250 Nation OK was easily the "best bet" to be on this list at the end of the season. The Abilene Christian signee lived up to the hype and finished off his career by helping lead Edmond Memorial back to the state tournament. Seat also has to be on the list of those notable players to come out of the Edmond Memorial program. Seat was an undersized forward that never had a problem dominating in the paint. This probably isn't the first time this comparison has been made but it was similar to former Bulldog Obi Emegano a decade ago. The size questions never were a problem and Seat averaged a double double throughout his senior season. The Bulldogs had to replace another D1 signee in Sean Pedulla and Seat became the marquee player on this year's Edmond Memorial team. While Seat absolutely dominated the paint every night, he also showed the ability to step out and knock down jumpers and even extending that to beyond the perimeter. 
Kevin Overton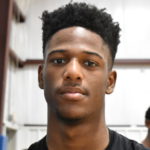 Kevin Overton 6'4" | SG Norman North | 2022 State OK – 2022 Guard – Norman North
Norman North's Kevin Overton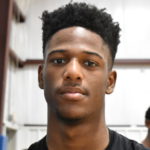 Kevin Overton 6'4" | SG Norman North | 2022 State OK recently reclassified to the 2023 class and will be attending a prep school this upcoming year. But in his last high school season in Oklahoma, Overton was once again one of the better guards in the state. The ceiling has always been high with Overton as he's consistently been considered a top five-ten prospect within the state's 2022 class. And after making the move from Midwest City to Norman North, Overton was ready to showcase that skill on the state's highest level. Teaming up with elite 2023 guard Jeremiah Johnson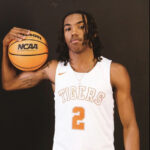 Jeremiah Johnson 6'4" | PG Wasatch Academy Prep Class Of 2024 | 2023 OK , Overton and Johnson created one of the state's most dangerous 1-2 punches. Overton has a good combination of size and athleticism. He grew in his skillset throughout the last few years and truly backed up the hype of being one of the top 2022 guys. Averaging around 20 points per game, Overton had the chance to go off every single night. He also helped lead the T'Wolves back to the state tournament.