The WVSSAC State Tourney has wrapped up for this season. Prep Hoops wants to touch base on some of our thoughts from the state tourney right here. Who were some of the 2025 Top Performers? Let's take a look right here.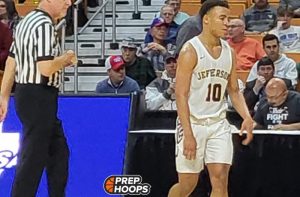 Jamari Jenkins Jamari Jenkins 5'8" | PG Jefferson | 2025 WV – Jefferson HS (Shenadoah Junction) 
Jamari is a crafty and savvy point guard for the Cougars. Jenkins averaged 11.5 ppg this past season for the Cougars (23-1). Jamari finds the open man and really does a good job directing the offense from out top. He plays the game at times with a fearless attitude and very composed mindset. Jamari was able to stick a few mid-range jumpers when he was making heady passes to his teammates. 
Dane Hatfield Dane Hatfield 6'3" | SG Herbert Hoover | 2025 WV – Herbert Hoover HS (Clendenin)
Hatfield averaged 12.5 ppg this past season for the Huskies. Dane scored the first 15 points of the game for his team in opening round loss to Fairmont HS. Dane a Quarterback on the gridiron was an All-State selection this past season. Hatfield already has good size and mechanics with his game. He finished with 20 points in the loss to Fairmont HS.
Aiden Davis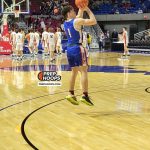 Aiden Davis 5'9" | CG Wheeling Park | 2025 WV – Wheeling Park HS 
Davis averaged 15.1 ppg this past season for the Patriots. Aiden can knockdown the 3-ball when given the chance and showed to shoot at a high percentage while on the floor. Davis made 65 three pointers this season. Aiden scored 16 points in the quarterfinal's loss to Parkersburg South HS. 
Trevan Bonner Trevan Bonner 6'0" | CG Tucker County | 2025 WV – Tucker County HS (Hambleton)
Bonner showed really good body control from out front with the ball. Trevan is a confident player as he came off the bench for the Mountain Lions as a 6th man. Bonner was able to get to the rack at times and showed to have a quick first step with the ball.