Earlier in the season, Andrew Jackson defeated Gray Collegiate by a final score of 67-60 during a Thanksgiving tournament at C.A. Johnson High School in Columbia.
In the first boys Upper State final at the Davis Field House at Bob Jones University in Greenville, revenge was sweet for coach Dion Bethea and his War Eagles as they got in the win column this time over the Volunteers with the final score being 68-45.
The Lower State 2A Final at the Florence Center would see York Prep defeating Wade Hampton (Hampton), setting up a 2A state championship game between the War Eagles and Patriots.
Gray Collegiate scored the matchup's first five points. With the War Eagles leading 5-4, they embarked on a 12-2 run which increased its lead up to 17-6. The Volunteers trailed 17-8 after the first quarter.
The War Eagles maintained its nine-point advantage at halftime with the score being 35-26. Volunteers fortunes soured in the third quarter as Gray Collegiate upped its margin to 20 at 52-32. This included the War Eagles closing the third frame with a 16-3 scoring run.
Trai White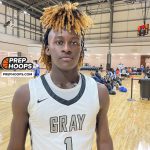 Trai White 5'11" | PG Gray Collegiate | 2023 State SC and his 23 points led the scoring charge for Gray Collegiate. Out of those 23 he scored, 14 of those occurred in the second half and he scored 12 in the fourth quarter. Among those 12 he made were six made free throws. White was part of the War Eagles' starting five and kept himself out of foul trouble as he was only called for one personal throughout the course of the game.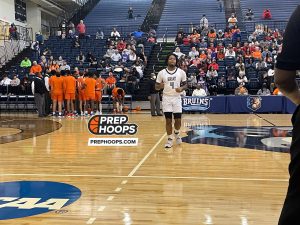 Two of the War Eagles' key players dropped 17 points each. One of them was Calvin Hall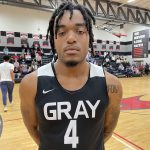 Calvin Hall 6'2" | SG Gray Collegiate | 2022 State SC . He was left off the scoreboard in the first quarter before finding success throughout the contest from deep as well as at the free throw line. Seven of Hall's 17 points were scored via the charity stripe. He also was only booked for one personal foul.
The other who tallied 17 was Avantae Parker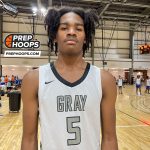 Avantae Parker 6'8" | PF Gray Collegiate | 2023 State SC . Listed as a 6-foot-8 junior forward, Parker managed to do his scoring early and often. He scored 13 of his 17 in the first half and managed to throw down a few dunks early that brought the War Eagles fans in attendance to their feet.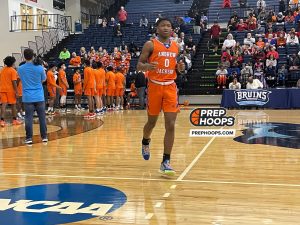 Leading the way for coach Danny Wright's Volunteers was team co-captain Tanas Watkins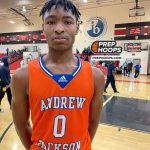 Tanas Watkins 6'4" | PF Andrew Jackson | 2022 State SC with 17 points. Watkins gave Andrew Jackson a great boost from the free throw line as he made 11 free throws while only making three of his tries from the field. Eleven of Andrew Jackson's 14 made free throws left Watkins' hands.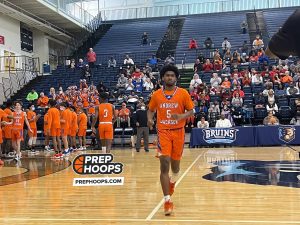 The other three departed from the hands of Ca'Darrius Sowell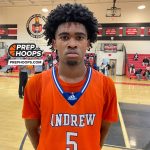 Ca'Darrius Sowell 6'0" | PG Andrew Jackson | 2022 State SC , the Volunteers' other team co-captain. In addition to his three made free throws, he also managed to score 15 points. Sowell paced his team with 12 of his 15 occurring in the first half. He also led Andrew Jackson's early scoring tries as he had six of the Volunteers' eight first quarter points.
Gray Collegiate has ran its record up to 22-4 heading into Saturday's championship matchup. That has included going a perfect 9-0 against Region 3-AA adversaries. Andrew Jackson will finish its season with a 21-8 mark in addition to going 9-3 in its Region 4-AA.