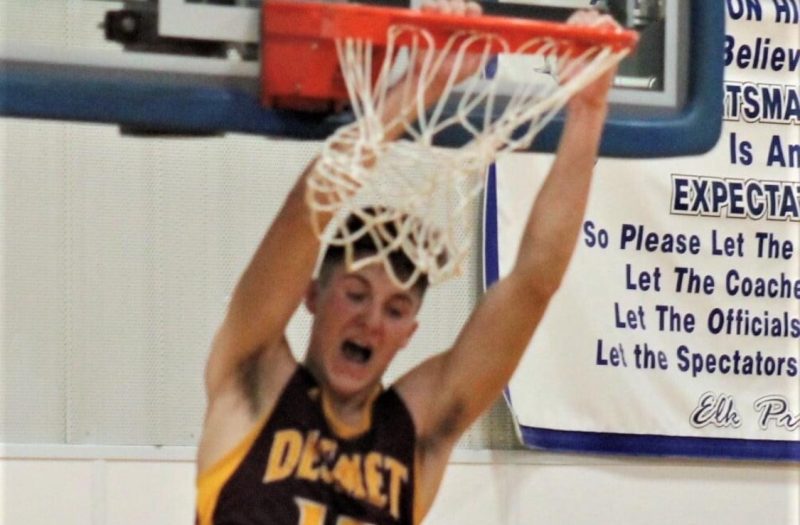 Posted On: 03/26/22 8:44 AM
First of all, Congratulations to De Smet, Waubay-Summit, Potter County, Aberdeen Christian, Lower Brule, Castlewood, White River, and Freeman Academy-Marion on making it to the State Tournament!
It was another year dominated by the De Smet Bulldogs in Class B. They took home the State Championship again this year. Overall it was an amazing season of basketball in South Dakota. We saw some stellar individual performances and some phenomenal team achievements. In this article, we are looking at Prep Hoops Dakota's version of the South All-State Team.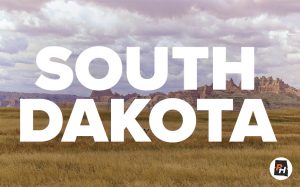 Class B All-State Team
Player of the Year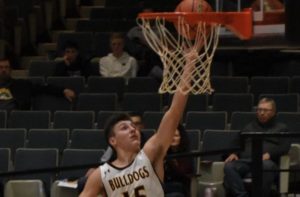 Kalen Garry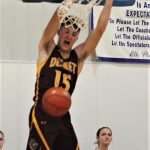 Kalen Garry 6'3" | SG De Smet | 2022 State SD (2022)6-3 G| De Smet
25-1 Team Record, State Champions, SD Gatorade Player of the Year
21 ppg, 7.1 rpg, 3 apg, 1 spg, 49 FG%, 35 3FG%, 51-80 on FT's, 64 FT%
A gamer & clutch performer, a WINNER plain & simple, strong & gifted athlete 
He makes everyone around him better, high hoops IQ, excellent defender, has a complete game
First Team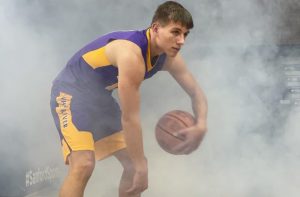 Kalen Garry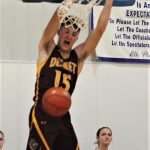 Kalen Garry 6'3" | SG De Smet | 2022 State SD (2022)6-3 G| De Smet 25-1 Team Record, State Champions, SD Gatorade Player of the Year 21 ppg, 7.1 rpg, 3 apg, 1 spg, 49 FG%, 35 3FG%, 51-80 on FT's, 64 FT% A gamer & clutch performer, a WINNER plain & simple, strong & gifted athlete  He makes everyone around him better, high hoops IQ, excellent defender, has a complete game First Team Joe Sayler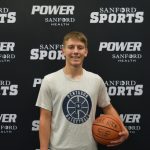 Joe Sayler 6'3" | SG White River | 2023 State #316 Nation SD (2023) |6-3 G| White River 21-3 Team Record, 3rd place at State 29.1 ppg, 6 rpg, 2.4 apg, 2.3 spg, 48.6 FG%, 35.3 3FG%, 89-11 on FT's, 82.2 FT% A freak-athlete that can jump out of the gym, the best dunker in SD, stud at everything Keshaume Thigh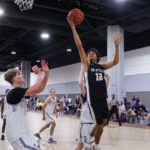 Keshaume Thigh 6'3" | SG Lower Brule Day School | 2022 State SD (2022) |6-2 G| Lower Brule  22-4 Team Record, 2nd place at State 18.7 ppg, 6.6 rpg, 2.5 apg, 3 spg, 56 FG%, 45 3FG%, 40-63 on FT's, 63 FT% A very skilled player that scores inside and out, a playmaker on both ends, crazy high 3% Grant Luikens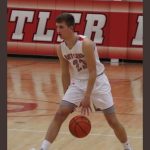 Grant Luikens 6'3" | SG Potter County | 2022 State SD (2022) |6-3 G| Potter County 23-3 Team Record, 4th place at State 21.5 ppg, 7.9 rpg, 3 apg, 2.6 spg, 49 FG%, 34.5 3FG%, 114-143 on FT's, 79.7 FT% Has a great feel for the game, pure scorer, great at getting to the line, a hardworking athlete Dylan Marshall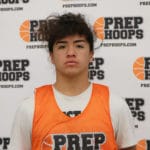 Dylan Marshall 6'0" | PG White River | 2022 State SD (2022) |6-0 G| White River  21-3 Team Record, 3rd place at State 15.4 ppg, 5.2 rpg, 4.5 apg, 2.2 spg, 51.7 FG%, 36.5 3FG%, 51-60 on FT's, 85 FT% A coach on the floor, the straw that stirred the drink, magnificent passer, team-first player, gritty & tough Damon Wilkinson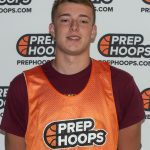 Damon Wilkinson 6'9" | C De Smet | 2023 State SD (2023) |6-9 C| De Smet 25-1 Team Record, State Champions 14.4 ppg, 8.5 rpg, 1 apg, 1.7 bpg, 57 FG%, 37-66 FT's, 57 FT% Has a super-long wingspan, great rebounder, stout defender, strong finisher, lane protector Second Team Rett Osthus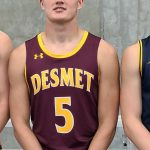 Rett Osthus 6'0" | PG DeSmet | 2022 State SD (2022) |6-1 G| De Smet 25-1 Team Record, State Champions 10.1 ppg, 4.5 rpg, 5 apg, 1.3 spg, 41 FG%, 33 3FG%, 22-39 on FT's, 56 FT% Mason Schelske Mason Schelske 6'6" | C Wessington Springs | 2022 State SD (2022) |6-6 PF| Wessington Springs 11-10 Team Record, lost in Region Quarterfinals  21.5 ppg, 9.4 rpg, 3.5 apg, 1 bpg, 54 FG%, 37-98 on FT's, 68 FT% Daniel Mitchell Daniel Mitchell 6'7" | PF Gregory | 2024 State SD (2024) |6-7 F| Gregory 14-8 Team Record, lost in Reion Semifinals  19.8 ppg, 9.4 rpg, 1 apg, 1.2 spg, 2.2 bpg, 51 FG%, 28 3FG%, 68-89 on FT's, 76 FT% Quincy Blue Quincy Blue 6'0" | SG Freeman Academy | 2022 SD (2022) |6-0 G| Freeman Academy-Marion 21-5 Team Record, State Tournamnet qualifer 16.2 ppg, 6.1 rpg, 2.1 apg, 1.6 spg, 51 FG%, 36 3FG%, 31-34 on FT's, 91 FT% Malek Wieker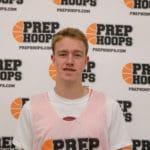 Malek Wieker 6'0" | CG Aberdeen Christian | 2023 State SD (2023) |6-0 G| Aberdeen Christian 21-5 Team Record, State Tournament qualifier  17.8 ppg, 5.3 rpg, 4.5 apg, 1.1 spg, 47 FG%, 46 3FG%, 35-50 on FT's, 70 FT% Third Team Ethan Russell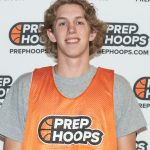 Ethan Russell 6'6" | SF Aberdeen Christian | 2023 State SD (2023) |6-6 SF| Aberdeen Christian 14.1 ppg, 9.1 rpg, 1.1 apg, 1.2 bpg, 48 FG%, 31 3FG%, 38-53 on FT's, 72 FT% Brian LaRoche Jr Brian LaRoche Jr 6'0" | PG Lower Brule | 2023 State SD . (2023) |6-1 G| Lower Brule 15.6 ppg, 4 rpg, 4.4 apg, 2.2 spg, 43 FG%, 35 3FG%, 41-49 on FT's, 84 FT% Cooper Logan Cooper Logan 6'0" | SG Potter County | 2022 State SD (2022) |6-1 F| Potter County 19.3 ppg, 6.8 rpg, 3.2 apg, 2.2 spg, 49 FG%, 32.6 3FG%, 71-106 on FT's, 57 FT% Thalen Schroeder Thalen Schroeder 6'3" | SG Freeman Academy | 2022 SD (2022) |6-5 F| Freeman Academy-Marion 15.5 ppg, 5.8 rpg, 1.9 apg, 1.5 spg, 53 FG%, 33-58 on FT's, 57 FT% Jaysen Meeter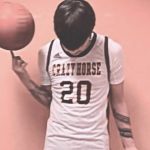 Jaysen Meeter 6'3" | SG Crazy Horse | 2022 State SD (2022) |6-3 G| Crazy Horse 24 pp, 4.6 rpg, 2.1 apg, 2.4 bpg, 48 FG%, 38 3FG%, 100 three's made, 120-160 on FT's, 75 FT% Honorable Mention Tristan Nielsen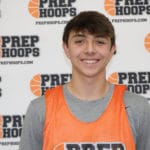 Tristan Nielsen 6'1" | SG Castlewood | 2022 State SD (2022) |6-0 G| Castlewood  Ryker Erstad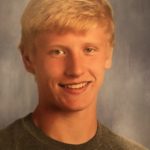 Ryker Erstad 6'1" | PG Arlington | 2022 State SD (2022) |6-1 G| Arlington Toby Estes Toby Estes 6'6" | PF Lyman | 2022 State SD (2022) |6-7 PF| Lyman Hank Kraft (2022) |5-8 G| Timber Lake Caden Foxley Caden Foxley 6'5" | PF Platte-Geddes | 2022 State SD (2022) |6-5 C| Plattte-Geddes Tray Hettick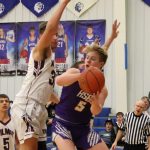 Tray Hettick 6'2" | PG Herreid/Selby Area | 2023 State SD (2023) |6-2 G| Herreid-Selby Area Carter Comes Carter Comes 6'7" | C Waverly/South Shore | 2022 SD (2022) |6-7 C| Waverly-South Shore Stratton Eppard Stratton Eppard 6'0" | PG Chester Area | 2022 State SD (2022) |6-2 G| Chester Area Damon Opdahl Damon Opdahl 6'0" | PG Waubay/Summit | 2023 State SD (2023) |6-0 G| Waubay-Summit Gavin Thigh Gavin Thigh 5'10" | PG Lower Brule | 2023 State SD (2023) |5-11 G| Lower Brule Ellwyn Langdeau Ellwyn Langdeau 6'2" | SG Lower Brule | 2023 State SD (2023) |6-2 G| Lower Brule Connor Epp Connor Epp 6'0" | CG Freeman Academy-Marion | 2023 State SD (2023) |5-11 G| Freeman-Academy-Marion Bryce Frank Bryce Frank 6'0" | PG Burke | 2022 SD (2022) |6-4 G| Burke Trey Jurgens (2022) |6-6 F| Wilmot Peyton Jung (2022) |6-3 F| Warner Jesse Keough (2023) |5-11 G| Langford Area Keegan Hett Keegan Hett 6'0" | PG Harding County | 2023 State SD (2023) |6-1 G| Harding County Sutton Arend Sutton Arend 6'3" | PG Bridegewater-Emery | 2023 State SD (2023) |6-3 G| Bridgewater-Emery Tory Holland Tory Holland 6'2" | SF De Smet | 2022 State SD (2022) |6-3 F| De Smet Jackson Isakson Jackson Isakson 6'3" | SG Aberdeen Christian | 2023 State SD (2023) |6-3 G| Aberdeen Christian