The 2021-2022 Indiana High School Basketball season is officially in the books. Four new state champions were crowned on Saturday at Gainbridge Fieldhouse to finish off the year. Over the course of this week we will be recapping the season with All-State teams, a Player of the Year announcement, and a few other awards. Let's dive on in with announcing our Class 3A All-State teams, including the Class 3A Player of the Year.
Miami (OH) signee Billy Smith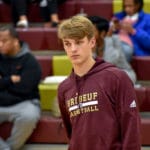 Billy Smith 6'7" | SF Brebeuf Jesuit | 2022 State IN has been named our 2021-2022 Prep Hoops Indiana Class 3A Player of the Year. The 6'7″ wing averaged a team best 18.2 points per game while making 37% on 189 attempts from beyond the arc. The Braves went 19-8 this season while capturing a Sectional championship on the back of Smith's strong play. 
First Team
Randy Kelley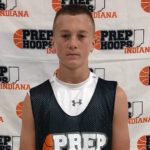 Randy Kelley 6'0" | PG Sullivan | 2022 State IN (Sullivan H.S. 2022)
Cade Brenner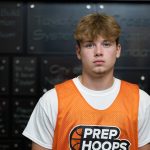 Cade Brenner 6'3" | SG NorthWood | 2023 State IN (NorthWood H.S. 2023)
Jack Benter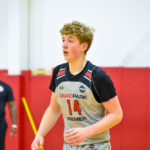 Jack Benter 6'4" | SG Brownstown Central | 2024 State IN (Brownstown Central H.S. 2024)
Billy Smith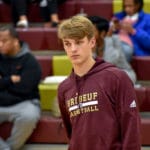 Billy Smith 6'7" | SF Brebeuf Jesuit | 2022 State IN (Brebeuf Jesuit 2022)
Caedmon Bontrager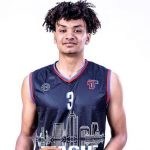 Caedmon Bontrager 6'8" | PF Leo | 2022 State IN (Leo H.S. 2022)
Second Team
Deaglan Sullivan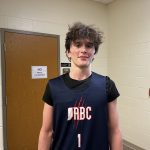 Deaglan Sullivan 6'2" | PG Mishawaka Marian | 2023 State IN (Mishawaka Marian H.S. 2023)
Branden Northern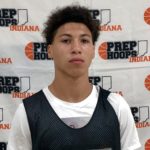 Branden Northern 5'11" | PG Silver Creek | 2022 State IN (Silver Creek H.S. 2022)
Brady Ruggles Brady Ruggles 6'6" | SG Danville | 2022 State IN (Danville H.S. 2022)
Joe Reidy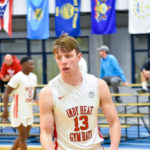 Joe Reidy 6'7" | SF Woodlan | 2022 State IN (Woodlan H.S. 2022)
Anthony Ball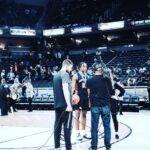 Anthony Ball 6'6" | PF Crispus Attucks | 2023 State IN (Beech Grove H.S. 2023)
Third Team
Colin Comer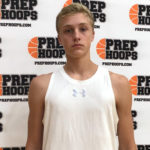 Colin Comer 6'3" | SG Greensburg | 2022 State IN (Greensburg H.S. 2022)
Richard Brooks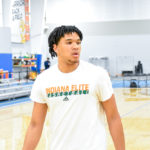 Richard Brooks 6'3" | SF Mishawaka Marian | 2022 State IN (Mishawaka Marian H.S. 2022)
Logan McIntire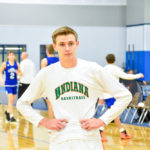 Logan McIntire 6'4" | SG North Harrison | 2022 State IN (North Harrison H.S. 2022)
Cooper Farrall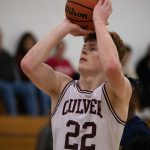 Cooper Farrall 6'6" | SF Culver Academy | 2023 State IN (Culver Academy 2023)
Brycen Hannah Brycen Hannah 6'5" | PF John Glenn | 2023 State IN (John Glenn H.S. 2023)
Honorable Mention
Jameer Ajibade Jameer Ajibade 6'4" | SF Evansville Bosse | 2022 State IN (Evansville Bosse H.S. 2022)
Landon Biegel Landon Biegel 6'4" | SF Oak Hill | 2023 State IN (Oak Hill H.S. 2023) 
Drew Cook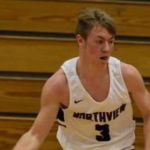 Drew Cook 6'0" | SG Northview | 2023 State IN (Northview H.S. 2023)
Austin Cripe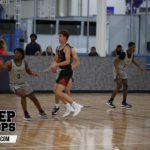 Austin Cripe 6'3" | SG West Noble | 2023 State IN (West Noble H.S. 2023)
Luke McBride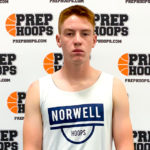 Luke McBride 6'1" | PG Norwell | 2023 State IN (Norwell H.S. 2023)
Matthew Ross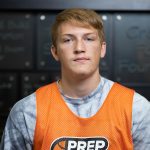 Matthew Ross 6'4" | SF Peru | 2022 State IN (Peru H.S. 2022)
Trent Sisley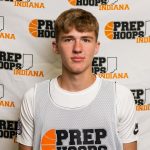 Trent Sisley 6'7" | PF Heritage Hills | 2025 State IN (Heritage Hills H.S. 2025)