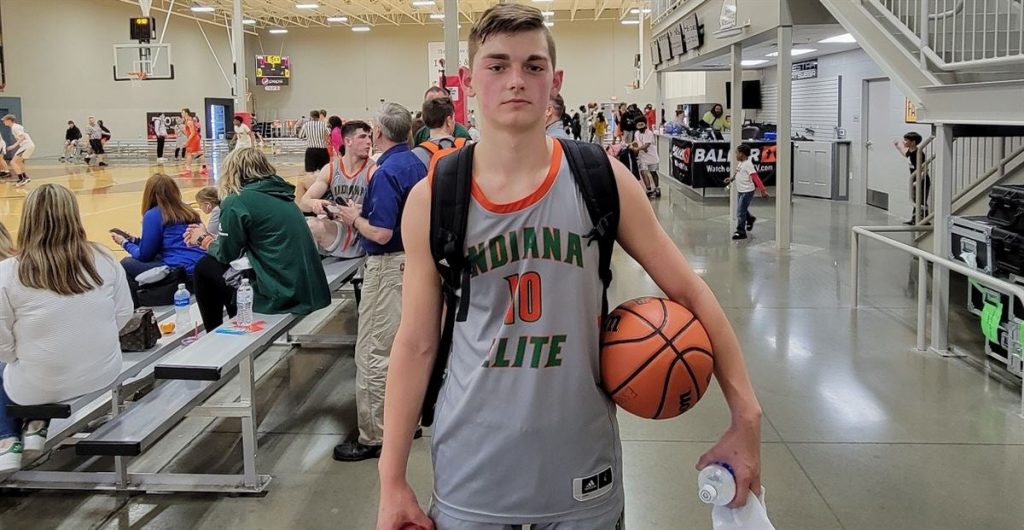 Posted On: 03/28/22 3:00 PM
The 2021-2022 Indiana High School Basketball season is officially in the books. Four new state champions were crowned on Saturday at Gainbridge Fieldhouse to finish off the year. Over the course of this week we will be recapping the season with All-State teams, a Player of the Year announcement, and a few other awards. Let's dive on in with announcing our Class 2A All-State teams, including the Class 2A Player of the Year.
Despite coming up short in the state championship game, Central Noble's Connor Essegian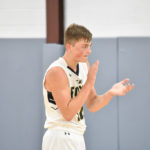 Connor Essegian 6'4" | SG Central Noble | 2022 State #170 Nation IN is our Prep Hoops Indiana Class 2A Player of the Year. The Wisconsin signee was one of the top scorers in the state averaging 26.5 points per game for the 28-3 Cougars. He finished his career in 10th place on the all-time state scoring list with 2,526 career points.
First Team
Hunter Johnson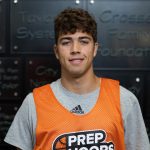 Hunter Johnson 6'2" | SG South Decatur | 2022 State IN (South Decatur H.S. 2022)
Connor Essegian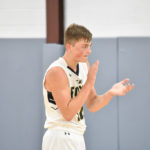 Connor Essegian 6'4" | SG Central Noble | 2022 State #170 Nation IN (Central Noble H.S. 2022)
Isaac Andrews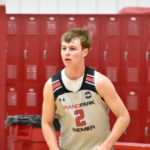 Isaac Andrews 6'1" | SG Wapahani | 2024 State IN (Wapahani H.S. 2024)
Joey Hart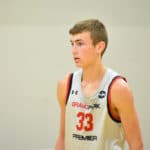 Joey Hart 6'5" | SG Linton-Stockton | 2023 State #218 Nation IN (Linton-Stockton H.S. 2023)
Myles J. Colvin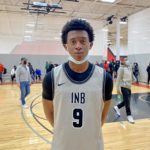 Myles J. Colvin 6'5" | SG Heritage Christian | 2023 State #63 Nation IN (Heritage Christian 2023)
Second Team
Jackson Ullom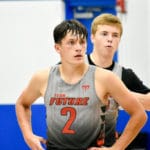 Jackson Ullom 5'10" | PG Monroe Central | 2022 State IN (Monroe Central H.S. 2022)
Connor Essegian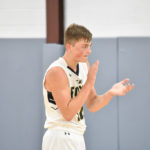 Connor Essegian 6'4" | SG Central Noble | 2022 State #170 Nation IN (Central Noble H.S. 2022) Despite coming up short in the state championship game, Central Noble's Connor Essegian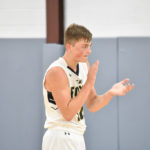 Connor Essegian 6'4" | SG Central Noble | 2022 State #170 Nation IN is our Prep Hoops Indiana Class 2A Player of the Year. The Wisconsin signee was one of the top scorers in the state averaging 26.5 points per game for the 28-3 Cougars. He finished his career in 10th place on the all-time state scoring list with 2,526 career points. First Team Hunter Johnson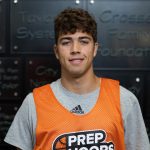 Hunter Johnson 6'2" | SG South Decatur | 2022 State IN (South Decatur H.S. 2022) Connor Essegian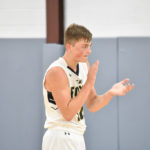 Connor Essegian 6'4" | SG Central Noble | 2022 State #170 Nation IN (Central Noble H.S. 2022) Isaac Andrews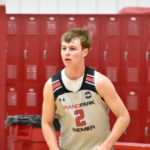 Isaac Andrews 6'1" | SG Wapahani | 2024 State IN (Wapahani H.S. 2024) Joey Hart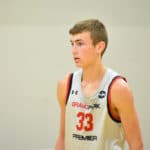 Joey Hart 6'5" | SG Linton-Stockton | 2023 State #218 Nation IN (Linton-Stockton H.S. 2023) Myles J. Colvin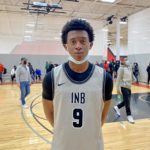 Myles J. Colvin 6'5" | SG Heritage Christian | 2023 State #63 Nation IN (Heritage Christian 2023) Second Team Jackson Ullom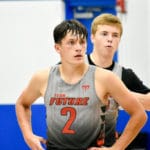 Jackson Ullom 5'10" | PG Monroe Central | 2022 State IN (Monroe Central H.S. 2022) Gage Sefton Gage Sefton 6'4" | SF Blackhawk Christian | 2023 State IN (Blackhawk Christian 2023) Kyle Thomas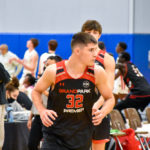 Kyle Thomas 6'4" | SG Cloverdale | 2022 State IN (Cloverdale H.S. 2022) Jermaine Coleman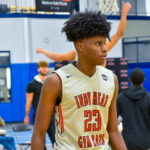 Jermaine Coleman 6'7" | SF Park Tudor | 2023 State IN (Park Tudor 2022) Nate Powell Nate Powell 6'4" | PF Tipton | 2022 State IN (Tipton H.S. 2022) Third Team Bobby Wonnell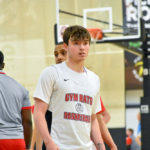 Bobby Wonnell 6'2" | SG Taylor | 2022 State IN (Taylor H.S. 2022) Willie Miller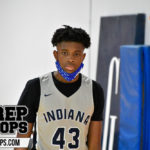 Willie Miller 6'2" | PG Lake Station | 2023 State IN (Lake Station H.S. 2023) Aidan Franks Aidan Franks 6'2" | SG Wapahani | 2023 State IN (Wapahani H.S. 2023) Raedhyn Foust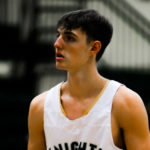 Raedhyn Foust 6'8" | PF Northeastern | 2022 State IN (Northeastern H.S. 2022) Josh Furst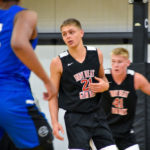 Josh Furst 6'6" | C Blackhawk Christian | 2023 State IN (Blackhawk Christian 2023) Honorable Mention Brock Buckley Brock Buckley 6'4" | PF Covenant Christian | 2022 IN (Covenant Christian 2022) Holton Compton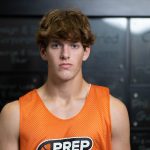 Holton Compton 6'6" | PF South Spencer | 2022 State IN (South Spencer H.S. 2022) Owen Duff Owen Duff 6'2" | SG Carroll (Flora) | 2023 State IN (Carroll Flora H.S. 2023) Drew Howard Drew Howard 5'11" | PG Forest Park | 2022 State IN (Forest Park H.S. 2022) Cade Jones Cade Jones 6'3" | SG Eastern-Pekin | 2022 State IN (Eastern Pekin H.S. 2022) Landon O'Neal Landon O'Neal 6'1" | SG Eastern Hancock | 2022 State IN (Eastern Hancock H.S. 2022)