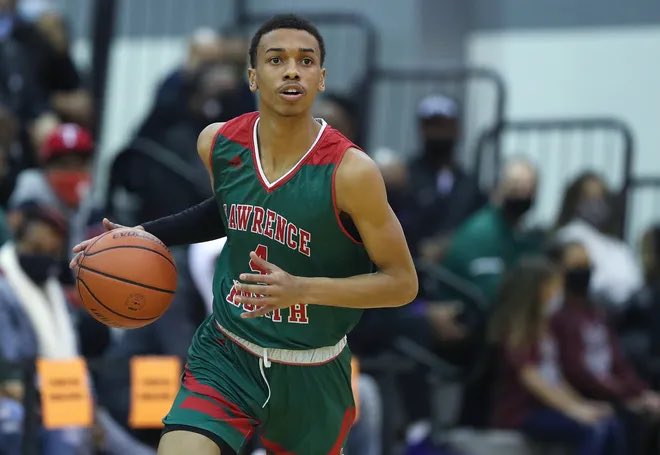 Posted On: 03/30/22 3:00 PM
Outside of winning Mr. Basketball, there is no honor greater than being named an Indiana All-Star. Young Hoosiers from around the state dream of growing up to wear that jersey and go compete against our brothers across the river in Kentucky in the annual All-Star series. The decision is always a tough one as there are typical 20-25 worthy candidates for the traditional 13 spots on the roster. The actual team should be announced in the next day or two. However, today we will take a stab at guessing what the team may look like. Let's dive on in.
Locks
Right off the bat, seven of the 13 spots seem almost assured. These guys were all Junior All-Stars last year, with the exception of Essegian, and were named to the IBCA "Supreme 15" All-State team this season. It is safe to assume that all seven of these players will wear an Indiana All-Star jersey this summer.
Tayshawn Comer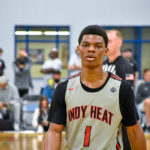 Tayshawn Comer 6'0" | PG Cathedral | 2022 State #226 Nation IN (Cathedral H.S. - Eastern Kentucky)
D'Ante Davis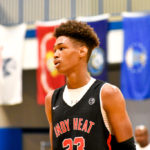 D'Ante Davis 6'7" | SF Warren Central | 2022 State #132 Nation IN (Warren Central H.S.)
Connor Essegian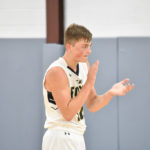 Connor Essegian 6'4" | SG Central Noble | 2022 State #170 Nation IN (Central Noble H.S. - Wisconsin)
Chris Gunn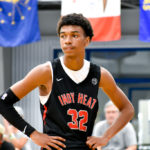 Chris Gunn 6'5" | SG Lawrence North | 2022 State #114 Nation IN (Lawerence North H.S. - Indiana)
Fletcher Loyer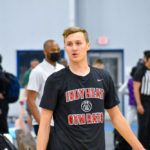 Fletcher Loyer 6'4" | SG Homestead | 2022 State #108 Nation IN (Homestead H.S. - Purdue)
Tayshawn Comer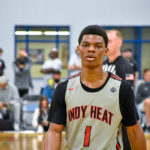 Tayshawn Comer 6'0" | PG Cathedral | 2022 State #226 Nation IN (Cathedral H.S. - Eastern Kentucky) D'Ante Davis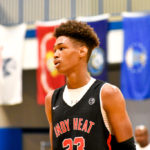 D'Ante Davis 6'7" | SF Warren Central | 2022 State #132 Nation IN (Warren Central H.S.) Connor Essegian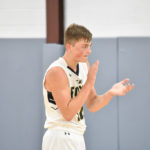 Connor Essegian 6'4" | SG Central Noble | 2022 State #170 Nation IN (Central Noble H.S. - Wisconsin) Chris Gunn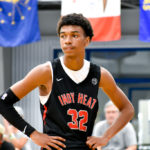 Chris Gunn 6'5" | SG Lawrence North | 2022 State #114 Nation IN (Lawerence North H.S. - Indiana) Fletcher Loyer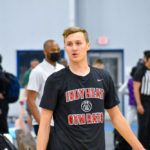 Fletcher Loyer 6'4" | SG Homestead | 2022 State #108 Nation IN (Homestead H.S. - Purdue) Braden Smith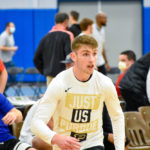 Braden Smith 6'0" | PG Westfield | 2022 State IN (Westfield H.S. - Purdue) Peter Suder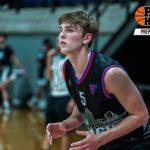 Peter Suder 6'5" | SG Carmel | 2022 State #227 Nation IN (Carmel H.S. - Bellarmine) Likely Selections This next tier features a few guys who aren't locks, but it is hard to imagine an Indiana All-Star team without them. Conwell averaged 22.6 points, 6.7 rebounds, 3.7 assists, and 3.0 steals per game for a 14-9 Pike squad. Meanwhile, Jackson was a Junior All-Star last season and averaged an insane 27.6 points and 9.6 rebounds per game for the Bruins of Northrop. Both were "Supreme 15" selections this year as well. As for Grayson, he might even be more of a lock after being named one of the five finalists for Mr. Basketball. He guided Chesterton to a 29-1 record, only losing to Cathedral in the state championship game. Ryan Conwell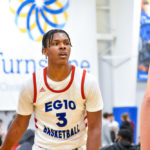 Ryan Conwell 6'3" | SG Indianapolis Pike | 2022 State #155 Nation IN (Pike H.S. - South Florida) Travis Grayson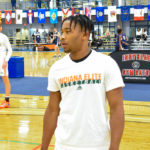 Travis Grayson 5'10" | PG Chesterton | 2022 State IN (Chesterton H.S.) Jalen Jackson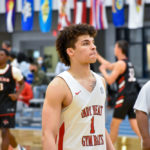 Jalen Jackson 6'2" | PG Fort Wayne Northrop | 2022 State IN (Fort Wayne Northrop H.S. - Illinois Chicago) Other Candidates This is where the job gets hard. We have already handed out 10 of the 13 available spots. Let's start by looking at the list of potential candidates before trying to cut it down to three names. Reggie Bass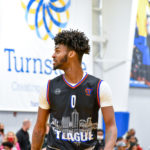 Reggie Bass 6'4" | SG Arsenal Tech | 2022 State #175 Nation IN (Arsenal Tech H.S.) Caedmon Bontrager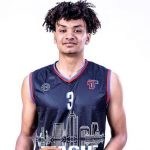 Caedmon Bontrager 6'8" | PF Leo | 2022 State IN (Leo H.S. - Indiana Wesleyan) Javan Buchanan Javan Buchanan 6'6" | PF Lafayette Jefferson | 2022 State IN (Lafayette Jefferson H.S. - Indiana Wesleyan) Jaxon Edwards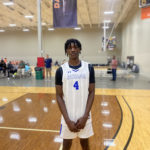 Jaxon Edwards 6'6" | SF Cathedral | 2022 State IN (Cathedral H.S. - Murray State) Amhad Jarrard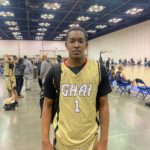 Amhad Jarrard 6'4" | SG Mt. Vernon-Fortville | 2022 State IN (Mount Vernon Fortville H.S. - IUPUI) Armon Jarrard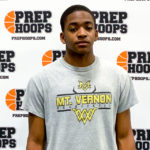 Armon Jarrard 6'2" | PG Mt. Vernon-Fortville | 2022 State IN (Mount Vernon Fortville H.S. - IUPUI) Karson Jenkins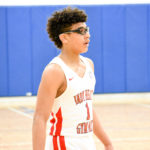 Karson Jenkins 6'1" | PG Fort Wayne Snider | 2022 State IN (Fort Wayne Snider H.S. - Barry) Jeffrey Simmons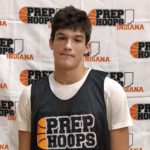 Jeffrey Simmons 6'7" | PF Fishers | 2022 State IN (Fishers H.S. - Miami Ohio Football) Billy Smith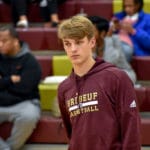 Billy Smith 6'7" | SF Brebeuf Jesuit | 2022 State IN (Brebeuf Jesuit - Miami Ohio) Charlie Williams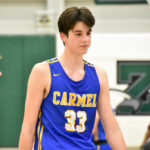 Charlie Williams 6'10" | PF Carmel | 2022 State #220 Nation IN (Carmel H.S. - William & Mary) You could name 5-10 more deserving candidates, but since we can only pick three names there is no sense in making the pool too big. One glaring thing that sticks out when looking at the 10 names that have been selected so far is a lack of size. Outside of the 6'7" Davis who could play a forward spot, everyone is a guard/wing. So, one of the remaining three spots almost assuredly goes to a forward. Williams was a Junior All-Star, but doesn't have the raw numbers of guys like Simmons, Buchanan, or Bontrager. Both Buchanan and Bontrager will likely be hurt, whether it is right or wrong, by the fact that they just returned to the IHSAA for their senior seasons. If I was selecting I would choose Jeffrey Simmons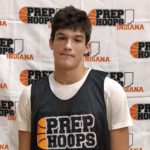 Jeffrey Simmons 6'7" | PF Fishers | 2022 State IN . Now we have 11 names and have effectively eliminated three others with our forward selection. That leaves six guys fighting for two spots. Karson Jenkins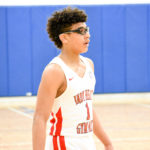 Karson Jenkins 6'1" | PG Fort Wayne Snider | 2022 State IN has the best numbers of anyone on the list while leading Snider to a sectional title. The 6'1" guard averaged 26.4 points per game and deserves to be on the Indiana All-Star team with his spectacular senior season. As we continue to fill out the roster we are left, in our exercise, with five names for the final spot. For the same reasons we eliminated Buchanan and Bontrager, we can cut Bass out for having just returned to the IHSAA for his senior season. I am not saying that SHOULD matter, but when splitting hairs you have to make tough decisions. That leaves Edwards, the Jarrard twins, and Billy Smith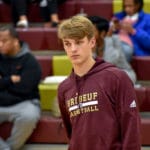 Billy Smith 6'7" | SF Brebeuf Jesuit | 2022 State IN . Jaxon Edwards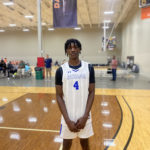 Jaxon Edwards 6'6" | SF Cathedral | 2022 State IN and Amhad Jarrard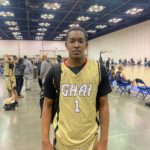 Amhad Jarrard 6'4" | SG Mt. Vernon-Fortville | 2022 State IN were left off the "Supreme 15" and don't have the raw numbers that Smith put up for sectional champion Brebeuf. He averaged 18.2 points per game and would be my pick for the 13th and final roster spot. The Team Guards: Tayshawn Comer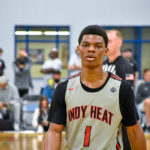 Tayshawn Comer 6'0" | PG Cathedral | 2022 State #226 Nation IN , Ryan Conwell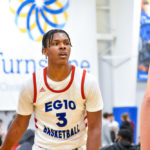 Ryan Conwell 6'3" | SG Indianapolis Pike | 2022 State #155 Nation IN , Travis Grayson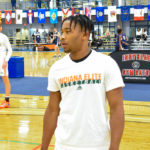 Travis Grayson 5'10" | PG Chesterton | 2022 State IN , Jalen Jackson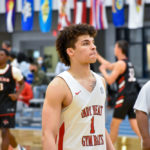 Jalen Jackson 6'2" | PG Fort Wayne Northrop | 2022 State IN , Karson Jenkins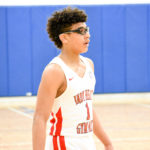 Karson Jenkins 6'1" | PG Fort Wayne Snider | 2022 State IN , Braden Smith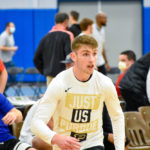 Braden Smith 6'0" | PG Westfield | 2022 State IN Wings: Connor Essegian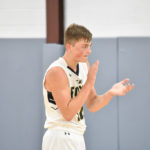 Connor Essegian 6'4" | SG Central Noble | 2022 State #170 Nation IN , Chris Gunn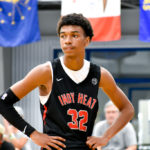 Chris Gunn 6'5" | SG Lawrence North | 2022 State #114 Nation IN , Fletcher Loyer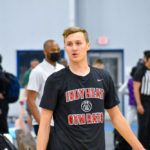 Fletcher Loyer 6'4" | SG Homestead | 2022 State #108 Nation IN , Peter Suder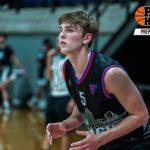 Peter Suder 6'5" | SG Carmel | 2022 State #227 Nation IN Forwards: D'Ante Davis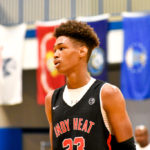 D'Ante Davis 6'7" | SF Warren Central | 2022 State #132 Nation IN , Jeffrey Simmons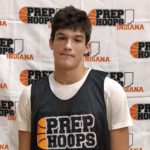 Jeffrey Simmons 6'7" | PF Fishers | 2022 State IN , Billy Smith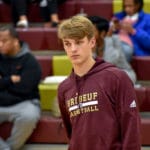 Billy Smith 6'7" | SF Brebeuf Jesuit | 2022 State IN Honorary Member: Jalen Washington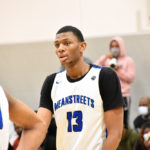 Jalen Washington 6'9" | PF Gary West | 2022 State #32 Nation IN (Gary West Side H.S. - North Carolina)