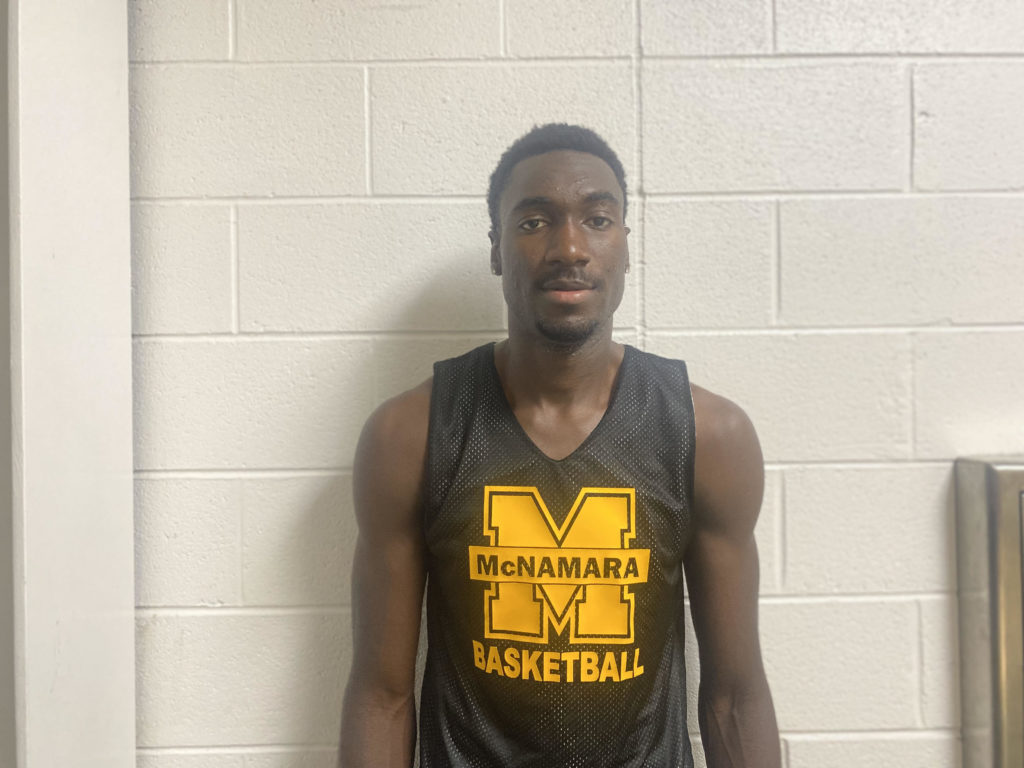 Posted On: 03/2/22 2:23 PM
We've been toying around with the idea of naming our own All-Met First Team. Here's one final prediction before the official release. 
Aire was named first-team All-WCAC for his efforts this season. The big fella was instrumental in guiding the Mustangs to the brink of winning the illustrious conference championship. 
Arnold has been sensational all season long for Douglass. We caught a glimpse of his brilliance in the PG County Championship at Wise. He is arguably the most valuable public school player in the state of Maryland. 
Buchanan was named DCIAA Player of the Year and helped crown the Tigers as conference champs. The area's top unsigned senior now has his eyes set on the DCSAA title. 
Ceaser played one of his better games in the IAC Championship. The Buffalo commit could help propel the Saints to a state championship berth if things stay chalky. 
Coleman and the Eagles won the inaugural MPSC title. The explosive guard burst