Chiddi Obiazor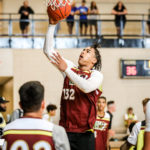 Chiddi Obiazor 6'5" | PF Eden Prairie | 2023 State MN and Dave Flom put together an outstanding showing leading EP back to the state tournament with a 75-60 win over Shakopee.  Here are Five Things to Know. 
One.  Chiddi Obiazor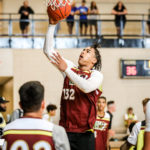 Chiddi Obiazor 6'5" | PF Eden Prairie | 2023 State MN .  Chiddi put together one of the best performances of the season and one of the best playoff games I've ever seen.  This wasn't a guy scoring 44 against a weaker opponent dunking on a team up 21 with 18 seconds to go.  This was 29 points on 8 of 11 field goal shooting with 13 of 15 foul shooting in a playoff game against the second ranked team in the state. Chiddi also had 17 rebounds, 6 blocks, and 3 assists.  He did all of that in a game where each possession was longer and it was a battle.  Every possession meant a team was closer to the state tournament. 
Chiddi is a top ten talent in this class and is certainly a division one player.  How big? He was listed at 6'5 last year, 6'7 on the basketball roster this year, and 6'6 on his football profiles.  The answer?  I don't really know.  What I do know is that Shakopee couldn't get near the rim to shoot comfortably because of Obiazor's shot blocking presence. I definitely know that Obiazor ended a ton of Saber possessions with a powerful defensive board.  And I surely know that he exploded to the cup off the dribble or without the ball to score on 8 of 11 shots and had the touch to make 13 of 15 foul shots.  This is a prospect.  I'm not exactly sure how he fits with the modern game of college basketball but I know that people said the same thing about David Roddy.  Not calling Chiddi a Roddy player, what I am saying is that Chiddi is the type of player you find a spot for. 
Also, I can't imagine how scary he is as a pass rusher. 
Two. Coach Flom.  For the second straight season David Flom has taken a team and pushed them further than people expected they would go.  I believe Coach Flom ranks with the elite coaches in the state and I feel like this is just another example.  The biggest thing is the way that Eden Prairie is playing as a team.  The rhythm they play with, the spots they worked to defensively, and the way they executed simply worked.  Also, Eden Prairie didn't guard the Shakopee fives on the perimeter challenging them to shoot.  Those bigs tried six long jumpers and all of those possessions were one and done for Shakopee with no points.  It's a simple thing but it was a decision that worked for the Eagles.  The biggest thing though is the way this team moves the basketball and found ways to get a high percentage shot or a comfortable jumper every possession.  I also liked the way they handled the Shakopee pressure.  
Three.  Stepping Up.  Jermell Taylor Jermell Taylor 6'3" | SG Eden Prairie | 2023 State MN – the 6'4 Eden Prairie strong man junior – was crucial to the success of the Eagles in the second finals.  The biggest thing was Taylor's 11 rebounds (most of which were defensive boards that forced Shakopee into a one and done).  Taylor also scored ten points and he passed the ball well.  The other thing he did was get to his help and force Shako players to score over his strong frame.  
Four. Shakopee Seniors.  I have so much respect for the Shakopee seniors and the way they play.  Cade McGraw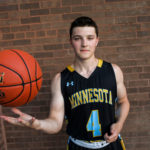 Cade McGraw 5'10" | PG Shakopee | 2022 State MN is a tough guard that has battle through so many injuries.  He made three threes and scored 16 points.  Nick Katona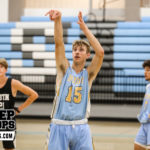 Nick Katona 6'6" | SF Shakopee | 2022 State MN is an All Defensive Player in Minnesota plus he's improved as a shooter (35 percent three point shooter this year), he had 15 points and five boards but dealt with foul trouble.  Yonis Mohamud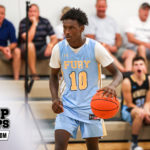 Yonis Mohamud 6'4" | SG Shakopee | 2022 State MN shot 48 percent from the arc this year and hit four more in this game. Quinten Snell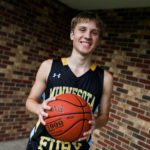 Quinten Snell 6'1" | SG Shakopee | 2022 State MN is a talent that I think D3 players would love.  He does so much.  And Sam West Sam West 6'4" | PF Shakopee | 2022 State MN had a rough final game but he would also make for a really nice D3 frontcourt player. 
Five. Eden Prairie vs Eastview.  Love this match-up.  How Eastview will guard Chiddi Obiazor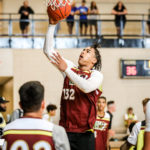 Chiddi Obiazor 6'5" | PF Eden Prairie | 2023 State MN will be interesting.  Go small at times and let their heartbeat Kayser Hassan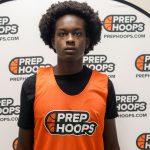 Kayser Hassan 6'6" | PF Eastview | 2022 State MN work against him with Jamal Ambrose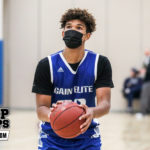 Jamal Ambrose 6'10" | C Eastview | 2022 State MN battling with Taylor?  And EP?  How do they defend Kenji Scales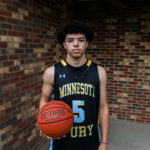 Kenji Scales 6'1" | PG Eastview | 2022 State MN ?  As good as EP is on team defense, Scales is another level of scorer who often finds a way.  Will Eastview pressure the Eagles like they did Park?  Will Miles Smith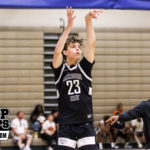 Miles Smith 6'2" | SG Eden Prairie | 2022 State MN and Bradley Frisch Bradley Frisch 6'2" | SG Eden Prairie | 2022 State MN get free against that great Eastview defense?  This will be a really fun game.