(2) Bellevue West 60 – (7) Lincoln Pius X 46
Despite their 24–3 record this season, Bellevue West has struggled at moments this season. They have the most talent and depth in the state, which powered them to blowout wins almost every night. There have been small issues, though, that against a well-coached and disciplined team could cost the Thunderbirds when it counted. It showed up in the form of botched defensive rotations, poor timing of their actions, and just a general feeling that not everyone was on the same page. Tuesday night went a long way in dispelling some of my concerns on that front.
Bellevue West played excellent defense from start to finish. Even when Pius X was able to create an advantage on offense, it was quickly eliminated by the Thunderbirds. The rotations were sound, the communication was on point, and this led to transition and semi-transition opportunities for Bellevue West which is where they are deadliest.
In defeat, Brady Christiansen Brady Christiansen 6'6" | PF Lincoln Pius X | 2022 State NE and Jack Hastreiter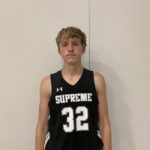 Jack Hastreiter 6'6" | PF Lincoln Pius X | 2022 State NE (pictured above) competed their tails off. Christiansen finished with 8 points, 8 rebounds, and 2 assists, while Hastreiter tallied 13 points, 3 rebounds, and 2 assists. If not for their effort and toughness, this game would have gotten out of hand. Sophomore forward Treyson Anderson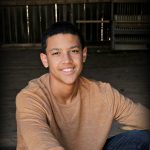 Treyson Anderson 6'9" | PF Pius X | 2024 State NE also deserves a shoutout for his work against the size and skill that Bellevue West has inside.
For Bellevue West, Dotzler was terrific as always. I don't believe I have seen a truly poor game from him in over a year. Eldon Turner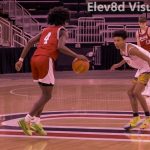 Eldon Turner 5'10" | PG Bellevue West | 2024 State NE and Jaden Jackson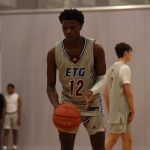 Jaden Jackson 6'1" | SG Bellevue West | 2024 State NE are very different stylistically, but they both are very talented two-way players who fit extremely well together on the court. And finally, I must talk about Jacob Arop Jacob Arop 6'6" | C Bellevue West | 2024 State NE . The sophomore big is one of the more unique talents you will find in Nebraska. He can score with his back to the basket, or take you off the dribble and finish through contact. He has strength and knows how to use it well, but also possesses elite touch around the rim. When he came back healthy for Bellevue West, their ceiling for the season, and the future, skyrocketed immediately. When you look up and down this roster, the talent Coach Woodard has at his disposal is incredible. Even more so when you realize it consists of only two seniors.
FINAL: Bellevue West 60 – Lincoln Pius X 46

BW: Josiah Dotzler 18p, 2a, 1 steal; William Kyle 12p, 4r, 2a; Jacob Arop 10p, 7r, 3a.

Pius: Jack Hastreiter 13p, 3r, 2a; Brady Christiansen 8p, 8r, 2a, 1 block, 1 steal

— Prep Hoops Nebraska (@PrepHoopsNE) March 9, 2022
(6) Creighton Prep 53 – (3) Omaha Westside 48
It was an uncharacteristic first half for the Jr. Jays. Their timing was not sharp, their passes were off target, and they were playing loose with the basketball. Transition defense was also an issue for Prep in the first half. All of those things went wrong for the underdog, yet were only down seven points at halftime. Their only real dilemma was figuring out how to neutralize Westside's Reggie Thomas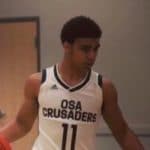 Reggie Thomas 6'0" | SG Omaha Westside | 2022 State NE . He was a menace on the offensive glass and was getting into the lane at will. I mentioned in my preview article that a key for the Jr. Jays would be to keep Thomas out of the paint, which is easier said than done. Thomas either scored himself (9 first-half points) or created closeout opportunities for teammates (3 first-half assists). 
When the third quarter began, PJ Newbill took it upon himself to dial up the intensity for the Jr. Jays. He put pressure on the rim and pushed the pace off opponent misses, which earned him two trips to the free-throw line and the first 6 points of the second half. Luke Jungers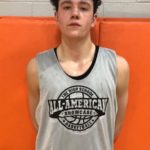 Luke Jungers 6'9" | PF Omaha Creighton Prep | 2022 State NE ' scoring was impressive throughout the game (12 points in each half), but he picked up some slack in the rebounding department after halftime, eliminating Westside's second-chance opportunities. Martel Evans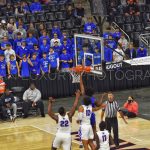 Martel Evans 6'1" | PG Creighton Prep | 2022 State NE also had a major impact on the game as a second-side creator in the second half. When he attacks off the catch against a rotating defense, look out. His athleticism shined on the glass as well, ripping down six crucial rebounds.
When Creighton Prep stopped turning it over and cleaned up their transition defense, they were able to execute their game plan. It did not surprise me that Prep went zone, which I had mentioned in my preview article. Westside had CJ Mitchell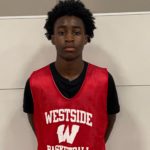 CJ Mitchell 5'10" | CG Omaha Westside | 2024 State NE on the court almost the entire second half for either Thomas or Chandler Meeks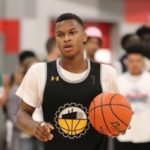 Chandler Meeks 6'2" | CG Omaha Westside | 2022 State NE to inject some shooting. Mitchell did his job, knocking down 2/4 from distance. However, Tate Odvody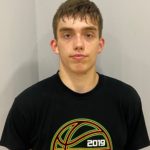 Tate Odvody 6'4" | SF Omaha Westside | 2023 State #225 Nation NE , Payson Gillespie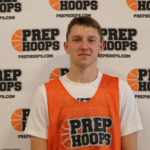 Payson Gillespie 6'3" | SG Omaha Westside | 2022 State NE , Logan Wilson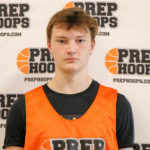 Logan Wilson 6'5" | PF Omaha Westside | 2022 State NE , and Charlie Davis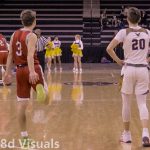 Charlie Davis 5'10" | SG Omaha Westside | 2022 State NE , four of Westside's best spot-up shooters, shot 18% from distance. The Prep zone was effective in limiting dribble penetration, and Westside shot 9/38 from three-point range. There's your ball game. 
Creighton Prep: Luke Jungers 24 points, 6 rebounds, 1 steal; Martel Evans 9 points, 6 rebounds, 2 assists; PJ Newbill 11 points, 2 rebounds.

Westside: Reggie Thomas 13 points, 7 rebounds, 4 assists, 3 steals; Payson Gillespie 11 points; CJ Mitchell 7 points, 2 assists, 2 steals.

— Prep Hoops Nebraska (@PrepHoopsNE) March 9, 2022