#1 seed: Central Lyon (22-2)
About the Lions: Central Lyon came out of the gates hot this season, winning their first 12 games of the season and reaching the #1 spot in our 2A poll for a few weeks. They've lost just twice this year (Boyden-Hull by 6, Rock Valley by 2) while playing in one of the toughest small-school conferences in the state, and they've been dominant on their way to the Well, winning their three postseason games by an average of 27 points a game. Junior point guard Zach Lutmer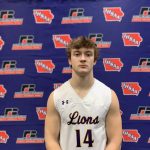 Zach Lutmer 6'1" | PG Central Lyon | 2023 IA (20.4, 6.3 assists) is one of the most electrifying players in the state, a three-level scorer who can also dominate games with his ability to create for others and be a menace on the defensive end. Mason Gerleman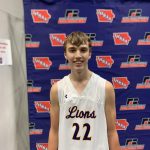 Mason Gerleman 6'0" | SG Central Lyon | 2022 State IA (17.7, 46.7 3P%) is a knockdown shooter who is an ideal complement for the drive-and-kick stylings of Lutmer, and Andrew Austin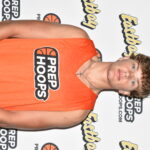 Andrew Austin 6'6" | PF Central Lyon | 2023 State IA (13.7, 5.3 rebounds) has provided more efficient scoring. This is a team with three dominant scoring threats and a slew of quality role players who understand their assignments and play them well. This is an athletic team that has learned how to win together, and they've got a real chance to take home the state title in their first trip to the tournament. 
Why they can win it all: Lutmer is probably the most dynamic player in the 2A field, and this is a team that has already proven that they can beat some of the best teams the state has to offer. Their ability to spread the floor and shoot it with a number of different options makes them extremely difficult to defend.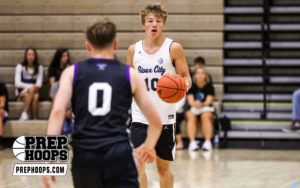 #2 seed: Rock Valley (19-5)
About the Rockets: Rock Valley avenged a pair of regular-season losses in their district final, upsetting Boyden-Hull. They then blasted Estherville Lincoln Central to reach the state tournament and enter next week on a seven-game winning streak that also includes a win over top-seeded Central Lyon. Bryson Van Grootheest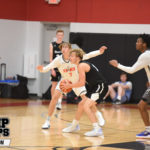 Bryson Van Grootheest 6'0" | CG Rock Valley | 2022 State IA (18.6, 40.2 3P%) leads a quartet of double-figure scorers for a team that is shooting 50% from the floor and nearly 38% from behind the arc. Landyn Van Kekerix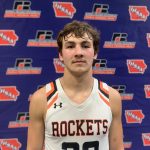 Landyn Van Kekerix 5'11" | SG Rock Valley | 2022 State IA (12.5, 5.9 rebounds), an Iowa football commit, is a powerful guard who can score from all three levels; Sam Remmerde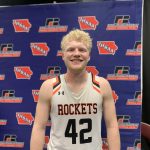 Sam Remmerde 6'3" | PF Rock Valley | 2022 State IA (11.8, 7.2 rebounds) is a stretch-4 who can also protect the rim; and Dawson Van Beek (10.8, 41.3 3P%) might be the team's best pure shooter. This is a senior-laden team with a lot of big-game experience on the gridiron, so they're not going to be intimidated playing at the state tournament. 
Why they can win it all: Playing in the Siouxland Conference always prepares teams well for the state tournament, and Rock Valley already holds a win over the top-seeded team in the field. They have balanced scoring, toughness, and physicality on both ends of the floor.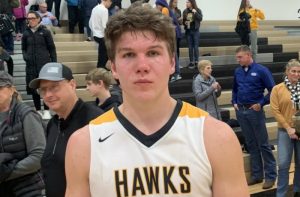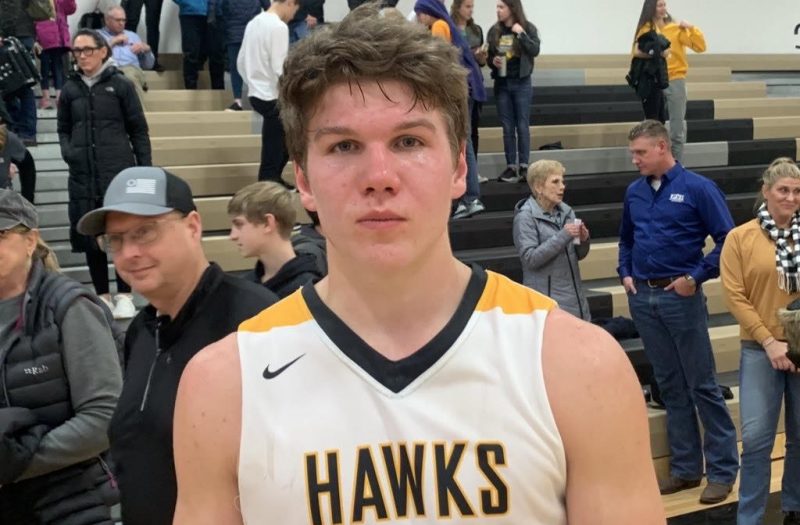 #3 seed: Mid-Prairie (24-0)
About the Golden Hawks: The lone undefeated team remaining in 2A, Mid-Prairie has only had six games decided by single digits this year, using a suffocating defense and balanced offensive attack to blitz teams early and bury them. They absolutely rolled through their district and substate to get here, winning their three postseason games by an average of 28.7 points a game, and their resume includes a 15-point win to close out the regular season over first-round opponent Monticello. Their 42.6 points allowed is tops in the 2A field. They're led by senior wing Carter Harmsen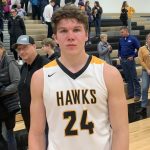 Carter Harmsen 6'5" | SF Mid-Prairie | 2022 State IA (20.0, 8.3 rebounds), a talented and versatile scorer and playmaker who can control games on both ends of the floor with his length and athleticism. Ethan Kos Ethan Kos 6'4" | PF Mid-Prairie | 2022 State IA (10.3, 6.2 rebounds) provides some size in the middle, and the Golden Hawks are able to surround Harmsen and Kos with a bunch of shooting. 
Why they can win it all: They've proven time and time again that this team needs more respect, winning 75% of their games by double-digits and smothering teams on the defensive end. While the level of competition that the Golden Hawks face in the RVC may not be to the level of the Little Hawkeye or Siouxland, the league did have three teams qualify for state tournaments, so it's probably tougher than people think. This is a well-built team that can force turnovers, score from anywhere, and has a star player who can take over games when it's needed.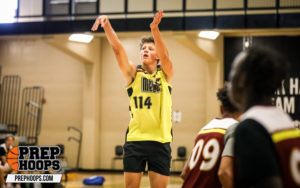 #4 seed: Pella Christian (18-6)
About the Eagles: With the exception of a loss to Des Moines Christian, each of the Eagles' losses have come to bigger schools (Dallas Center-Grimes twice, Pella twice, Indianola), and really good bigger schools at that. They avenged that Des Moines Christian loss in the substate final, beating the Lions 54-32, and they've allowed just 34 points a game in their three postseason games so far. The Eagles are the biggest team in the 2A field, with their starting lineup going 5-9, 6-7, 6-5, 6-0, and 6-9, and the ability to bring 6-4 and 6-8 pieces off the bench. That type of size and length makes them a really good defensive team, and a tough team to beat on the glass. Senior guard Levi Schelhaas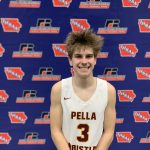 Levi Schelhaas 5'9" | PG Pella Christian | 2022 State IA (14.2, 3.0 assists) is the team's leading scorer, a quick guard who can get to the bucket and facilitate for others, but the team's best player is Eric Mulder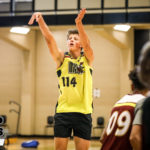 Eric Mulder 6'8" | PF Pella Christian | 2022 State IA (11.3, 9.1 rebounds, 2.0 blocks), a 6-9 big man who is headed to play his college ball at IPFW. He's a mobile, switchable big man who protects the rim at a high level and finishes with authority around the rim. 
Why they can win it all: They have immense size and length, the only Division I player in the field in Mulder, and they've played against a brutal schedule that will prepare them well for this tournament.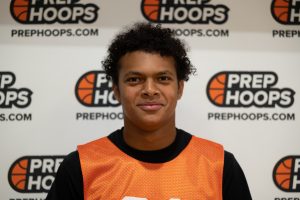 #5 seed: Roland-Story (22-2)
About the Norsemen: The Norsemen built on last year's district final disappointment to break through this year with a pair of dominant wins in their district final (80-41 over South Central Calhoun) and substate final (69-55 over Garner-Hayfield-Ventura), reaching the state tournament for the third time in school history. Outside of a surprising loss to Iowa Falls-Alden, they've been pretty dominant this season, with their only other loss coming to 1A #1 Grand VIew Christian and posting a +20.2 point differential. Junior guard Isaiah Naylor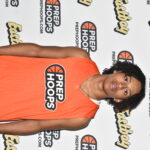 Isaiah Naylor 6'0" | SG Roland-Story | 2023 State IA (17.3) has really emerged as a dominant three-level scoring threat, an athletic and quick guard with excellent handles and the ability to shoot it from anywhere. Jonovan Wilkinson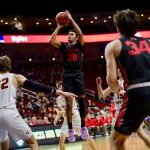 Jonovan Wilkinson 6'2" | SF Roland-Story | 2024 State IA (14.3, 3.3 assists) is a sophomore wing with athleticism and length who leads the team in assists, while junior big Luke Patton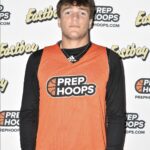 Luke Patton 6'5" | PF Roland-Story | 2023 State IA (10.8, 11.0 rebounds) is a physical force in the paint who can stretch the floor occasionally as well. 
Why they can win it all: They have the pieces to stretch teams out and a guard who can get red-hot and carry a team to some wins. This is an athletic team that protects the ball and pounds the offensive glass.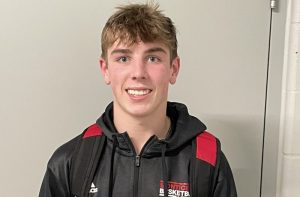 #6 seed: Monticello (21-3)
About the Panthers: Despite losing four starters from a team that qualified for back-to-back state tournaments, the Panthers just kept rolling, getting off to a 16-0 start this season. Tim Lambert has this program rolling, and with three of their top four scorers returning next year, expect to see them back in this spot again. They're led by junior point guard Tate Petersen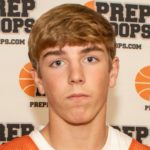 Tate Petersen 6'1" | PG Monticello | 2023 State IA (19.2, 5.5 assists, 37.9 3P%), a three-year starter who has a ton of big-game experience. He has really improved his playmaking ability this year and has turned himself from a really good catch-and-shoot player into a really talented all-around offensive threat. Sophomore forward Preston Ries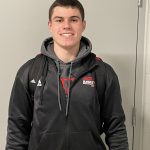 Preston Ries 6'1" | SF Monticello | 2024 State IA (18.5, 6.9 rebounds) is the other standout for the Panthers, a highly athletic and physical 6-2 combo forward who can take bigger defenders off the dribble and post up smaller defenders. They've gotten solid production on both ends of the floor from their role players, and they do an excellent job limiting turnovers (8.2 a game).
Why they can win it all: Petersen and Ries are two of four players in the 2A field who have played at the state tournament (Van Grootheest got a few minutes as a freshman for Rock Valley in 2019, Mulder a few for Pella Christian in 2020 as a sophomore). That type of big-game experience at the Well is invaluable. They have one of the best inside-out tandems in the state, and they're an excellent defensive team with a coach who has been in these games three straight years.
#7 seed: Jesup (19-5)
About the J-Hawks: Outside of Mid-Prairie, no team in this tournament is hotter than the J-Hawks, who have won 16 straight games heading into next week. They're paced by a potent offense that ranks fourth in 2A at 74.6 points a game, but the reason for their hot streak has been major improvement on the defensive end. They're holding teams to 51.6 points a game during the winning streak, a marked improvement over the first eight games of the season. Senior forward Carson Lienau Carson Lienau 6'4" | PF Jesup | 2022 State IA (20.9, 11.5 rebounds) is a highly efficient scorer in the paint and a dominant rebounder on both ends of the floor. He's headed to Iowa State to throw the discus and shot put, which should tell you how he likes to play – strong and physical. Corbin Fuelling (16.5, 36.8 3P%) and Jack Miller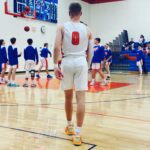 Jack Miller 6'0" | PG Jesup | 2024 State IA (15.1, 37.9 3P%) are good perimeter scoring threats and shooters, and point guard Parker McHone Parker McHone 5'8" | PG Jesup | 2022 State IA (9.5, 5.8 assists) is the straw that stirs the drink. They can win high-scoring games, and they can win grind-it-out games.
Why they can win it all: This is a team that is riding high heading into the state tournament after getting revenge on Aplington-Parkersburg, who embarrassed them twice in the regular season. They have a balanced attack with players who can score inside and out, and they've really improved and locked in on the defensive end after the second bad A-P loss. A hot team that is playing well on both ends of the floor is certainly dangerous. 
#8 seed: Red Oak (18-7)
About the Tigers: The Tigers are making their first state tournament appearance since 1993. They notched three straight upsets to get here, including back-to-back two-point wins over Treynor and Van Meter. Part of what makes this team intriguing is that in those three straight upsets, they had three different leading scorers, none of whom was the team's leading scorer in the regular season, Max DeVries Max DeVries 6'2" | SG Red Oak | 2024 State IA (15.8). They've gone 15-3 since the holiday break and have six players averaging at least 7.8 points a game, showing how deep this team can go with viable scoring threats. They pound the offensive glass (12.2 a game), and if they can limit the turnovers (15.4), this is a team that can certainly stick around in games and make some noise next week.
Why they can win it all: The stable of scoring threats that they have goes deep, and this is a team playing with a lot of confidence right now. In DeVries, they have a go-to scoring threat who can get scorching hot, and they do an excellent job controlling the glass. 
Staff Picks
Tony
Quarterfinals: Central Lyon, Pella Christian, Rock Valley, Mid-Prairie
Semifinals: Central Lyon, Mid-Prairie
Champion: Central Lyon