We are down to just 16 teams still competing in the 112th annual IHSAA Boy's Basketball State Tournament. That means we are into the semi-state round which will take place this Saturday. Our staff at Prep Hoops Indiana has been previewing each semi-state game this week where the winners will be playing in the state finals next week. Let's finish it up with Class 1A.
The Matchup: Gary 21st Century (23-4) vs. Lafayette Central Catholic (19-9)
Location: Lafayette @ 1:00
The Favorite: Gary 21st Century
Player to Watch: Ashton Williamson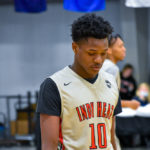 Ashton Williamson 6'2" | PG Gary 21st Century | 2023 State #289 Nation IN (2023) – Gary 21st Century
Breakdown: Gary 21st Century has been a state title contender here, and the majority of people expected them to run through the Northern half of the state. Lafayette Central Catholic may seem like they have had a tough year, entering the state tournament at just 14-9, but eight of these losses came to 3A or 4A opponents with the other coming to 2A Fort Wayne Blackhawk. Both of these teams have seemingly cruised through the tournament so far as Gary 21st Century has won their games by an average of 27 points and Lafayette Central Catholic has won all five of their games by 19 points or more and an average of 26 points. Gary 21st is led by their trio of juniors with Williamson, Quintin Floyd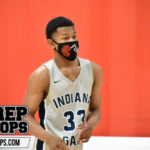 Quintin Floyd 6'4" | SG Gary 21st Century | 2023 State IN , and D.J. Moss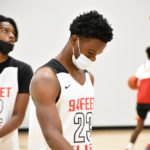 D.J. Moss 6'4" | SF Gary 21st Century | 2023 State IN , and Lafayette Central Catholic is led by their senior duo of Clark Barrett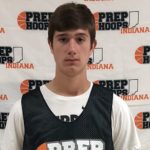 Clark Barrett 6'5" | SF Lafayette Central Catholic | 2022 State IN and Clark Obermiller. I think the trio for Gary 21st Century, who has been playing out of their mind in the state tournament, is just playing too well and will be too much to stop for LCC.
The Matchup: Jac-Cen-Del (22-5) vs. North Daviess (25-3)
Location: Seymour @ 4:00
The Favorite: North Daviess
Player to Watch: Jaylen Mullen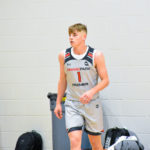 Jaylen Mullen 6'0" | PG North Daviess | 2023 State IN (2023) – North Daviess
Breakdown: Jac-Cen-Del surprised everyone last weekend with their upset wins over Bloomfield and Indianapolis Lutheran to make their first Semi-State appearance since 2009, when they beat North Daviess en route to the state title. They have been in some tight battles all tournament, with their only win by over 15 points coming in the Regional finals. North Daviess has also been in some fights with their largest win coming by 11 points in the Regional final. This game will be Jac-Cen-Del's toughest of the state tournament by far, so we will see how far the senior duo of Wyatt Day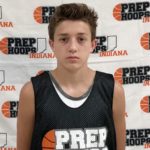 Wyatt Day 5'11" | PG Jac-Cen-Del | 2022 IN and Caleb Simon, who are averaging 38 points per game this year, can carry this team. North Daviess is led by Mullen as well as a pair of junior twins with Lance Wilson and Logan Wilson. In the end, I think the role players and defense of North Daviess will be enough to put them over the top and into the State Finals.