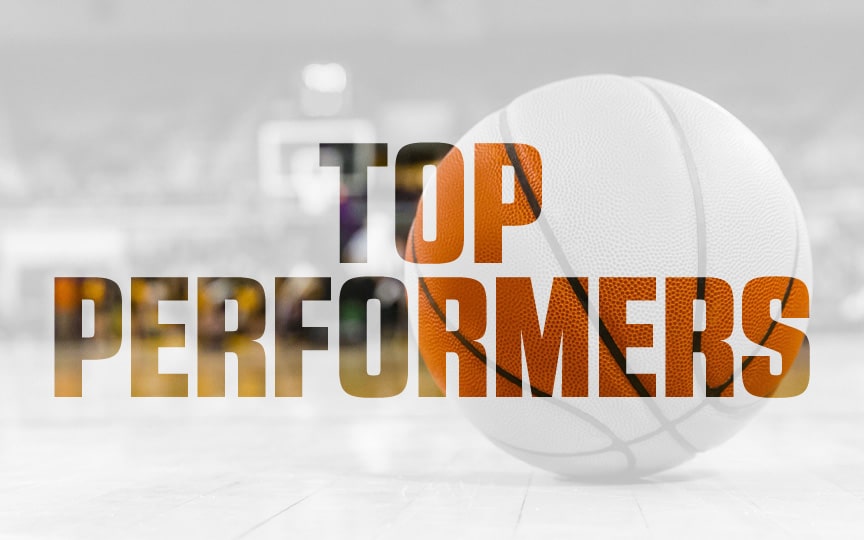 Posted On: 03/30/22 2:18 PM
NorCal has a big region of quality players who performed well in various leagues throughout the season. Here's our list of all-league performers from the Peninsula Athletic League South, West Bay Athletic League and the Tri-City Athletic League. A competitive league that produced our Northern California Open Division Champion, Modesto Christian.
Tri-City Athletic League
CO-MVP Miles Byrd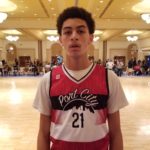 Miles Byrd 6'6" | SF Lincoln | 2022 State #174 Nation 6'7 G 2022  of Lincoln Stockton, CA San Diego State Commit.
CO-MVP Jamari Phillips Jamari Phillips 6'3" | PG Modesto Christian | 2024 State 6'3 SG 2024 of Modesto Christian. 
1st Team
BJ Davis BJ Davis 6'2" | CG Modesto christian | 2023 State #306 Nation 6'1 CG 2023 of Modesto Christian 
Andre Warren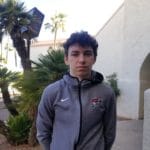 Andre Warren 6'3" | CG Lincoln Stockton | 2022 State 6'4 PG 2022 of Lincoln Stockton
Jayden Marshall 6'0 G 2022 of St. Mary's, Stockton
Prince Oseya Prince Oseya 6'8" | C Modesto Christian | 2023 State 6'9 F 2023 of Modesto Christian
Anthony Moore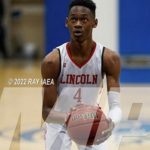 Anthony Moore 6'5" | SF Lincoln, Stockton | 2025 State 6'5 F 2025 of Lincoln, Stockton 
2nd Team
Kevin Dondero 6'1 SG 2022 of Lodi
Skylar Strikland 5'10 SG  2023 of St. Mary's
Logan Hoock 5'10 G  2022 of Tracy
Quentin Thompson Quentin Thompson 6'1" | SG Tokay | 2024 State 6'2 PG 2024 of Tokay
Alex Argandar Alex Argandar 6'0" | PG Modesto Christian | 2022 State 6'0 PG 2022 of Modesto Christian
West Bay Athletic League
CO-Most Valuable Players
Aidan Braccia Aidan Braccia 6'1" | PG Sacred Heart Prep | 2022 State 6'1 PG 2022 of Sacred Heart Prep.  Belmont Commit
Miles Byrd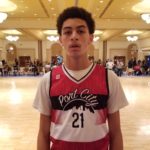 Miles Byrd 6'6" | SF Lincoln | 2022 State #174 Nation 6'7 G 2022  of Lincoln Stockton, CA San Diego State Commit. CO-MVP Jamari Phillips Jamari Phillips 6'3" | PG Modesto Christian | 2024 State 6'3 SG 2024 of Modesto Christian.  1st Team BJ Davis BJ Davis 6'2" | CG Modesto christian | 2023 State #306 Nation 6'1 CG 2023 of Modesto Christian  Andre Warren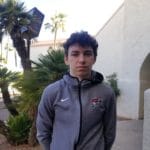 Andre Warren 6'3" | CG Lincoln Stockton | 2022 State 6'4 PG 2022 of Lincoln Stockton Jayden Marshall 6'0 G 2022 of St. Mary's, Stockton Prince Oseya Prince Oseya 6'8" | C Modesto Christian | 2023 State 6'9 F 2023 of Modesto Christian Anthony Moore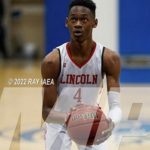 Anthony Moore 6'5" | SF Lincoln, Stockton | 2025 State 6'5 F 2025 of Lincoln, Stockton  2nd Team Kevin Dondero 6'1 SG 2022 of Lodi Skylar Strikland 5'10 SG  2023 of St. Mary's Logan Hoock 5'10 G  2022 of Tracy Quentin Thompson Quentin Thompson 6'1" | SG Tokay | 2024 State 6'2 PG 2024 of Tokay Alex Argandar Alex Argandar 6'0" | PG Modesto Christian | 2022 State 6'0 PG 2022 of Modesto Christian West Bay Athletic League CO-Most Valuable Players Aidan Braccia Aidan Braccia 6'1" | PG Sacred Heart Prep | 2022 State 6'1 PG 2022 of Sacred Heart Prep.  Belmont Commit Emmer Nichols Emmer Nichols 6'5" | PF Sacred Heart Prep | 2022 State 6'5 W/F 2022 of Sacred Heart Prep 1st Team Rostand Abanda 6'4 F 2022 of Woodside Priory Tylek Barnett of The King's Academy Tayo Sobomehin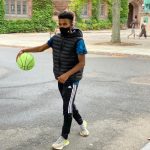 Tayo Sobomehin 5'8" | PG Woodside Priory | 2023 State 5'7 PG 2023 of Woodside Priory Danny Solomon 6'0 G 2022 of Menlo Jon Taylor The Kings Academy Lucas Vogel Lucas Vogel 6'4" | SG Menlo | 2023 State 6'4 SG 2022 of Menlo 2nd Team Vuka Asikia of Eastside Prep Kevin Carney Kevin Carney 5'9" | PG Sacred Heart Prep | 2022 State 5'8 CG 2022 of Sacred heart Prep Andrew McDowell 6'3 G 2024 of Pinewood Sam Morris 6'7 F 2023 of Sacred Heart Prep Jaden Norwood 6'8 F 2022 of Pinewood Sachit Sinh 6'1 F 2022 of Sacred Heart Prep Honorable Mention Oliver n Conn 6'5 F 2022 of Wooside Priory Alfonso Coronado of Eastside College prep Will Eggemeier 6'2 SG 2023 of Menlo Luke Iannucilli 5'9 PG 2023 of Crystal Springs Upland Ashi Namal  6'5 F 2023 of Harker Academy Bryce Sherman 6'2 G 2024 of the King's Academy Randy Wheadon 6'0 G 2022 of Crytal Springs Upland Bowen Xia 5'9 PG 2025 of Harker Academy Peninsula Athletic League South Division CO-MVP Sean Richardson 5'11 G 2022 of Burlingame CO-MVP Will Uhrich 6'0 G 2022 of Burlingame First Team Nicolas Caruso 5'11 PG 2022 of Capuchino Nate Wong 6'1 G 2023 of Carlmont Jalen Williams 5'11 G 2023 of Menlo Atherton Enzo Carvahlo 6'1 G 2023 of Carlmont Brady Carson 5'10 CG 2023 of Hillsdale Second Team Tyler Spitzer Wu 6'0 PG 2023 of San Mateo Amrit Sharma 6'1 G 2022 of Aragon Jordan Hauser 6'0 G 2023 of Hillsdale  Trevor Sato6'0 G 2022 of Sequoia  Ryan Anderson 6'2 G 2022 of Menlo Atherton Lou Martineau 5'10 G 2022 of Burlingame Lucas Yoo 5'10 G 2022 of Aragon Honorable Mention Jacob Yamagishi 5'10 G 2022 Burlingame Johnothan Price 6'3 G 2023 of Menlo Atherton Alexander Chan 5'9 G 2022 Capuchino Luke Buddie PG of 2022 of Woodside Matt Abiezzi 2023 of Carlmont Niko Gamble 6'2 G 2023 of Capuchino Tino Stemberga 6'3 F 2022 ofCapuchino Tripp Garrish 6'2 G 2022 of Carlmont Owen Bergstrom 6'2 F 2022 of San Mateo Jonathan Shim 2023 of Mills