It took the entirety of the season for Ridge View to reach the 20-win plateau. But the 20th win for the 2021-22 rendition of the Blazers was the sweetest.
After all, there is the sweet taste of victory – and the sweetest of tastes which is championship victory. And for the fourth time in four seasons, Ridge View experienced it by way of a 65-57 victory over Fort Dorchester.
Going Out On Top
With Blazers coach Yerrick Stoneman having established Ridge View as a state power in South Carolina high school basketball, it was somewhat fitting that he will depart from the Blazers as a champion.
Stoneman is set to take his coaching talents to Oak Hill Academy in southwest Virginia.
"Just the time spent with the kids after practice – or before practice," Stoneman said on what he will remember about his tenure with Ridge View. "My wife calls me a lot. She says, 'When are you coming home, when are you coming home?' She knew practice ends at 6 and I'm still there (at) 7:30, almost 8. Because we just enjoy being with each other, we hang out in my office all the time. My ability to mentor (the players), I'm going to definitely miss that."
Not Over Until It Is Over
Even though the Blazers would build a 42-20 advantage at halftime, the Patriots did anything but go away silently into the Aiken night.
Fort Dorchester managed to trim what was a 22-point deficit to as little as six late in the fourth quarter.
"They had no quit in them," Stoneman said. "We knew that too. We knew how hard they play. We saw about six game films on them. They always play hard. They don't quit. They have unbelievable on-ball pressure. And especially in the second half, they were able to get in that on-ball pressure and it really led to turnovers for us."
Primetime Performers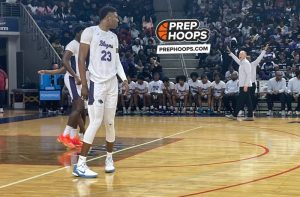 Greg Jackson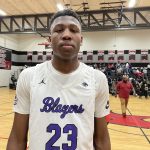 Greg Jackson 6'10" | PF Ridge View | 2023 SC  led the way for Ridge View with a double-double of 14 points plus 11 rebounds. Jackson was on the court for all 32 minutes of the game. He also came through at the line for the Blazers as he would make four of his five attempts from the charity stripe.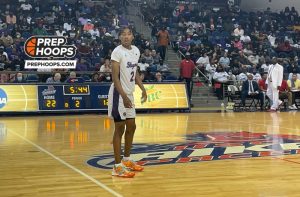 Coach Stoneman is not the only Blazer who will depart from Ridge View a champion. Xavier Moultrie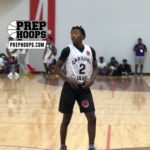 Xavier Moultrie 5'11" | PG Ridge View | 2022 State SC , in his final time sporting Blazers purple, had himself a big game with 13 points, seven assists and three steals. Moultrie also managed to see the foul line plenty in the second half as he was true on five of his attempts from free.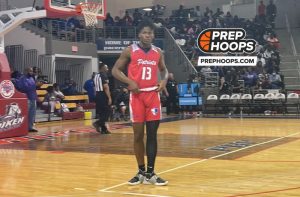 Demetris McKelvey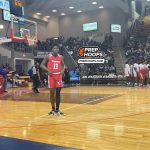 Demetris McKelvey 6'6" | SF Fort Dorchester | 2022 State SC led all scorers with 22 points plus 21 rebounds for a double-double in his final game representing Fort Dorchester. After struggling in the first half, McKelvey managed to hit five out of his nine shot attempts from the field in the third and fourth quarters. He tallied 18 of his 22 points in the second half to lead the Patriots' comeback effort.
Closing the Book
The Blazers championship victory means Ridge View will close its 2021-22 campaign with a record of 20-11. The team also managed to finish with a 7-1 mark in its Region 4-AAAAA.
As for Fort Dorchester, its season concludes with at 25-2 (its only other defeat came against Riverside over the holidays). The Patriots' record concludes at 25-2 along with going a perfect 8-0 in Region 8-AAAAA.