Nine state champions had been crowned at the USC-Aiken Convocation Center throughout the weekend. Only one titleholder was yet to be decided – the Class 4A boys state championship with the trophy being up for grabs between Wilson and A.C. Flora.
Large contingencies of both Falcons and Tigers fans made the trips from Columbia and Florence, respectively, for the championship-deciding contest. It would be Wilson fans who would make a happy trip home as their Tigers prevailed over the Falcons by a final score of 52-43.
A Special Moment for Coach
Tigers coach Carlos Powell was visibly emotional once the final buzzer sounded and the reality had set in that he was a state championship coach. It especially had to be special for Powell given he used to play at Wilson before playing collegiately at South Carolina.
"Coming back to your alma mater, winning the region was dope, winning the Lower State was even better, being a state champion is unbelievable," Powell said.
Powell is in his second season as Wilson coach. The Tigers played only seven games last season because of COVID issues.
Beginning and Ending
The opening minutes of the contest were all Wilson, all the time. The Tigers embarked on a 14-3 run to start the first quarter. That 11-point gap would eventually be trimmed down by coach Josh Staley's Falcons and Wilson's margin for error had all but evaporated as the Tigers were clinging to a 21-20 lead over A.C. Flora at the break.
The Tigers had a stretch in the third quarter where they outscored the Falcons 11-3 but the Falcons soared back again to get within three (32-29) following three frames.
Wilson made a total of eight free throws in approximately the final two minutes of action. When those two minutes had elapsed, jubilation ensued from everyone at the Convocation Center Tigers purple and gold.
"That was the longest minute and 52 seconds in my life," Tigers coach Carlos Powell said. "It was not getting a stop, not getting a rebound, we score, they score, they foul, the clock stopped. I almost lost it for a second, but I kept it together."
Primetime Performers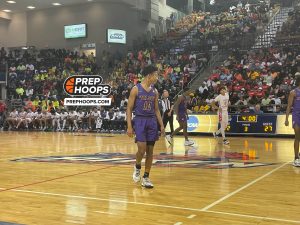 Pacing the Tigers at the home court of the USC-Aiken Pacers was Jevon Brown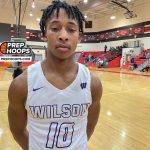 Jevon Brown 6'0" Wilson | 2023 SC who led Wilson with 20 points. Brown had the hot hand from 3-point territory, particularly in the first half when he brought home four from downtown. Six of his 10 shot attempts were behind the arc and he hit five of the team's six triples.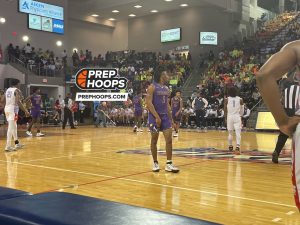 Zandae Butler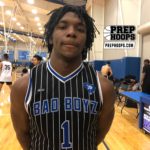 Zandae Butler 6'1" | CG Wilson | 2023 SC also lived up to the definition of big time players stepping up in big time games. He tallied 15 points and also collected four steals. The 6-foot-1 co-team captain was true on six of his 10 tries from the field. Butler scored 10 of his 15 points in the closing pair of stanzas for the game.
Tight contests are often won and lost at the free throw line – and that is where Dominick Jones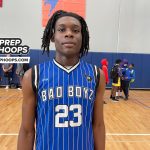 Dominick Jones 6'3" | PG West Florence | 2023 State SC did the Tiger's share of his offensive work. Jones was left off the scoreboard in the first half, but the charity stripe was charitable to him in the second half as he ripped home six of his eight attempts. He also made a pair of shots from the field for a grand total of 10 points for the game.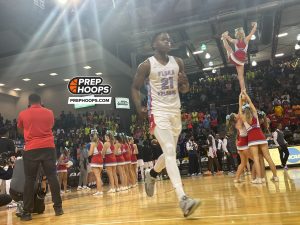 With 10 points, Chris Parker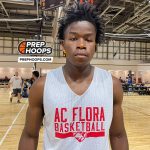 Chris Parker 6'5" | SF AC Flora | 2023 State SC led the scoring charge for A.C. Flora. He was one of two Falcons who played all 32 minutes. Parker also corralled six rebounds including four off the offensive glass – the most of any A.C. Flora representative.
The Falcons' bench outscored the Wilson bench by an eye-popping 17-1. Leading the scoring efforts off that bench was Adonis McDaniel Adonis McDaniel 5'11" | PG Ridge View | 2023 SC who finished with eight points – five of which occurred in the second half.
Closing the Book
The Tigers' record for 2021-22 will conclude at 23-5. Wilson also went 11-2 against Region 6-AAAA foes. As for A.C. Flora, the history will books will describe its 24-7 mark for its 2021-22 Upper State championship-winning rendition along with posting a 7-3 showing when a Region 4-AAAA team was on the opposing bench.
So Long, Seniors
Caps and gowns await those attending A.C. Flora – including Kristopher Wallace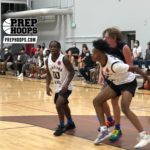 Kristopher Wallace 5'8" | PG AC Flora | 2022 State SC and Tyrell Green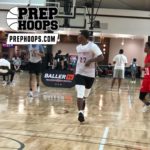 Tyrell Green 5'11" | CG AC Flora | 2022 State SC . No seniors are on this year's Wilson but next year's team will have plenty as eight juniors were part of the Tigers' 2021-22 group.