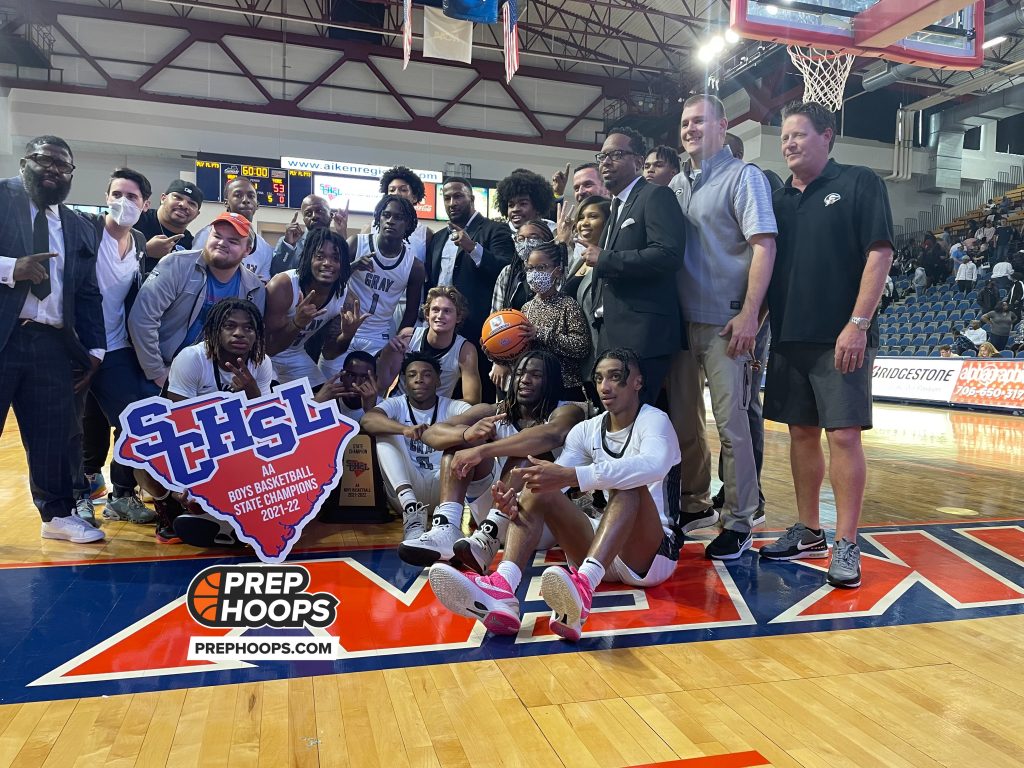 Posted On: 03/8/22 7:26 AM
Apparently the crystal ball for Gray Collegiate Academy painted a rosy picture of how its athletic season would unfold.
Football coach Adam Holmes led his football team to a state championship back in December. On Saturday afternoon at the USC-Aiken Convocation Center, the boys basketball team, coached by Dion Bethea, brought home more hardware for the War Eagles as they prevailed over York Prep by a final score of 56-53.
"Coach Holmes made it real hard on me this year after winning a football state championship," Bethea said. "So he told me I had to go get one too. So, now we got two championship trophies in the lobby so I'm really excited about that."
A Seesaw Affair
There were telltale signs early on that the War Eagles and Patriots would be locked in a closely-contested fight to the finish. Gray Collegiate had a 6-4 lead but extended that advantage to 13-4 with a 7-0 run.
York Prep came back and only trailed the War Eagles by four at 26-22 going into halftime. Eventually, the Patriots would pull ahead of Gray Collegiate by two (35-33) in the third quarter only for the War Eagles to go on a 12-0 run