The Sophomore class is a good one and we've already got over 100 ranked players in the class before their 16u AAU seasons start. There are several kids with modest statistics but big time potential so it's been a tough class to figure out so far. These are the top Centers in the 2024 rankings. This does not include players who were in the top 10 of the rankings.
Jaylen Ellis Jaylen Ellis 6'7" | C Western | 2024 State KY , Western – Now would be a good time to invest in Jaylen Ellis Jaylen Ellis 6'7" | C Western | 2024 State KY stock as he was really showing signs of improvement at the end of the season. Ellis has come a very long way in the last 2 years and will be a potential D1 player if he starts to hit the weight room hard and continues to improve his overall skill level.
Mason Ritter Mason Ritter 6'8" | C Bowling Green Highschool | 2024 State KY , Bowling Green – Mason will be in line for a much bigger role next season for Bowling Green and should see plenty of post touches. Ritter is a big body who has started to fill out and get his coordination down over the last 18 months or so. His ceiling is very high as a prospect and he could ultimately be a top 10 player in this class.
Will Gibson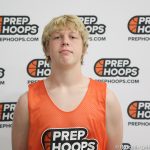 Will Gibson 6'6" | C DeSales | 2024 State KY , DeSales – By fat the most polished player on this list right now, Will is a talented scorer on the low block and can also step out and shoot threes with confidence. He's an undersized post right now who will need to either grow or extend his game to the perimeter as a stretch 4.
Brax Ward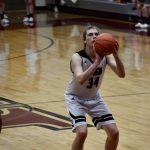 Brax Ward 6'9" | C Owen County | 2024 State KY , Owen County – Brax started to flash some of his long term potential down the stretch as he had several 20+ point outings late in the year and started to become a more consistent double double threat each night. He finished the season averaging 10 points and 7 rebounds per game but should be closer to 15 and 12 every night next season.
Skylar Ritchie Skylar Ritchie 6'8" | C Wolfe County | 2024 State KY , Wolfe County – Skylar bounced back this season after a disappointing freshman year. He averaged 11 points and 8 boards for a Wolfe team that was reloading this season after graduating a lot last year. Ritchie was among the state leaders in field goal percentage. He needs to become a better shooter to elevate his game and get on college radars.
Other Names to Know:
James Mayor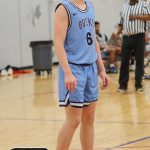 James Mayor 6'10" | C Ashland | 2024 State KY , Ashland
Brody Benke Brody Benke 6'5" | C Highlands | 2024 State KY , Highlands
Will Furnish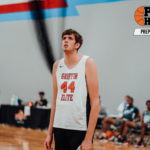 Will Furnish 6'11" | C Harrison County | 2024 State KY , Harrison County.