The 2023 class is the most loaded we have seen for a while and there is depth at every position group. Here's a look a the top small forwards in the Junior Class. This list does not include players who were in the top 10 of the class.
Jaylen Davis Jaylen Davis 6'5" | SF Madison Central | 2023 State KY , Madison Central – Jaylen made a case this season to be considered the best shooter in the 23 class and on the short list of best shooters in all of Kentucky. Davis is long and wiry at 6'5 and has improved so much as a ball handler and driver in the last few seasons. He got a very early offer from EKU but should be on the radar for D1 programs this summer.
Teagan Moore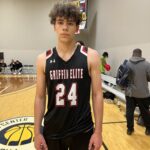 Teagan Moore 6'6" | SF Owen County | 2023 State KY , Owen County – Another player with the opportunity to impress D1 coaches this summer is the 6'5 scoring wing from Owen County. Teagan is among the most valuable players to his team in Kentucky and finished the season among the state's leading scorers. Moore already has over 2,000 career points and could get to 3,000 with a big Senior season.
Tim Fuller II
Tim Fuller II 6'6" | SF Ballard | 2023 State KY , Ballard – Fuller was never really able to get into a groove this season once he was finally eligible to play for the Bruins but that doesn't change the fact that he's a big and talented wing who has offensive versatility and has improved tremendously as a defender the past few seasons. He tweeted an offer from Southern Utah last March.
Rylee Samons Rylee Samons 6'7" | SF Pikeville | 2023 State KY , Pikeville – Having not known that Samons reclassed to 2023 until recently, he was sort of thrown into the mix with a TBD on his ranking for now. Rylee had multiple early D1 offers before tearing his knee last season and missing nearly a year. At 6'7 with the ability to shoot from range, Samons will definitely draw coaches back to his games this spring and summer. 
Ryan Davidson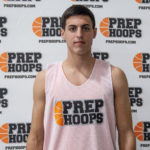 Ryan Davidson 6'4" | SF North Laurel | 2023 State KY , North Laurel – Davidson has a blue collar game in the sense that he does a lot of dirty work for North Laurel on a nightly basis but he is also super skilled and can score the ball at all 3 levels. Ryan can get you 20 points and 10+ rebounds every night in the 13th region and could certainly earn offers this summer playing his true position on the wing in AAU.
Other Names to Know:
Ondre Wicks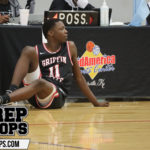 Ondre Wicks 6'5" | SF Western | 2023 State KY , Western 
Marcus Eaves
Marcus Eaves 6'4" | SF North Hopkins | 2023 State KY , Hopkins County Central
Dylan Hammonds
Dylan Hammonds 6'5" | SF Grant County | 2023 State KY , Grant County
Xavier Price Xavier Price 6'4" | SF Jeffersontown | 2023 State KY , Jeffersontown
Hudson Sparks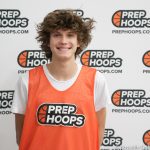 Hudson Sparks 6'5" | SF Lexington Catholic | 2023 State KY , Lexington Catholic