The year was 2016. Prior to Friday afternoon at the USC-Aiken Convocation Center that was the last year when aficionados of the Saints could say it was the last time the school won a boys basketball state championship.
Calhoun County's history books were re-written that Friday as the Saints defeated the Scott's Branch Eagles by a final of 53-49.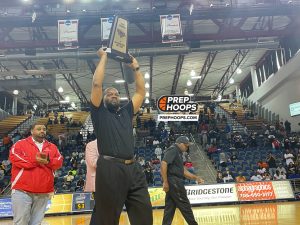 "We talked about it all week," Calhoun County coach Zam Fredrick said. "We didn't want to be the ones going back home quiet and in tears. And, plus I've got a number of seniors that have been with me for at least three years that know what it is to lose big games. So, we got here today, we were just locked in on winning. We didn't care whether it was one point or 40 points as long as we got it."
An Early Game of Runs
The records both teams came into the game with should have foretold that neither the Saints nor the Eagles were going to win going away.
While Calhoun County did score the first three points, Scott's Branch responded with a 6-0 run which was answered by an 8-0 run by the Saints.
At the Break
Another indication that the contest would come down to the wire was at halftime. Calhoun County led by four (28-24) at the half and scored the same number of points (14) in both the first and second quarters.
Primetime Performers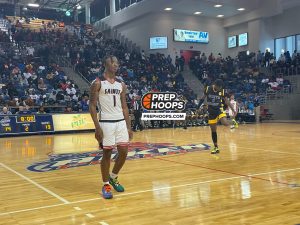 The Saints had a big three of seniors that came through big in their final times wearing Calhoun County red and black. Leading all scorers was Russell Brunson Jr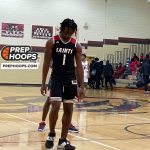 Russell Brunson Jr 6'1" | CG Calhoun County | 2022 State SC . who scored 21 points and also had a pair of blocks. He played all 32 minutes, made three of his six tries from downtown and two out of his three attempts from the free throw line. Brunson had 12 points at the half. Brunson Jr is headed off to Wofford University next season to play football. 
"He's a baller," Fredrick said. "He's a baller and he's a gamer. There are some people that don't know how to bring their best person to the game, but he's one of them that knows how to do that. The guy's respected, he's a great leader and you see what happened tonight. He basically held us together for quite a while."
Kamaree Watson chimed in with an 11-point effort in addition to eight rebounds and two steals. Where Watson was most productive was from the foul line as made six of his seven shots from free. Eight of his 11 came in the second half.
Also contributing an 11-point effort for Calhoun County was Christopher Mickell, who finished with 11 points and two steals. Mickell also made two of his four tries from behind the arc. Mickell hit arguably the shot of the game late in the fourth quarter when he drained a 3-pointer to extend a 48-46 lead to 51-46.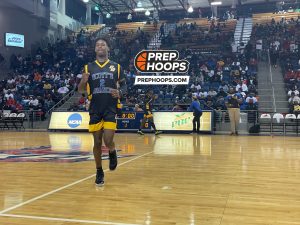 Leading the way for the Eagles was team co-captain Randy Gibson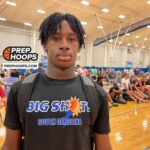 Randy Gibson 6'1" | PG Scott's Branch | 2023 State SC , who had 17 points, six rebounds, four steals, three assists and two blocks. He had 11 at halftime. Gibson particularly managed to find his shot in the first half when he went 5-9 from the field. He eventually went 7-18 for the game from the field.
Tyler Kind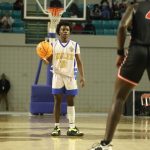 Tyler Kind 5'10" | PG Scott's Branch | 2023 State SC was anything but kind to the Saints defense. The 5-foot-6 guard Scott's Branch dropped 12 points, grabbed six rebounds and collected three steals. He got to the free throw line seven times in the second half and made six of his attempts for the game.
Closing the Book
When the epilogue about the Saints' 2021-22 campaign is written, it will mention how Calhoun County finished with a 27-1 record in addition to posting a perfect 15 out of 15 against adversaries in its Region 3-A. The Saints closed the season with a 25-game winning streak with the lone blemish of the season coming courtesy of Orangeburg-Wilkinson in early December.
As for an epilogue on what was a stellar 2021-22 rendition of Scott's Branch, it will say it concluded at 19-3 plus finishing 6-2 in Region 4-A. Two of the team's losses came via Carvers Bay. It will also mention how the Eagles claimed a Lower State championship.
Coach Kevin Miller will lose a number of seniors with the season having concluded. Those are Montrez Sinkler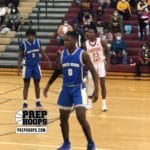 Montrez Sinkler 6'3" | SF Scott's Branch | 2022 State SC , Zakee Rendell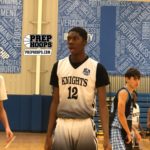 Zakee Rendell 6'4" | SF Scott's Branch | 2022 State SC (who brought down 13 rebounds),