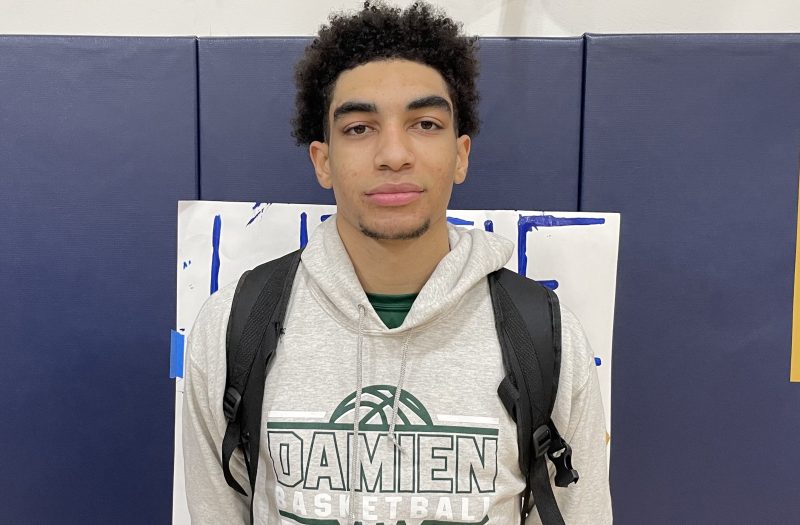 Posted On: 03/11/22 1:53 PM
The final weekend of high school basketball games in California begins Friday at the Golden1 Center in Sacramento. The six teams from Southern California and the six from Northern California that advanced to the state championships will meet on the floor to decide divisional supremacy. Prior to those games tipping off, we wanted to give our readers a guide on which players to keep an eye on as go-to guys to help their teams win a state title.
Bradley Xie, Damien - The senior is an important cog to what the Spartans do because of how much he has the ball in his hands. The 6-foot point guard is the primary ball handler and initiator of offense who operates under the scope that his job is to get others involved. When Xie takes care of the ball and handles pressure, Damien is tough to beat. Xie is also a capable shooter and finisher around the basket and any offense from him is just icing on the cake.
Chase Weber, Scripps Ranch - Weber is a steadying force for the Falcons as his statistical numbers show he has his hands in every aspect of the game. The 5-foot-9 senior is third