We talked about last Friday night as one of the biggest nights we've seen for late February in Minnesota high school basketball.  So, who were the winners?
Park Center Over Totino-Grace.  PC's 30 point win over the Eagles gives the Pirates the conference lead plus they now hold the claim as Minnesota's most talented team at the moment.  Braeden Carrington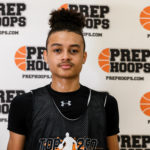 Braeden Carrington 6'4" | SG Park Center | 2022 State #141 Nation MN had another player of the year, Mr. Basketball level performance in a big game with 23 points, 7 boards, and 3 steals making half his attempts and four threes in the win. 
Hayfield over Martin County West  Hayfield continues to take on all comers.  They knocked off a fellow top ten team maintaining that number one ranking with a three score low scoring win.  Junior Isaac Matti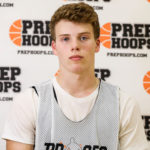 Isaac Matti 6'1" | SG Hayfield | 2023 State MN came up big in the clutch hitting three late important shots.  Vikings defended their spot at the top. 
Shakopee over Farmington.  In another top ten match-up, Shakopee avenged an early loss in the season with a win over Farmington by a substantial margin.  The Sabers used a balanced attack Quinten Snell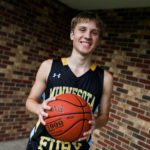 Quinten Snell 6'1" | SG Shakopee | 2022 State MN , Yonis Mohamud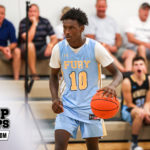 Yonis Mohamud 6'4" | SG Shakopee | 2022 State MN , Sam West Sam West 6'4" | PF Shakopee | 2022 State MN , and Cade McGraw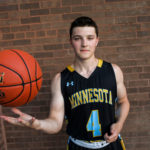 Cade McGraw 5'10" | PG Shakopee | 2022 State MN all scoring in double digits.  The win keeps Shakopee ranked second in the state and first in the South Suburban by a game. 
South St. Paul over Tartan.  The Packers pretty much guaranteed themselves a league title and stayed undefeated with a two score win over Tartan.  Alonzo Dodd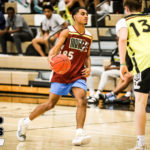 Alonzo Dodd 6'2" | CG South St Paul | 2022 State MN has 21 points, 11 rebounds, and 6 assists while Devin Newsome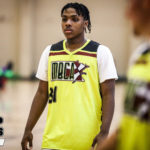 Devin Newsome 6'1" | SG South St Paul | 2022 State MN scored 19 points with 8 boards securing a hard fought win. 
Mankato East over Mankato West.  The Cougars pushed themselves back into the top ten of Class AAA with a one point win over their rivals, for the second time this season.  Now, East can claim two but they can't claim the sweep yet, section play is still coming.  East was led by BJ Omot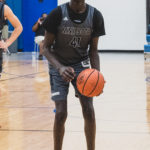 BJ Omot 6'8" | PF Mankato East | 2022 State #231 Nation MN 's 29 points and 10 rebounds.  Omot controlled the East/West game again.  
Wayzata over Eden Prairie.  The Trojans and Eagles are led by bigs.  Carter Bjerke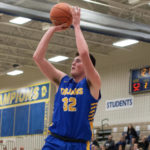 Carter Bjerke 6'9" | C Wayzata | 2022 State MN scored his 19 while the Trojans limited Chiddi Obiazor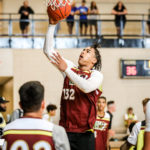 Chiddi Obiazor 6'5" | PF Eden Prairie | 2023 State MN to three scores.  That was key.  Drew Berkland Drew Berkland 5'11" | PG Wayzata | 2022 State MN scored 14 and Wayzata stayed a top three team in Class AAAA plus pushed their Lake Conference lead to two games.  
Bloomington Jefferson over BSM.  The Jags are now 15-6 and way above what many thought they would be this year.  A big reason was Daniel Freitag
Daniel Freitag 6'1" | PG Bloomington Jefferson | 2024 State #76 Nation MN who scored 28 points as he continues to play like a legit star.  Hayden Hollard scored 19 plus the Jags limited Ryan Warren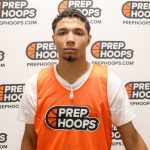 Ryan Warren 6'3" | SG Benilde St Margaret | 2022 State MN to 11 for the game.  Jefferson and BSM are now tied in second for the Metro West, both a game behind Orono.