If there were a pair of words that could be used to describe Saturday afternoon's 1A SCISA championship game at the Sumter County Civic Center, that pair of words would likely be "instant classic."
Four quarters were not enough to determine a 1A state champion. Nor was an additional overtime period. The Saints and Generals needed two overtimes to determine a winner, but Cathedral Academy outlasted Clarendon Hall by a final of 83-75.
The Generals win is the first time Cathedral Academy has won a boys basketball state championship.
RJ Simmons
RJ Simmons 6'0" | CG James Island | 2024 State SC came through early, often and in the clutch in a winning effort for the Generals. He scored 44 points to lead all point-getters. Included in those 44 was 12 in the fourth quarter and 17 between the two stanzas of free basketball. Also included in Simmons' banner performance was his efficiency from the free throw line as he would go 18-20 from the stripe.
Anthony Washington Anthony Washington 6'1" | SG Cathedral Academy | 2022 State SC also had himself a big game for the Generals in his final matchup wearing the colors of Cathedral Academy. The 6-foot-2 sophomore contributed 16 points to the Cathedral Academy effort. Washington went scoreless in the first quarter but scored 12 of his 16 between the fourth quarter and the two overtimes. He also made five of his six free throws between the pair of overtimes.
Carter Goodwin dropped 13 points for Cathedral Academy. He did eventually foul out but not before going 5-13 from the field – including going 2-4 from 3-point range. Goodwin drained both of his 3-pointers in the first half.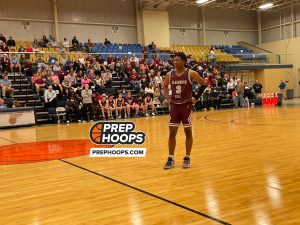 Gerlante Robinson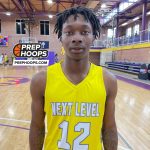 Gerlante Robinson 5'10" | PG Clarendon Hall | 2022 State SC 's final game with Clarendon Hall was one to remember – he scored 29 points – including making four of his five attempts from the foul line in overtime. Robinson only had two points after the first quarter, but eventually scored 22 of his 29 between the fourth quarter and both overtimes. Robinson drained three 3-pointers between the second half of regulation and the first overtime. The triple he hit in the first overtime sent the contest to another one.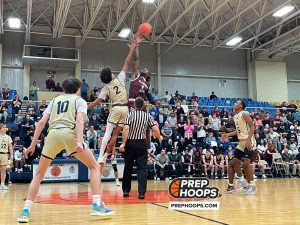 It was also the final game in Saints maroon and white for Kylic Horton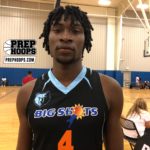 Kylic Horton 6'5" | PF Clarendon Hall | 2022 State SC . The 6-foot-5 forward who committed to Shane Beamer and South Carolina for football added 28 points for Clarendon Hall – including a 2-pointer near the rim which sent the game to the first overtime. Horton scored 18 of his 28 between the fourth quarter and the two overtimes. Horton did eventually foul out.
Kole Elliott also had a double-digit point output as he scored 10 points. He would score five of his 10 in the first overtime – part of the 14 points Clarendon Hall scored in the first free frame. Elliott opened his scoring output with a 3-pointer in the first quarter.
Both coach Blake Ferguson's Generals and coach Anthony Reitenour's Saints were as evenly matched as two teams could possibly be – an ideal scenario for a championship tilt. Both teams were knotted up at 23 at the half – a telltale sign of what was to come.
Prior to its championship triumph over the Saints, the Generals began blazing a trail to the title game that featured a rout of Georgia-based Community Christian Academy, a close win over Laurens Academy and a 12-victory over Patrick Henry Academy.
Clarendon Hall's road to the title game saw the Saints prevail over Lowcountry Prep, Andrew Jackson Academy and Holly Hill Academy.
With the win, the Generals finish their season at 27-6. Cathedral Academy also finished with a 6-0 mark against Region 3-A opponents. Clarendon Hall closes its 2021-22 campaign with a record of 18-4 in addition to finishing 11-1 against Region 2-A foes.
SCISA 1A All-Tournament Team
RJ Simmons
RJ Simmons 6'0" | CG James Island | 2024 State SC – Cathedral Academy
Gerlante Robinson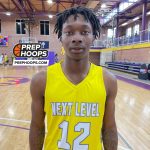 Gerlante Robinson 5'10" | PG Clarendon Hall | 2022 State SC – Clarendon Hall
Noah Altman – Patrick Henry Academy
Jabari Sumpter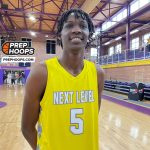 Jabari Sumpter 6'7" | PF Holly Hill Academy | 2022 State SC – Holly Hill Academy
Kylic Horton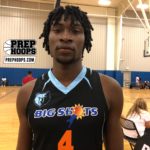 Kylic Horton 6'5" | PF Clarendon Hall | 2022 State SC – Clarendon Hall
Anthony Washington Anthony Washington 6'1" | SG Cathedral Academy | 2022 State SC – Cathedral Academy