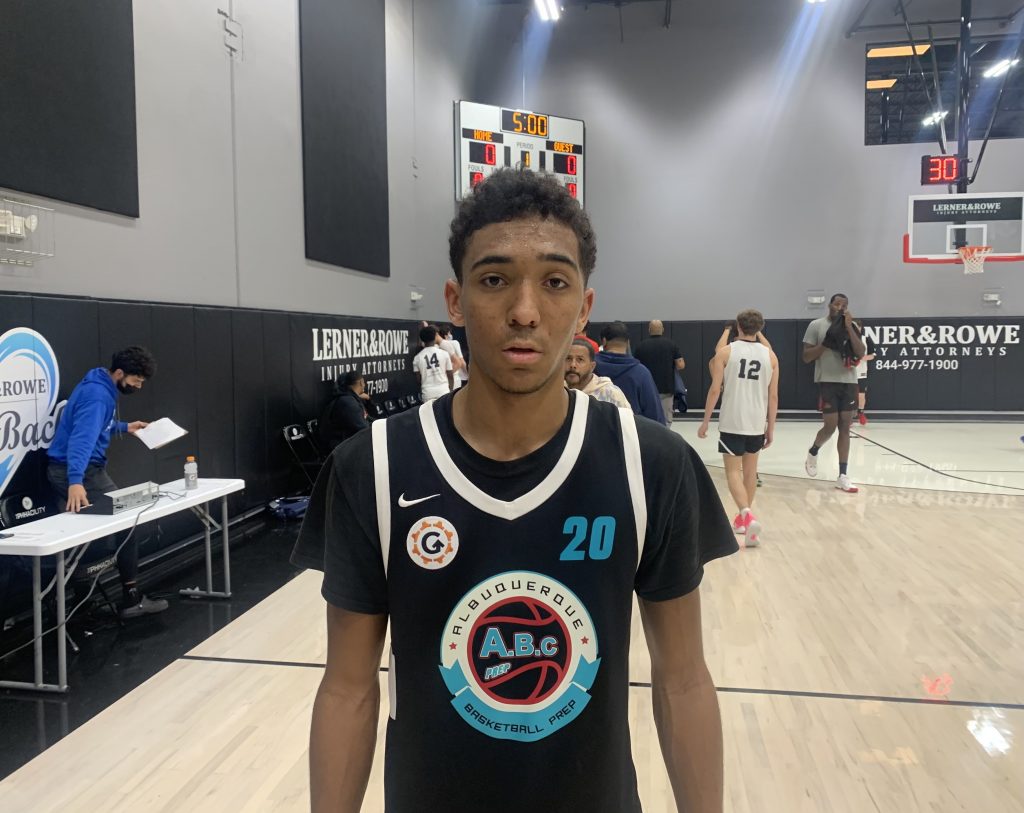 Posted On: 02/7/22 8:34 AM
On Friday, Jan 28th I attended the Rising Sun Showcase Grind Session event at the Phhacility in Phx, AZ. 
I viewed 4 games with 8 teams. 2 local teams, 1 from NM, 1 from NV, 1 from WA, 1 from CA and 2 from CAN. 
Here were some of the standouts on the night:
Dave Warfield CG 6'1 2022 BFL Prep/WA 
Warfield has a strap. Ball gets off his hands quickly from the 3pt line. He has a stronger frame with length and makes good reads. He will rebound using his muscular body and score on put backs with his toughness and strength. He hit 11 3's in two games played. 
Cade Smith SF 6'4 2023 BFL Prep/WA
An athletic shooter has an all-around game. He can shoot it, drive it and will defend. He is a good rebounder and smart player. He will burst up and finish in traffic using his bounce. He hit six 3's in two games played. 
Katrelle Harmon CG 6'3 2026 BFL Prep/WA
A long defender and who has a smooth game. He can flush it down above the rim easily already and he looks very young. He