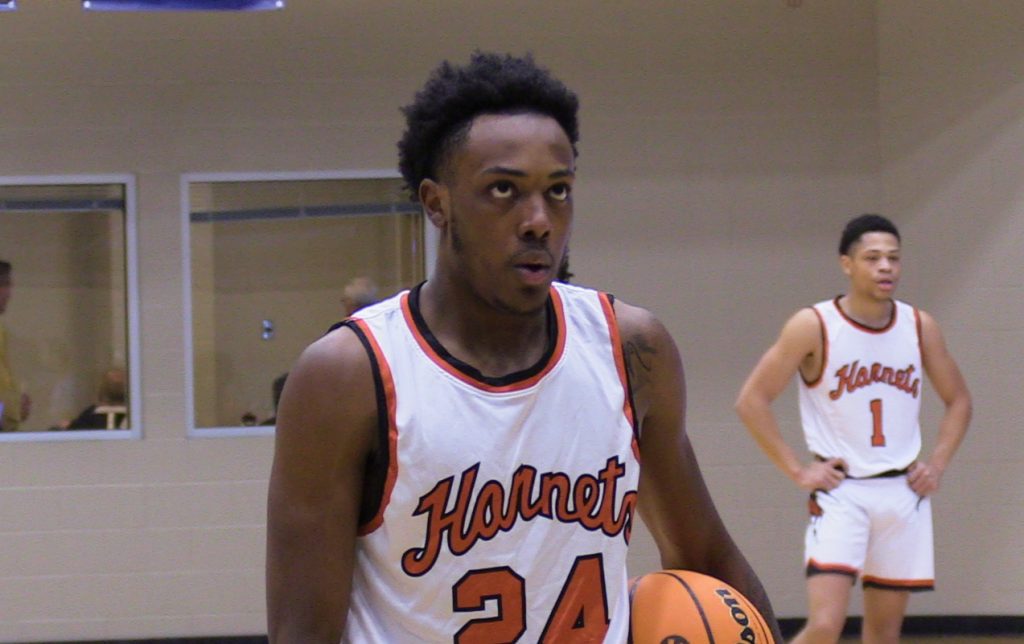 Posted On: 02/25/22 3:15 PM
Get 25% off your subscription by entering Knight25 in the coupon code area. Enjoy!
Mother nature has completely changed the playoff schedule in Oklahoma. We'll have to wait until Monday to get the regional rounds in 6A and 5A tipped off, with the regional title games being pushed back to Wednesday. Hopefully from there, we'll get back to normal going into the area round. The winners on Monday will face each other on Wednesday night. The losers on Monday are eliminated from the playoffs.
In this post, we take a look at the four regionals on the east side in Class 6A. Booker T Washington, Jenks, Owasso and Putnam City West all find themselves hosting. We'll look at each regional and even spotlight the "regional to watch". Stay tuned for more playoff preview content. 
BOOKER T WASHINGTON REGIONAL
Edmond Santa Fe VS Northwest Classen – Mon. 6:30PM
Booker T Washington VS Ponca City – Mon. 8:00PM
Winners Play On Wednesday @ 7PM
The top seed on the east side in Class 6A went to Booker T Washington as they were as close to perfect as you could get this year in Class 6A. They'll host a regional after a season to forget a year ago and open up against Ponca City. In the other regional match-up, you have Edmond Santa Fe and Northwest Classen both traveling to Tulsa to square off in a win-or-go-home game to start regional play.
Out of the four regionals, this one certainly seems the most obvious in terms of the outcome as the Hornets have been arguably the best team in 6A all season. Led by the senior duo of Aaron Potter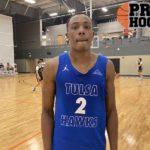 Aaron Potter 6'3" | SG Booker T Washington | 2022 State OK and Kam Parker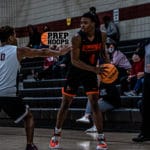 Kam Parker 6'0" | PG Booker T. Washington | 2022 State OK , the Hornets are one of the favorites to win it all in Class 6A. The winner of this regional will move on to the area tournament and face the winner of the Owasso regional with a spot in the state tournament on the line. 
OWASSO REGIONAL
Bixby VS Broken Arrow – Mon. 6:30PM
Owasso VS Stillwater – Mon. 8:00PM
Winners Play On Wednesday @ 7PM
In the Owasso regional, the Rams will open up their playoff journey against Stillwater while Bixby will face off with Broken Arrow. The Tigers beat the Spartans twice this season, including a 21-point win over Bixby earlier this month. A Broken Arrow-Owasso rematch seems inevitable for the regional title game and they only met once this season with Owasso beating the Tigers 60-42 on February 1st.
And you can make an easy argument that Owasso's road win over BA that night secured their spot as the 4-seed, allowing them to host a regional over BA, who finished as the 5-seed. This regional also features plenty of star power. Bixby has one of the top 2023 prospects in Parker Friedrichsen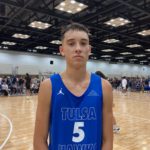 Parker Friedrichsen 6'4" | SG Bixby | 2023 State #84 Nation OK while Broken Arrow and Owasso each have top ten 2022 prospects in Anthony Allen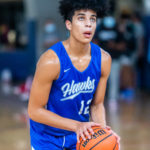 Anthony Allen 6'4" | SF Broken Arrow | 2022 State OK and Caden Fry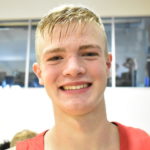 Caden Fry 6'7" | C Owasso | 2022 State OK respectively. 
And sorry to the other three teams in this regional, but with the winner of this regional being paired up with the Booker T Washington regional, how great would it be to get a Booker T Washington-Owasso rematch with a spot in the state tournament on the line? The two teams split the season series and it was incredibly chippy in both match-ups. 
PUTNAM CITY WEST REGIONAL
Bartlesville VS Tahlequah – Mon. 6:30PM
Putnam City West VS Sand Springs – Mon. 8:00PM
Winners Play On Wednesday @ 7PM
This regional features some of the best young talent in Oklahoma with Bartlesville 2024 superstar David Castillo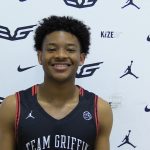 David Castillo 6'2" | CG Bartlesville | 2024 State OK and Putnam City West's roster full of talented freshmen and sophomores. The Bruins and Patriots are the favorites to move on after Monday night and square off on Wednesday. Bartlesville has certainly taken their lumps coming into the playoffs after playing in the Frontier Conference. And PC West has been rolling over the last month with the exception of two losses to Midwest City. The Patriots continue a trend of a west side team getting sent east and then hosting a regional. The winner of this regional will face the winner of the Jenks regional with a spot in the state tourney on the line. 
JENKS REGIONAL (REGIONAL TO WATCH)
Muskogee VS Union – Mon. 6:30PM
Enid VS Jenks – Mon. 8:00PM
Winners Play On Wednesday @ 7PM
You could make the argument for the Owasso regional but we're going with the Jenks regional as the one to watch early next week. While the host Trojans should have no problem eliminating Enid in the opening round, the other match-up is certainly one to watch as Muskogee faces Union. The Redhawks have been one of the more talented but up and down teams throughout the year. They beat top ranked Booker T Washington and then went on the road and lost to Muskogee within ten days. It's been a very tough year to predict what Union was going to do. The Roughers will certainly come into this match-up expecting to win. 
Muskogee senior guard Javontae Campbell Javontae Campbell 6'2" | SG Muskogee | 2022 State OK has been one of the best guards that not many have talked about this season. He's a big reason why the Roughers could stun 6A and steal this regional. They have a win over Union and played Jenks close in both meetings this year. For Jenks, a lot of their postseason success depends on the health of senior guard Chase Martin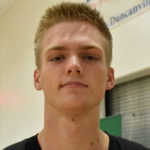 Chase Martin 6'5" | SG Jenks | 2022 State OK , who hasn't been 100 percent for a few months now. They've been led all year by Ben Averitt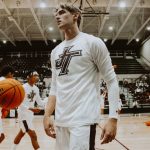 Ben Averitt 6'5" | SF Jenks | 2022 State OK but Martin is the engine that makes this Jenks team a true title contender. 
Then you have a Union bunch that has one of the best 2023 prospects with Trent Pierce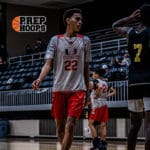 Trent Pierce 6'7" | SF Union | 2023 State #137 Nation OK and two top ten 2024 prospects in Chris Mason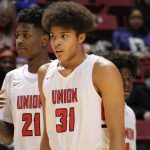 Chris Mason 6'6" | PF Union | 2024 State OK and Dalen Fuller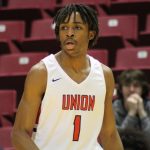 Dalen Fuller 6'3" | CG Union | 2024 State OK . We've been saying this all year and we'll say it again here. Based on their talent alone, this is a team that could go on a run and win the state championship. They could also be bounced out of the playoffs in the first round on Monday night. Because of all that, this regional will certainly be a must-watch.