The Class of 2025 Prospect Watch List was updated the final February weekend.  These are the forwards deserving of the early recognition.  During April through July these players and their peers will get a much deeper evaluation as they make their 15u AAU debuts.
2025 Forwards to Watch
Christian Brown Christian Brown 6'3" | SF Battle Ground Academy | 2025 State TN |SF | Battle Ground Academy
Grayson Burleson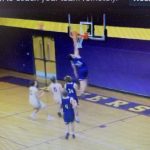 Grayson Burleson 6'4" | SF Summertown | 2025 State TN |SF| Summertown
Grayson is the baby of the Burleson gang of hoopers.  None of his older brothers produced so much so early as did Grayson.  During his freshman season, Grayson averaged 17+ ppg, 6 rpg+.
Baseball and basketball star.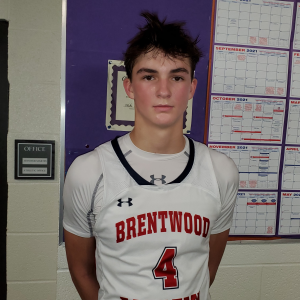 Chazaiah Curry Chazaiah Curry 6'5" | SF Harding Academy | 2025 State TN |SF| Harding Academy
"We have a freshman named C-Bo Curry," said Coach Eubanks in November 2021.  "

Chazaiah Curry

Chazaiah

Curry

6'5" | SF

Harding Academy | 2025

State

TN

is about 6'5″.  Plays on Bradley Beal.  He does a lot of things that I would like to take credit for, but somehow, someway the ball goes into the basket.  He has a lot of fundamentals [that he needs to work on].  He joined our school in July, so he was a pleasant surprise to us."
Jayden Jones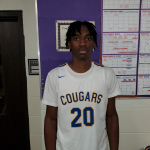 Jayden Jones 6'4" | SF Goodpasture | 2025 State TN |PF| Goodpasture
Aaron Layne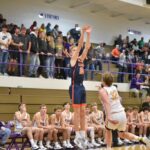 Aaron Layne 6'3" | SF Kingston | 2025 TN |SF | Kingston
Very, very thin. 
Effective shooter with a longer motion in need of swiftening. 
Layne's floor is elite catch-and-shoot wing guard. 
George MacIntyre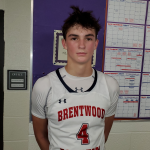 George MacIntyre 6'5" | SF Brentwood Academy | 2025 State TN | 6-5 SF| Brentwood Academy
A pure shooter.
More than simply a shooter already, George can create his shot with a couple of dribbles.
More nimble than his peers.
High ceiling.
Birman Jenkins Birman Jenkins 6'5" | PF Jackson North Side | 2025 State TN |PF| Jackson North Side
Birman might be able to play wing in time.
Plays well at multiple speeds.
Deondrea Lindsey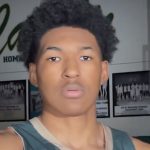 Deondrea Lindsey 6'7" | PF Knoxville Catholic | 2025 State TN |PF| Knoxville Catholic
For Catholic, Lindsey is able to develop naturally, slowly if needed since BJ Edwards and

Blue Cain

Blue

Cain

6'4" | SG

Knoxville Catholic | 2023

#

99

Nation

FL

score plenty for the team.
DL was always going to have strong touch around the rim.  Way back in the summer of 2021, Lindsey was playing up with the BMaze 15u team, and it helped him speed up his feet to compete or even survive.  With Knoxville Catholic, Lindsey gets to train with more technique and purpose though.
The key to Lindsey's development is always going to be lightness on his feet.  Early indications are that Lindsey will be ok here, though this typically is the limiting factor for players of his size and potential.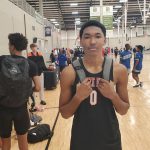 Michael Nwoye Michael Nwoye 6'5" | PF Hume-Fogg | 2025 TN   |PF | Martin Luther King (Nashville) 
Unusual athleticism for such a young player. 
Unlike most '25 forwards, Nwoye was on the floor and relied upon during his freshman high school season.  MLK needed their youth to be productive, so the growing and maturing by Nwoye was visible to every opponent and opposing coach. 
Ethan Utley Ethan Utley 6'5" | C Ensworth (football) | 2025 State TN |PF | Ensworth
Undeniably a football recruit instead of a basketball recruit
Utley is a phenomenal power lifter and projects as a high-major offensive line/defensive line recruit.
Utley is a great rebounder, largely because he is strong and 250-pounds.